There's a battle brewing in Dallas among parents who are petitioning the local school board to rename schools currently named after Confederate generals.
Robert E. Lee and Stonewall Jackson Elementary are the two schools at the heart of the heated controversy. While some say it's important to keep the names so that students can remember how far the country has come since the Civil War days, others say it is part of history they'd rather not think about, KTVT-TV reported.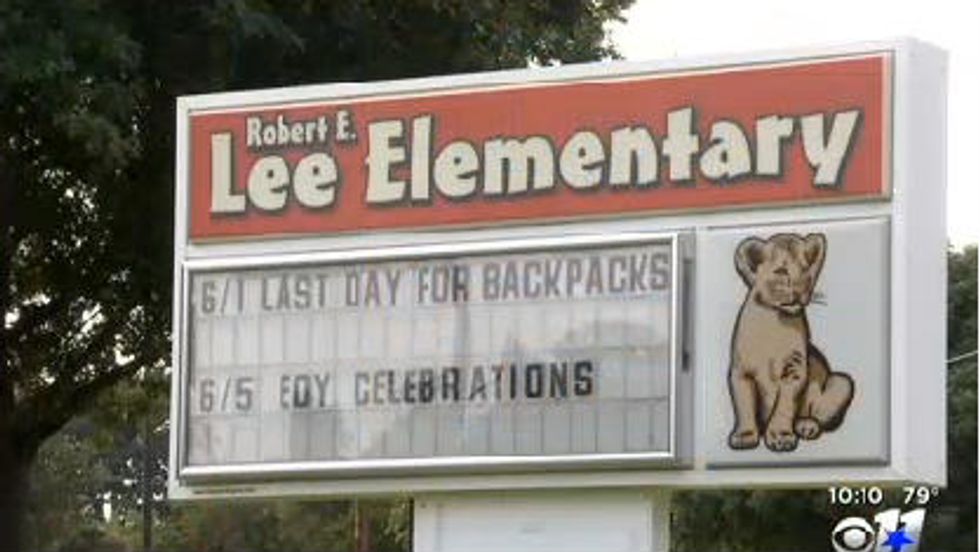 Image source: KTVT-TV
"I don't see a point keeping the names," parent Allen Cano said. "It doesn't represent the neighborhood. It doesn't represent the times."
Cano added the schools having southern names is fine and all, except that these particular names are "associated with a part of the South that nobody really wants anymore."
That's why Cano is supporting an online petition asking the school board to change the names.
"Dear neighbors – Please consider signing this petition to Miguel Solis, President of the Dallas Independent School District Board of Trustees, telling him it's time to change the name of Robert E. Lee Elementary and Stonewall Jackson Elementary to reflect the values of our neighborhood today," the petition reads.
Name changes to any school in the district has to be approved by the board.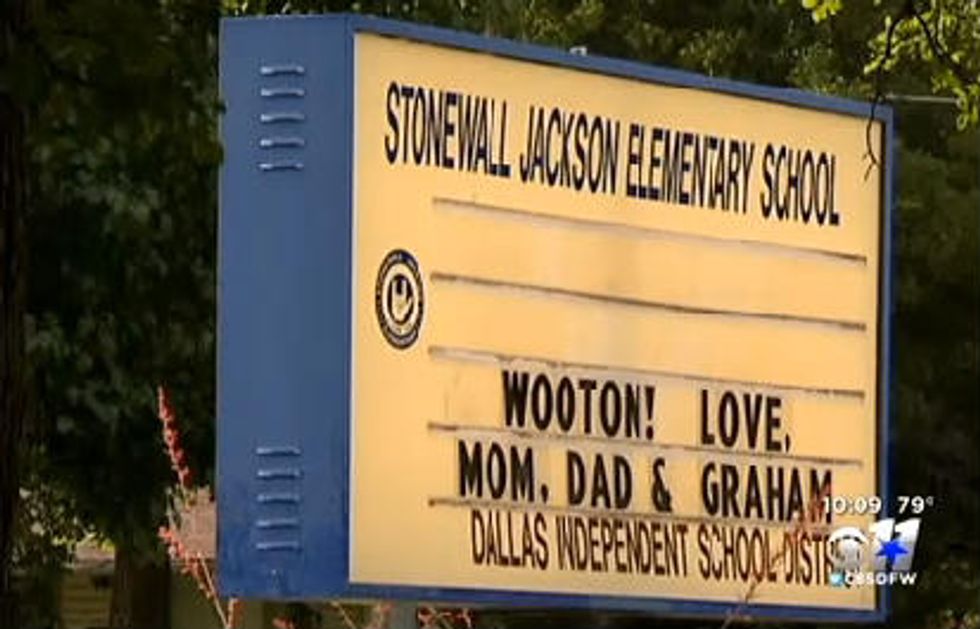 Image source: KTVT-TV
But other residents are opposed to changing the names because they say, like it or not, they're part of history.
"If you start erasing our history, then we won't anything to look at how far we've come," grandparent Wilma Davis said. "There's a reason the school was named and they understand who that person was."
Others who spoke with KTVT don't have a problem with the names, either.
"I really don't find it offensive," one woman said.
"It does not define anything," another said.
While others claim it's "just a name," Cano maintains his support for coming up with a new one.
"Times change, people change. I would say we just keep up with the times," Cano said.
–
Follow Jon Street (@JonStreet) on Twitter