It's a very deer image: a doe-eyed baby animal fawning all over the man who saved it.
When a baby deer wandered into a lake and started to drown on Wednesday, Tony Morse of Grantville, Georgia, knew he had to save the little guy, WSB-TV reported.
Rushing through his backyard where he'd first seen the fawn and its mother, Morse pulled the fawn to safety from the lakeshore.
That led to the adorable photo below — the baby deer refused to leave Morse's side after the rescue.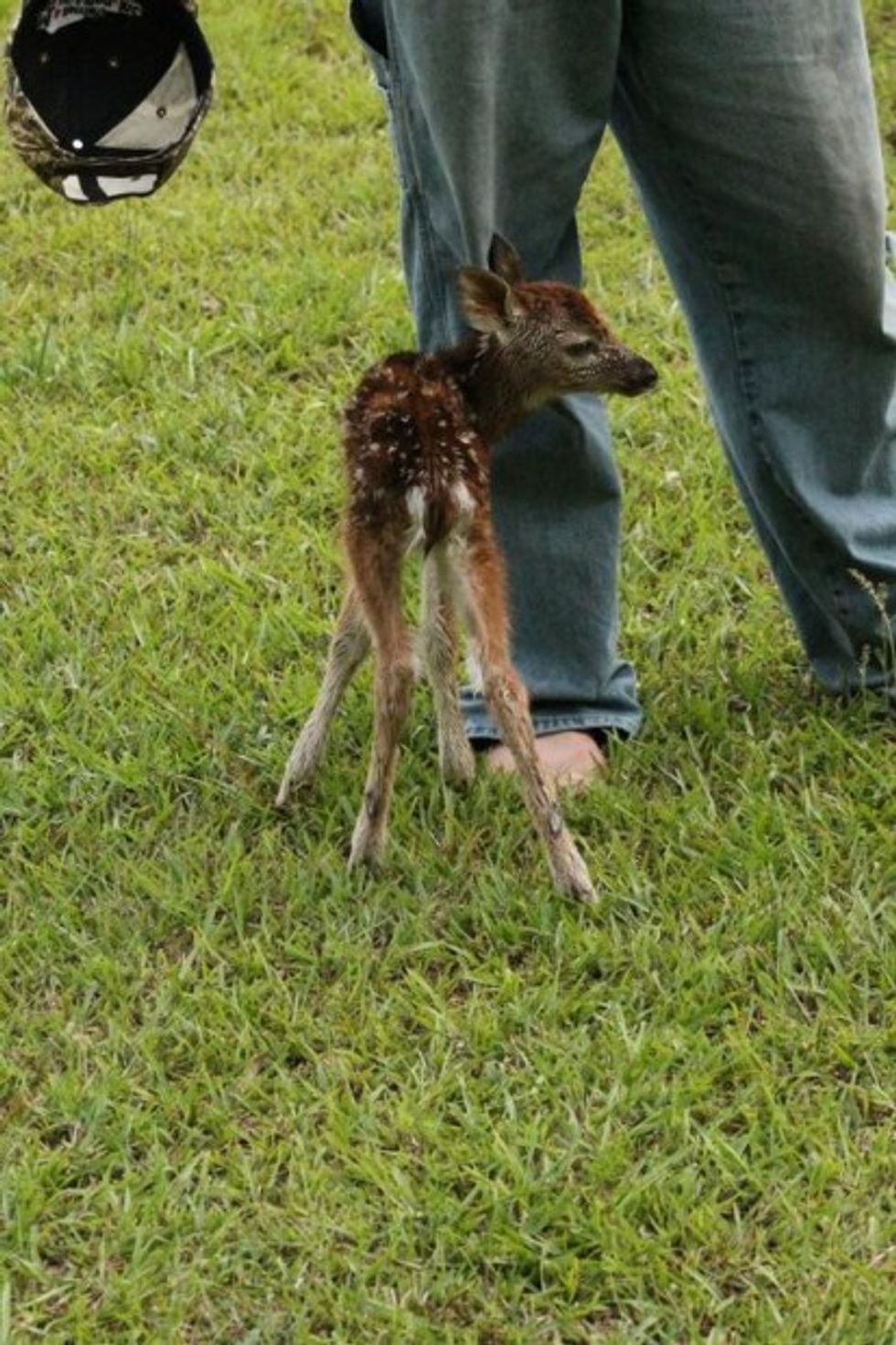 Image via imgur
"This is my favorite picture on the Internet!" wrote one commenter on Reddit.
Another commenter mused:
It's kind of amazing how a fawn only has one other creature in its entire life to comfort, soothe and protect it. And suddenly this human comes and comforts, soothes, and protects it.

No wonder it is showing attachment. Every single other creature it has encountered wanted to kill or eat it.
Morse said that he could hear the fawn's mother calling it from the woods, so he eventually led it to the forest edge and left it there so the spooked mom would come retrieve her baby.
TheBlaze readers may remember Grantville as the town where properties filmed on "The Walking Dead" were put up for sale.
See more photos of the rescued fawn at WSB here.
—
Follow Zach Noble (@thezachnoble) on Twitter