A driver in his 60s is in serious condition but is expected to survive after his speeding car flew through the air Sunday and crashed into a building in Toronto, CTV News reported.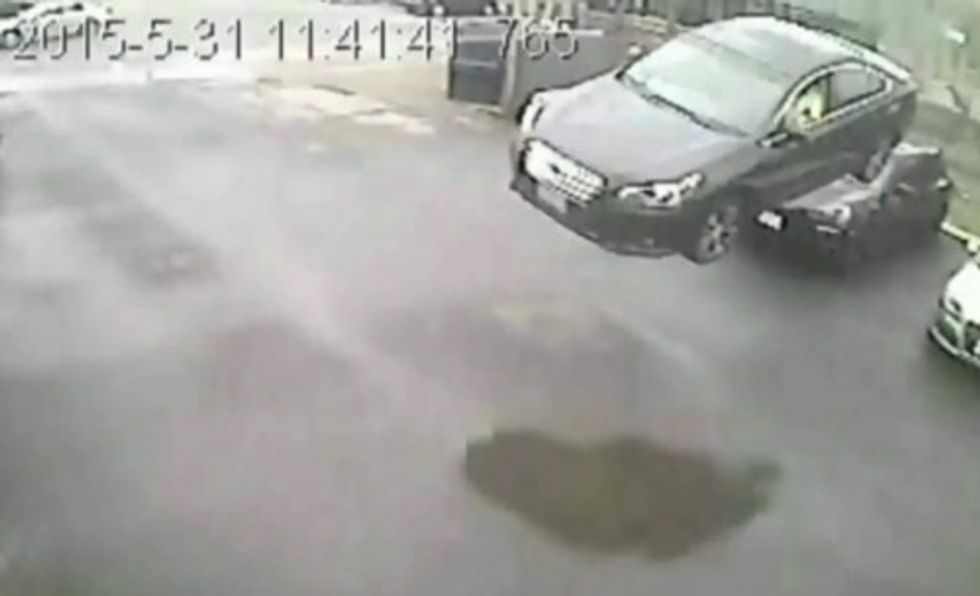 Image source: YouTube
The terrifying incident captured on surveillance video showed the black Subaru going airborne over the ledge of a gas station, flying about 30 feet over a row of parked cars and crashing into an auto repair shop.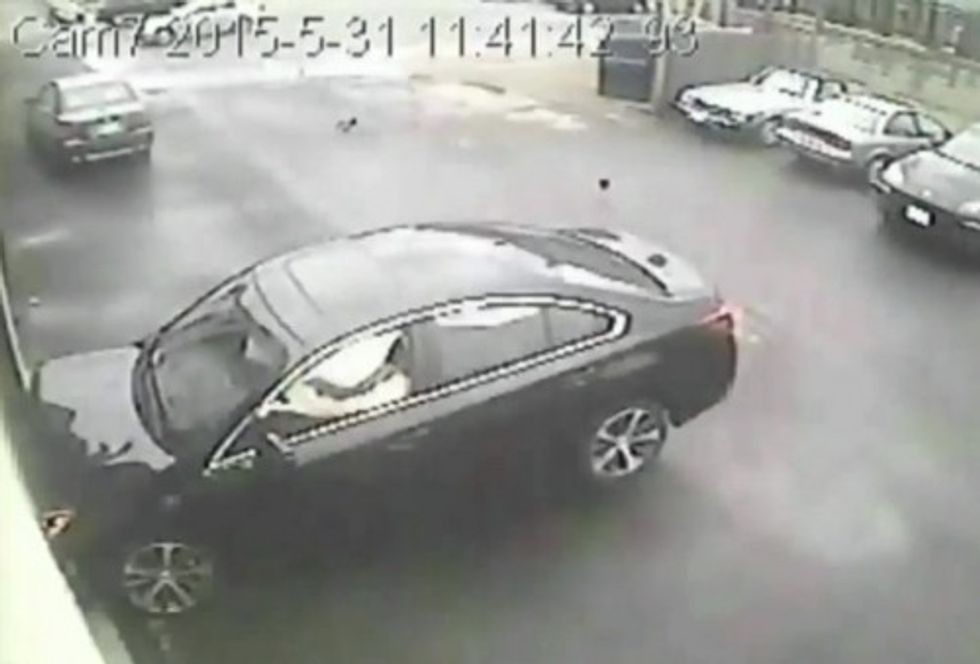 Image source: YouTube
Police told CTV News the driver may have accidentally pressed the accelerator instead of the brake.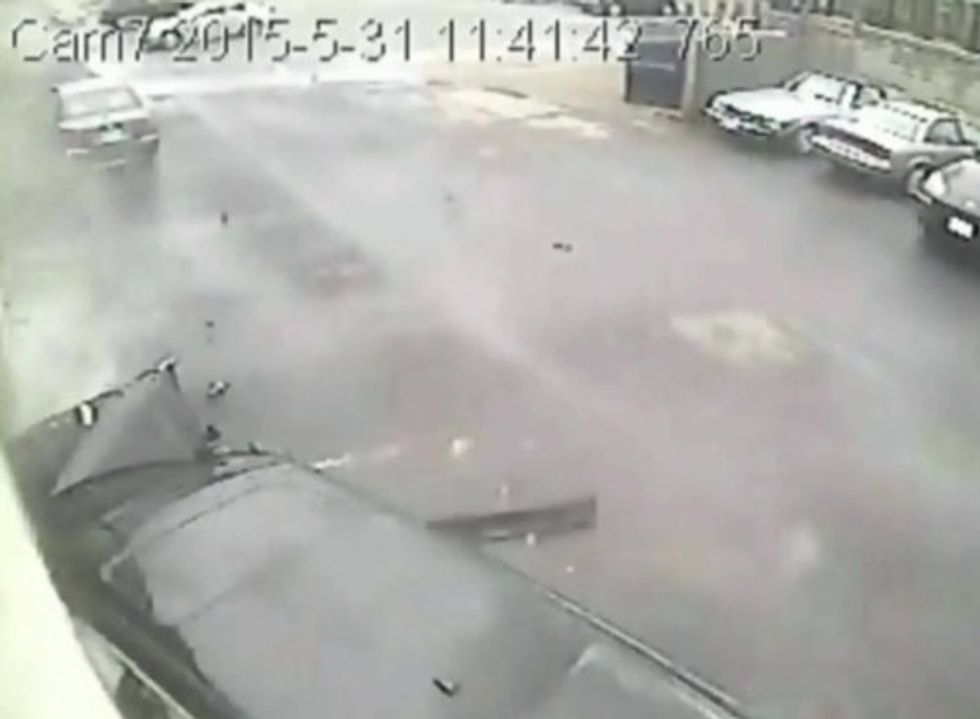 Image source: YouTube
Following the crash, the video shows a number of people rushing to the car to help the driver, who was eventually pulled out by firefighters.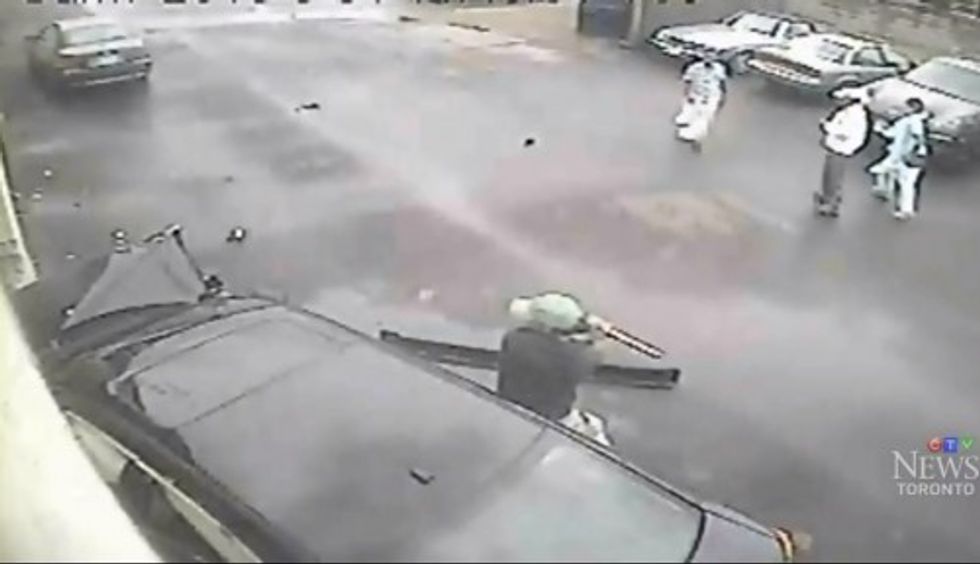 Image source: CTV News
"It was '(The) Dukes of Hazzard,'" Bob Elford, owner of the auto body shop, told CTV. "I'm surprised that he was able to clear the cars that we had lined up ... he actually did some good air."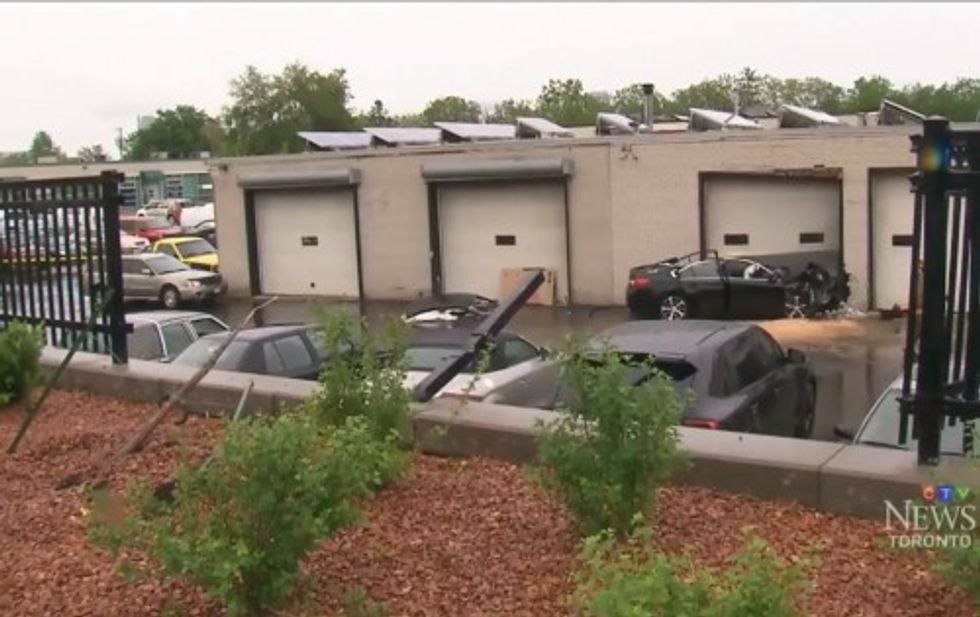 Image source: CTV News
Elford said the driver flew over and left unscathed the exotic cars on the lot, including Porsches and Audis.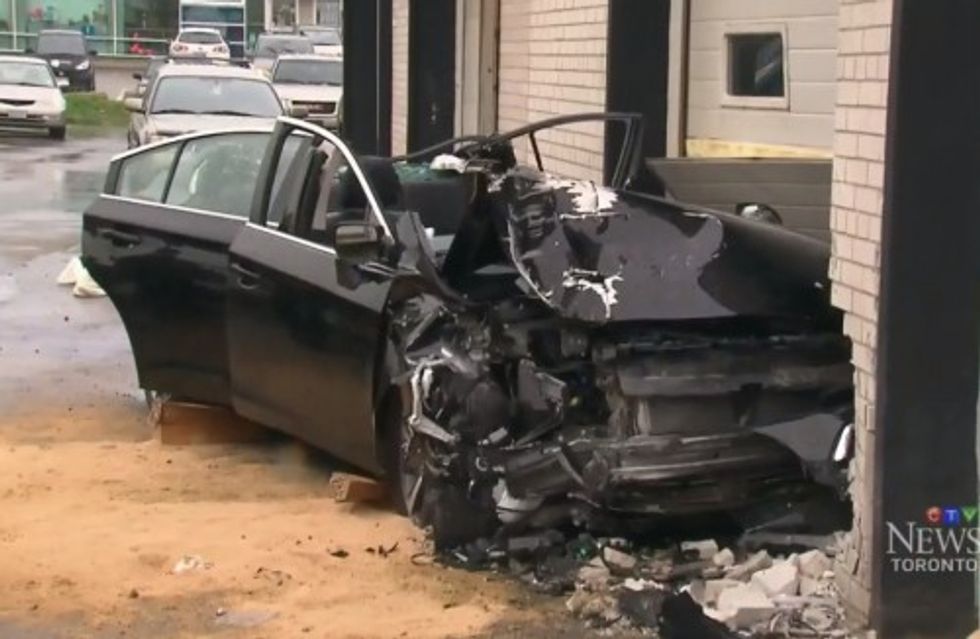 Image source: CTV News
But Shaun Martin, who works at the shop, wasn't so lucky. He said his fixer-upper is the "crappiest car" on the lot and took the biggest hit from the flying car — a broken window.
This story has been updated.
—
Follow Dave Urbanski (@DaveVUrbanski) on Twitter