The host of a television adventure show made perhaps his most exhilarating discovery when he uncovered a long-held family secret in the attic.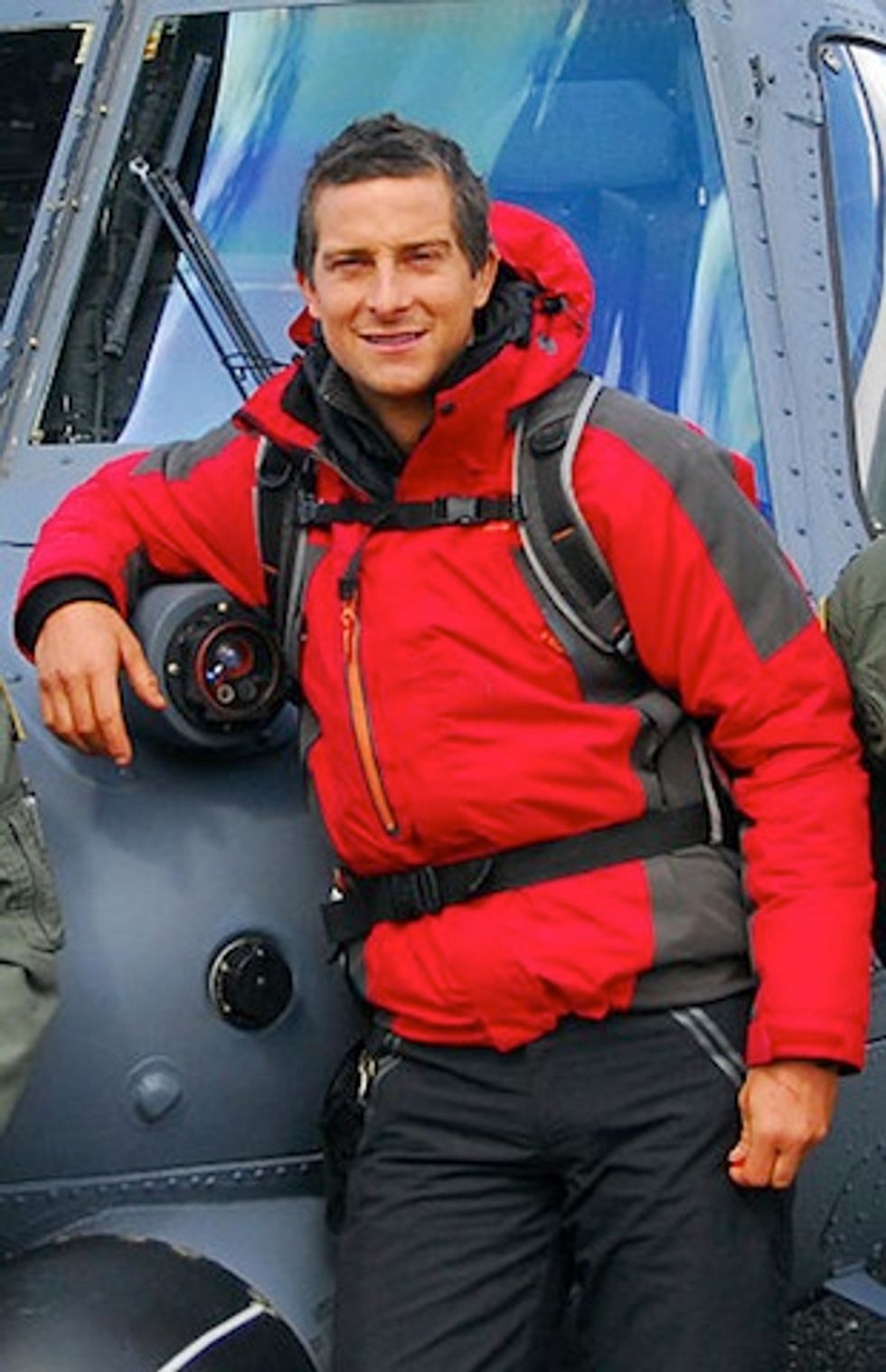 Bear Grylls said he learned a long-held secret about his grandfather during a home move. (Image source: Wikipedia/Kalei Brooks, Alaska National Guard)
Bear Grylls, who hosts the NBC-produced show "Running Wild with Bear Grylls" and is a former Discovery Channel star, said he learned while he was getting ready to move homes that his grandfather took part in one of the most secret missions during World War II, Britain's Daily Telegraph reported.
Brigadier Ted Grylls was the commanding officer of Britain's elite T-Force unit, whose missions included capturing Nazi scientists after the D-Day landings so that their information wouldn't be obtained by the Soviet Union, the Telegraph explained.
Grylls, who himself served in the British special forces, told an audience at the Hay Festival, a literature event in Wales, that his grandfather — who died when the younger Grylls was 19 — never spoke about his mission. Grylls first came across a trunk with the information when he was helping his mother with a house move.
"It was a house my grandfather had lived in, and I was helping my mother move out. We found this old World War II military trunk of my grandfather's," he recounted. "There were all these old military documents wrapped in escape maps, and everything said 'Top Secret' on them, but if you're from a military background you learn quite quickly that everything says 'Top Secret,' even the dinner menus."
For that reason, Grylls said he "never really took much notice of it" even as he moved it to his own home and stored it there for years.
Grylls said his grandfather's unit "was tasked with hunting down a lot of the high-ranking Nazi scientists, who were developing weaponry and technology, and extracting them secretly. They were to hide them within the West to protect us from a newer enemy than the Nazis: the Soviet threat."
The television adventurer described his grandfather as "amazing" and "always very quiet" who he believes had "a few demons."
"It was a morally dubious line to walk, because for the greater good you have to protect those who should not be protected. It was something he obviously lived with for a long time," Grylls added.
Grylls used the discovery of the trunk as an inspiration for his novel coming out this week, Ghost Flight.