Just 3 percent of Americans consider themselves atheists, but there's one city in which a much larger portion of the population — a stunning one in 10 residents — identify as nonbelievers: Seattle.
In fact, according to the Seattle Sun Times, the city has the highest rate of atheists among the nation's largest metro areas.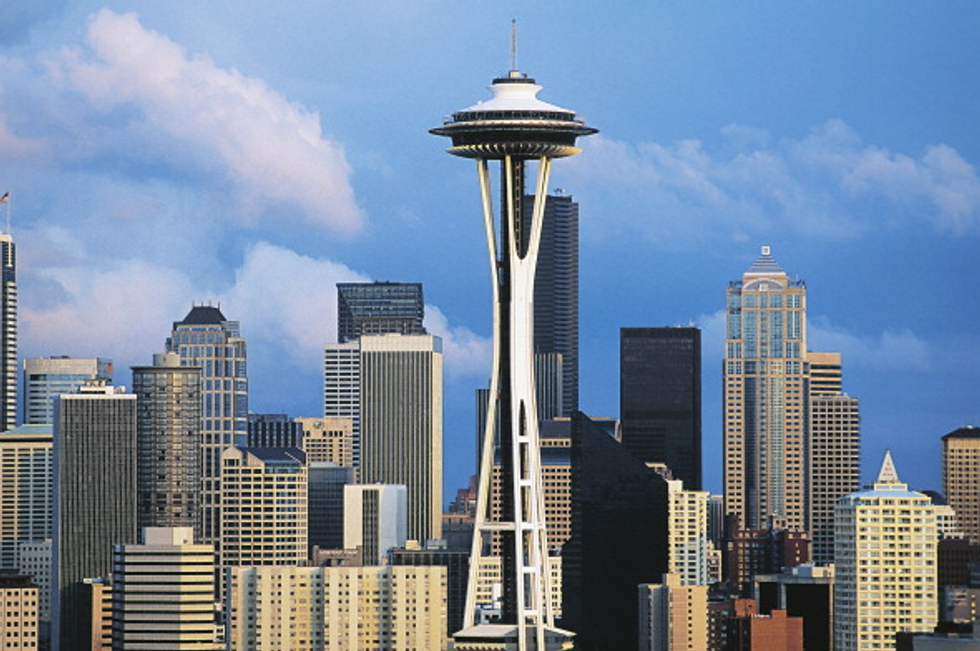 Getty Images
Overall, the percentage of unaffiliated residents in Seattle — those individuals who either don't believe in a higher power or are unaffiliated with a faith — is 37 percent, compared to about 23 percent nationally, according to recently released Pew Research Center data.
And the total percentage of atheist and agnostic residents in Seattle is 16 percent, compared to just 7.1 percent nationally.
Meanwhile, 52 percent of Seattle residents are Christians, while the national proportion is 70.6 percent, showing just how different the city is from the country as a whole when it comes to matters of personal faith and religion.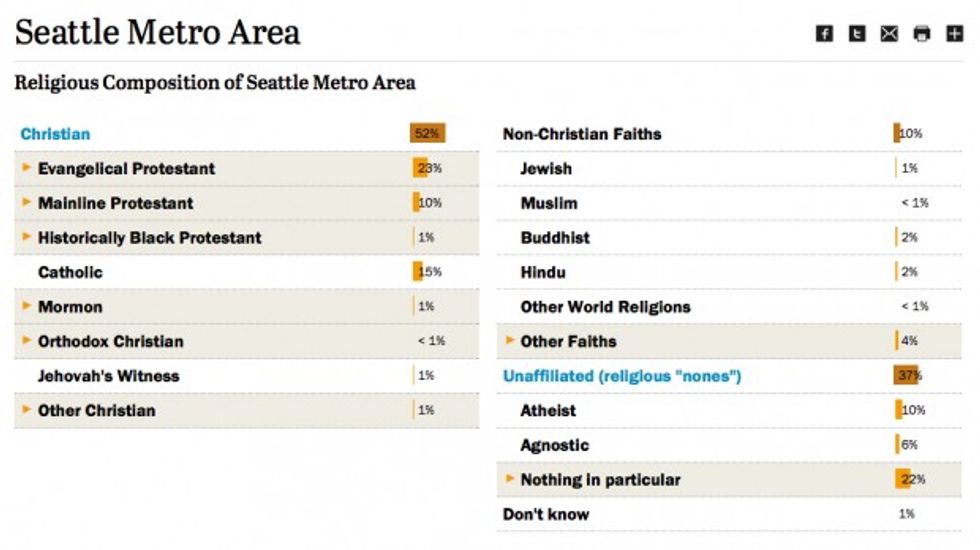 Pew Research Center
The natural question is why these dynamics differ so profoundly, specifically when it comes to atheism. James Wellman, who chairs the comparative religion department at the University of Washington, has some theories.
"When people come to the Northwest, they come across the Cascades and all their old affiliations just drop out the door," Wellman told KUOW.org. "I think they find a bit of paradise – you can think what you want, you can do what you want, you can make of your life what you want. Old affiliations, especially family affiliations, aren't around to bring you back into the fold."
But Wellman cautioned that Seattle isn't entirely godless, as spirituality and not organized religion takes notable form there.
Read more about Seattle's religious demographics here.
(H/T: Seattle Sun Times)
--
Front page image via Shutterstock.com