Glenn Beck on Tuesday said that "hate, anger, violence [and] revenge" are "spreading around the globe like a wildfire," and it is time that an "army of compassion" confronts it.
"For five years, this audience and I have been preparing. A new movement is about to begin," Beck said on his television program. "ISIS now controls half of Syria, including most of the gas and oilfields. They are cutting off the heads and brutalizing children, selling them into slavery. What else is required for something, anything, to stir our souls?"
Beck has speculated that Americans aren't doing more to confront the atrocities because "we have all been beaten down so much that we don't think we can make a difference."
"God, I believe, has been busy equipping an entire army of saints for times just like these -- but not with guns," Beck said. "He's been stocking them with a formidable arsenal of ability, ingenuity, compassion. ... We can be the voice for the voiceless, defenders of the poor and needy, the help for the orphans and widows in their distress."
"We are the army for which they wait -- the very hands and feet of God," Beck continued. "I am not talking about an army with guns. I am talking about an army of compassion."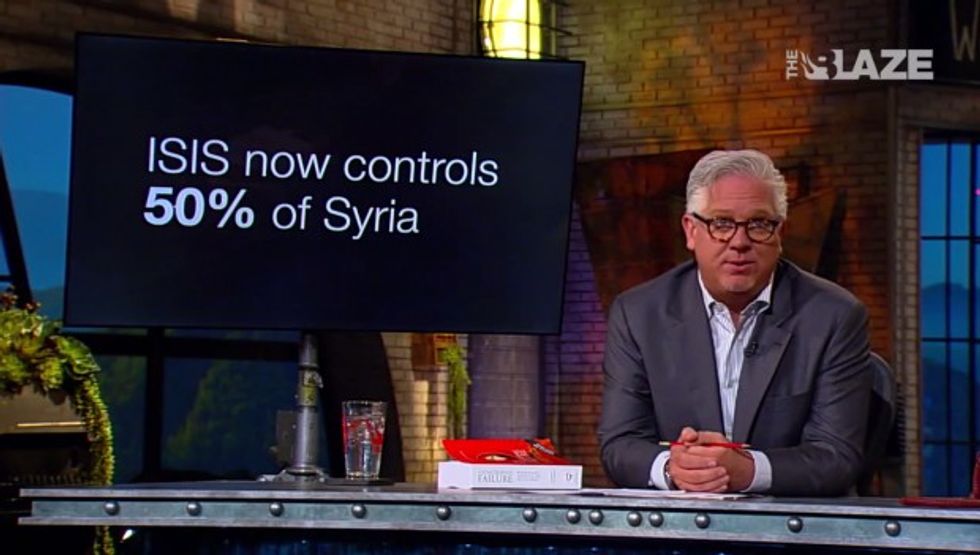 Glenn Beck speaks on his television program June 2, 2015. (Photo: TheBlaze TV)
Beck said the blessings we have been given "are not meant to begin and end with us."
"We've been given so much so we too can give," he said. "While we wait, they remain huddled with a handful of friends, or maybe all alone -- trembling, afraid, hungry, looking up to the heavens, scanning the vast empty skies crying out, 'My God, my God, why have you forsaken me?' God has not forsaken them. God has not abandoned them. God is not asleep."
Beck said most people think they need to fly to Iraq if they hope to confront the terror in the Middle East, but that is likely not their calling.
"Most likely it's something small," Beck said. "But together, it's something tangible we all can do that will make a difference. ... Beginning Monday I'm going to announce something because I believe my entire life has led to this point. We're going to provide as many opportunities as we can for you to get actively involved, because humans are suffering."
[mlbvideo content_id=141637083]
The full episode of The Glenn Beck Program, along with many other live-streaming shows and thousands of hours of on-demand content, is available on just about any digital device. Click here to watch every Glenn Beck episode from the past 30 days for just $1!