Monday night, ABC-TV's late night star Jimmy Kimmel kicked off the month of June -- a month typically associated with weddings -- with a "Pedestrian Question" about marriage.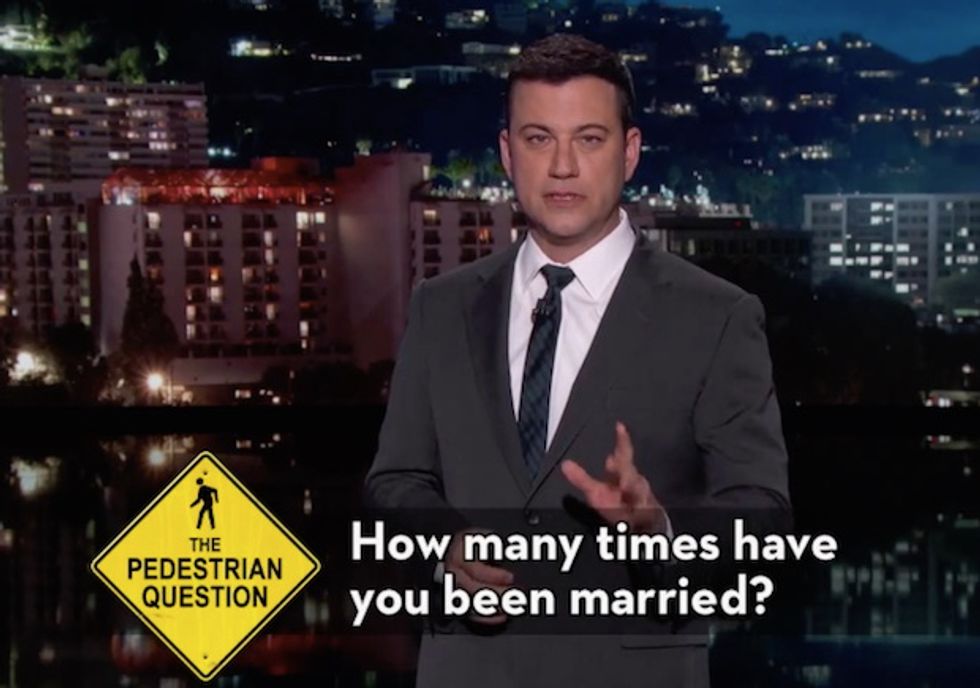 Image source: YouTube
Kimmel's camera crew was on Hollywood Boulevard, asking people, "How many times have you been married?"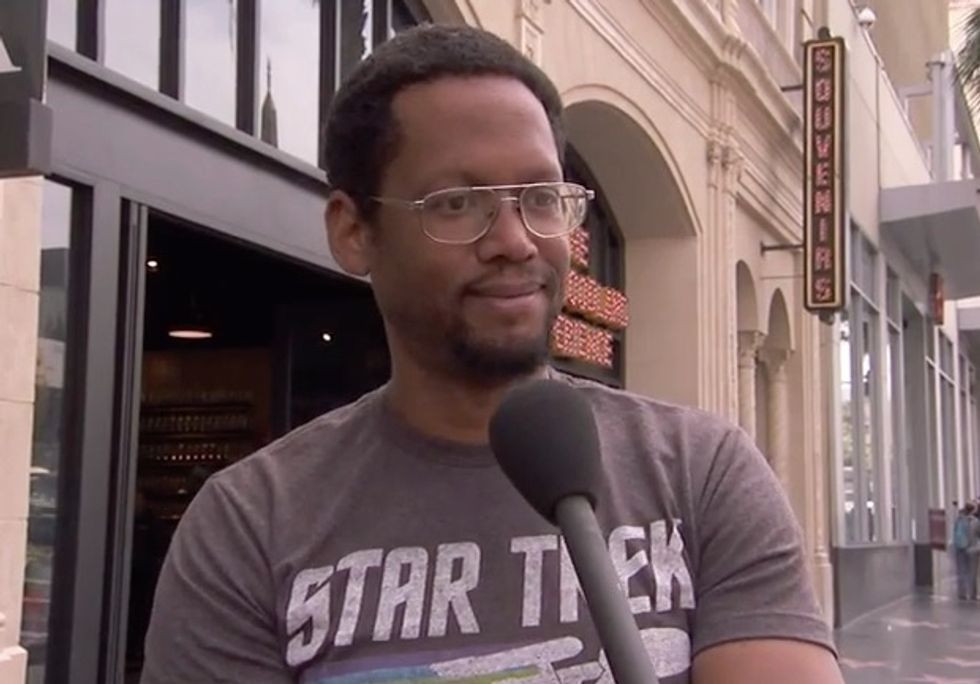 Image source: YouTube
Before revealing the answer from each pedestrian, Kimmel asked the audience to guess how many times they thought the person was married.
The question produced some very funny and surprising results. The bit wrapped up with a celebrity cameo as the seven-times married Larry King played along with Kimmel's fun.
__
Follow Mike Opelka (@Stuntbrain) on Twitter.