A father moved his family to the U.S. from Cuba two weeks ago, hoping for a better life here, but after an incident, which was caught on camera, after his first day on the job, he's now questioning the safety of this county.
WSVN-TV reported that the man was getting picked up from his first day at work at J.D. Distributors Automotive Supplies Inc., which is owned by Manny Machado, when he was threatened at gunpoint outside the shop.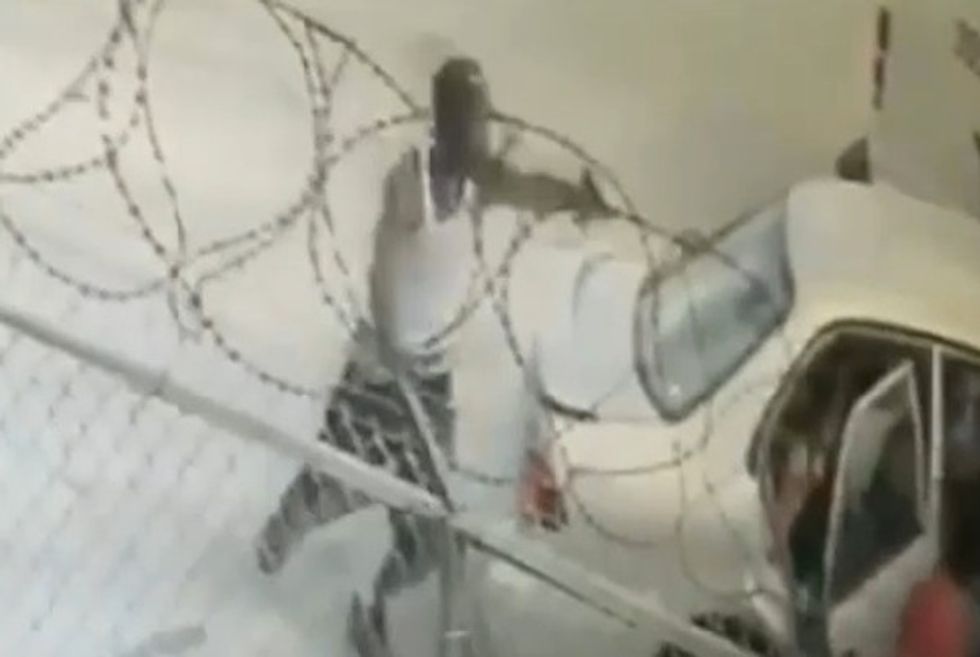 An armed suspect threatened the family, ordering them out of the car. (Image source: WSVN-TV)
According to the Miami-Dade Police Department, the victim, his two children and another man were threatened at gunpoint outside the shop. Two suspects, both unknown at this time, blocked their car with a white van and demanded the family exit the sedan.
The store's surveillance camera showed the victim grabbing his children in an attempt to protect them from the armed man.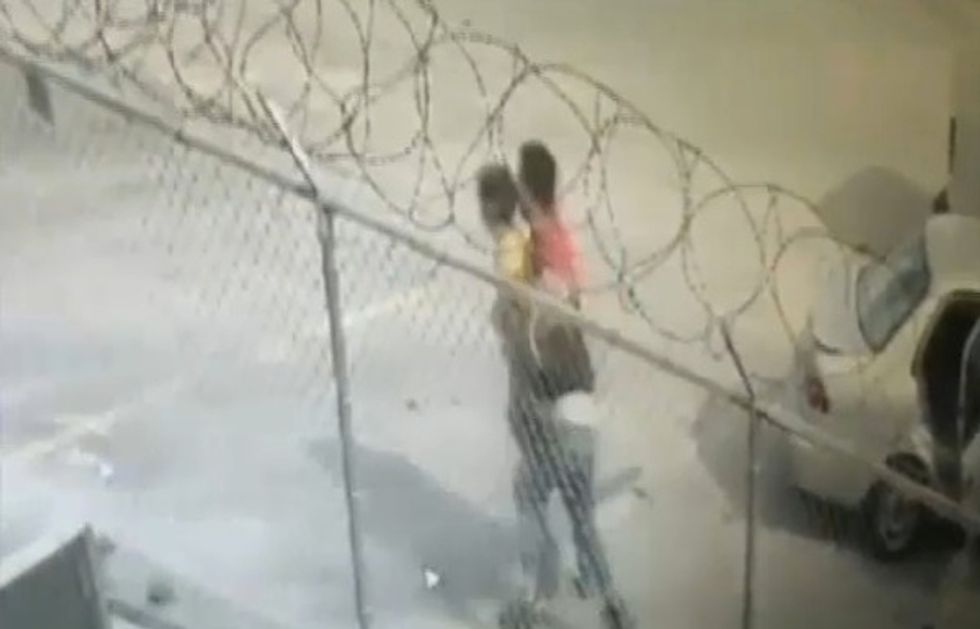 The father grabbed his children to protect them. (Image source: WSVN-TV)
The suspect managed to snatch a gold chain the victim was wearing and tried to take the keys from their sedan, but when he couldn't do so easily, he and the other suspect fled.
"My employee runs in with his kids," Machado told WSVN of the incident.
Police said the van, which was labeled Verily Appliances, was later found and discovered to have been stolen as well. WSVN reported that it was stripped of its parts.
"Yeah, they take everything," Marcel Gabriel, Verily Appliances owner, told the news station.
No one was injured during this incident, but Machado said his employee hasn't felt safe enough to return to work yet.
"He asked me if this is a safe place. I said, 'Absolutely. This is a free country. Of course this is a safe place,'" Machado said.
Watch footage of the incident in WFOR-TV's report:
This story has been updated to include video.