Tuesday was supposed to be a big day for celebrity chef Bobby Flay. For the first time in the history of Hollywood's storied "Walk of Fame," a chef was being honored with a star on the legendary walk.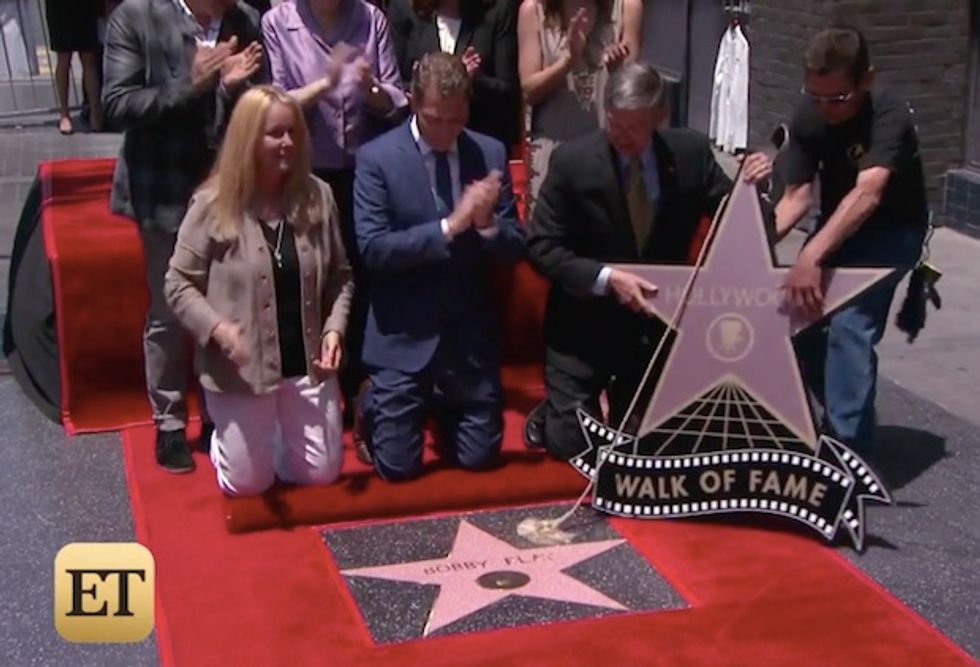 Image source: YouTube
With family, friends and fans gathered to witness the unveiling, Flay said a few words and pulled back the cover, revealing his star.
Flay's fellow chef and friend, Michael Symon from ABC-TV's "The Chew," made the trip to witness the event.
But as it was all happening, a few people in the crowd noticed something strange. Flying overhead, a large banner pulled by a small, low-flying, plane read, "Cheater."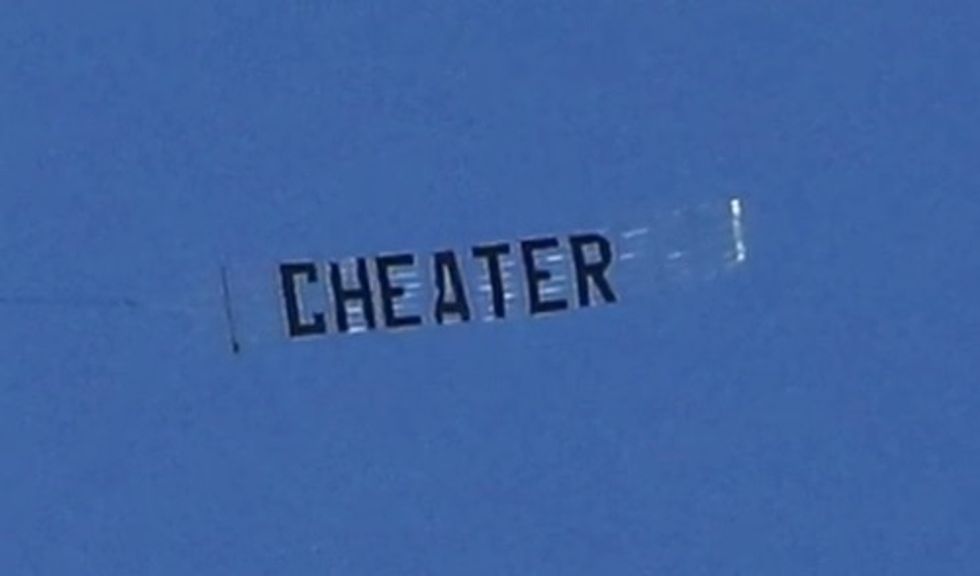 Image source: YouTube
Was the "Cheater" banner a reference to the rumors swirling around Flay's contentious split with his wife, actress Stephanie March? The New York City tabloids have been buzzing that an alleged affair between Flay and "Mad Men" star January Jones may have caused March to file for divorce in April of this year.
Neither Flay nor anyone in the crowd addressed the banner, and after the short ceremony ended it quickly disappeared.
Entertainment Tonight filed this report on the event:
Watch the uncut, full ceremony here.
__
Follow Mike Opelka (@Stuntbrain) on Twitter.