A 350-year-old French mummy isn't necessarily like what you might picture. When researchers opened her lead coffin, they found a body not wrapped in strips of cloth but fully clothed in a nun's habit.
The discovery of the mummy was made a few years ago by the French National Institute for Preventive Archaeological Research at the site of the Convent of the Jacobins, built in 1369. Researchers recently conducted more analysis on it though.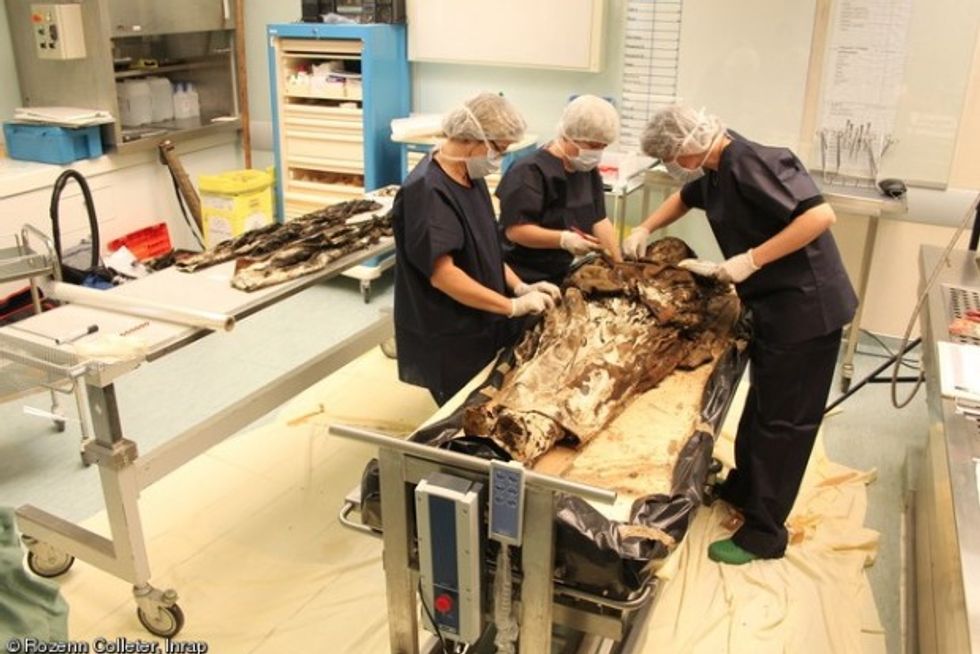 A very well-preserved mummy of a woman fully dressed in a nun's habit was discovered at the site of the 17th century convent in France. (Image source: Rozenn Colleter/INRAP)
Of the 800 graves archaeologists excavated, five were lead coffins and one of them contained this corpse that the institute said in a news release is "in an exceptional state of preservation," giving researchers "rare insight into the funerary practices of the elites of the seventeenth century."
The body was identified — thanks to inscriptions on a lead reliquary containing the heart of her husband — as belonging to Lady of Brefeillac Louise de Quengo.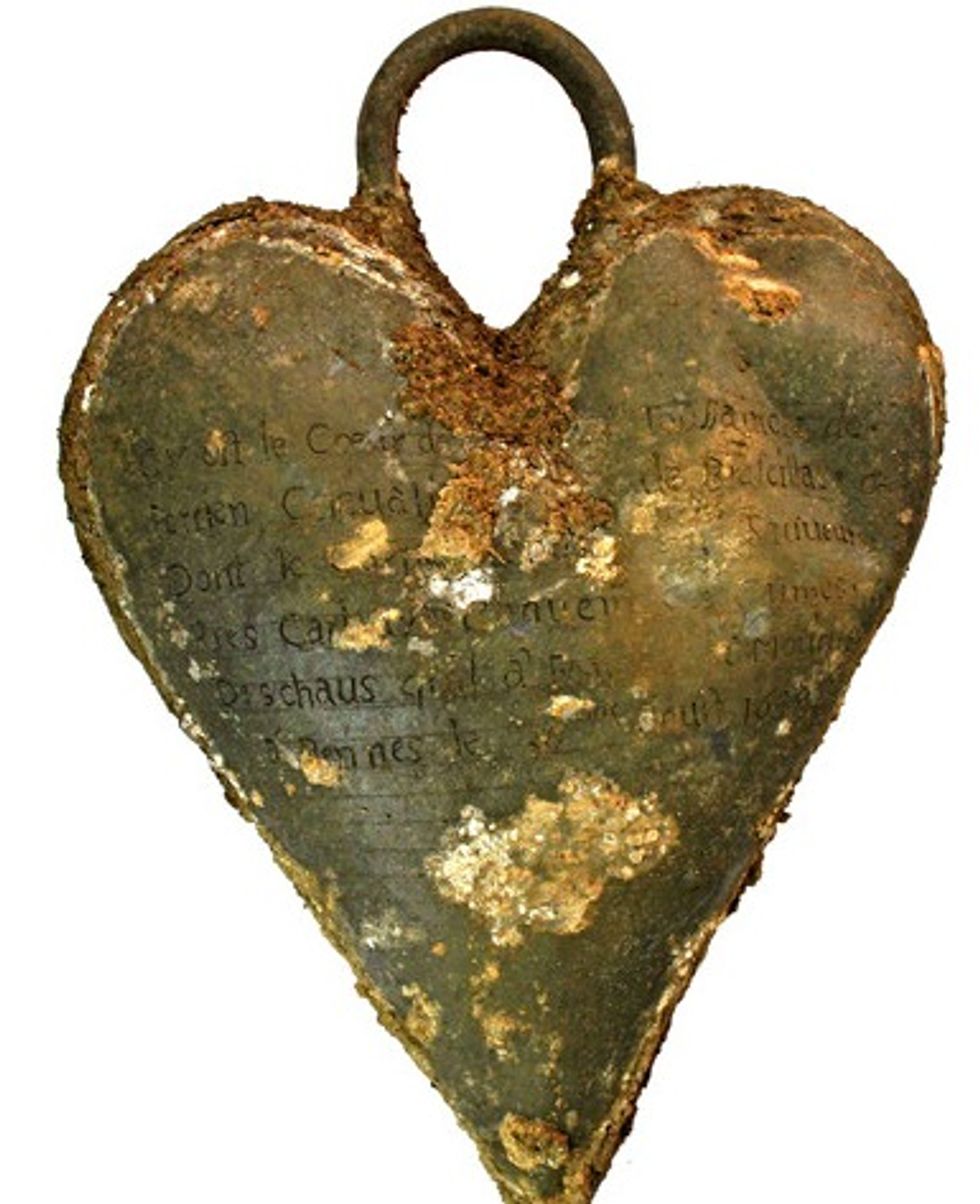 Rozenn Colleter/INRAP
According to the news release, she wore a religious garment, which included a cape, chasuble, brown frock, fabric shirt, leg warmers and shoes with cork soles. She held a crucifix in her hands and a scapular was around her right arm. The institute explained that it was common during this time for elite members of society to wear such a garment for ceremonies. Researchers also speculated that she could have become a nun after her husband died.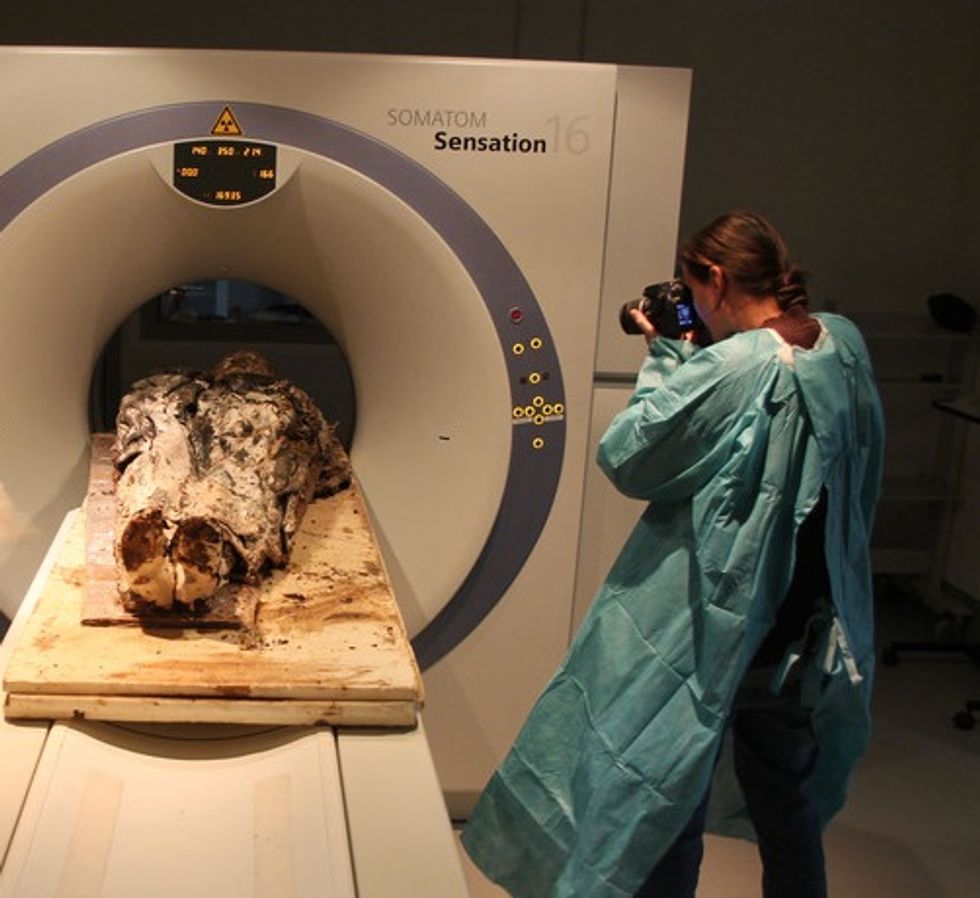 Rozenn Colleter/INRAP
INRAP researchers and a team from the Molecular Anthropology and Synthetic Imaging Laboratory scanned the corpse and took tissue samples for analysis to help determine her cause of death.
Watch this video from New Scientist of the mummy's autopsy:
See more pictures of the mummy, artifacts and the excavation on INRAP's website.