About three weeks prior to Freddie Gray's death, Baltimore city state's attorney Marilyn Mosby instructed police to target the intersection where the controversial encounter began with "enhanced" drug enforcement efforts, defense attorneys for the six officers charged in the case revealed on Tuesday.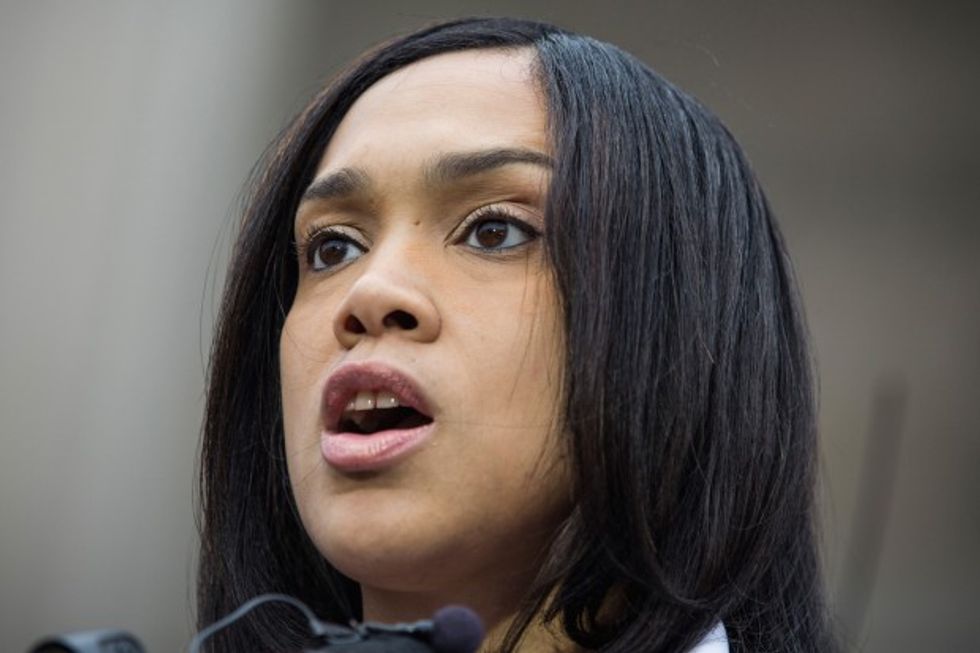 Baltimore City State's Attorney Marilyn J. Mosby announces that criminal charges will be filed against Baltimore police officers in the death of Freddie Gray on May 1, 2015 in Baltimore, Maryland. (Photo by Andrew Burton/Getty Images)
In a March 17 email, the division chief of Mosby's "Crime Strategies Unit," Joshua Rosenblatt, outlined the instructions he was apparently given about suspected drug dealing:
"State's Attorney Mosby asked me to look into community concerns regarding drug dealing in the area of North Ave and Mount St," he wrote.
Defense says #Baltimore prosecutor Marilyn Mosby ordered police to target area where #FreddieGray was arrested. Details on #KellyFile now.

— Megyn Kelly (@megynkelly) June 10, 2015
More from the Baltimore Sun:
In the March 17 email to Maj. Osborne Robinson, Rosenblatt wrote that Mosby's office wanted to build on the success in reducing crime in the West Baltimore neighborhood through the Operation Ceasefire program by "targeting that intersection for enhanced prosecutorial (and hopefully police) attention." In that program, prosecutors, police and community groups work together to persuade criminals to reform.

On March 20, Robinson forwarded Rosenblatt's email to several Western District officers, including Lt. Brian W. Rice. He was one of the three officers who arrested Gray and one of the six later charged in Gray's arrest and death.

Robinson told Rice and the other officers to begin a "daily narcotics initiative" focused on North Avenue and Mount Street, according to the email, and said he would be collecting "daily measurables" from them on their progress.
In court on Tuesday, defense attorneys argued Mosby's involvement in the effort to target the area for drug activity proves she should recuse herself from the racially charged case.
"This is a case where the witness and the prosecutor are one and the same," defense attorneys argued in court, according to the Baltimore Sun.
However, a Mosby spokesperson asserted that her office will "litigate this case in the courtroom and not in the media."
Mosby recently came under fire after her personal Twitter account was found to have favorited two controversial tweets, one of which referred to the cops involved in the case as "thugs." Her office later claimed that her account was "hacked."
---