Last week, there were multiple reports of the frightening-looking arctic lamprey falling from the skies over Alaska like something out of the cult classic, "Sharknado." And once MSNBC's Rachel Maddow caught a glimpse of them, she lost it.
Despite its scary appearance, the arctic lamprey is not a danger to people, and how it ended up far from home has a logical explanation.
The state's Department of Fish and Game says birds are the likely reason the arctic lampreys have been found in backyards and in areas far away from waters where they typically live. From the state agency's Facebook page: "The answer is probably gulls. Gulls are picking them out of the Chena River with their bills and then dropping the squirming critters while in flight."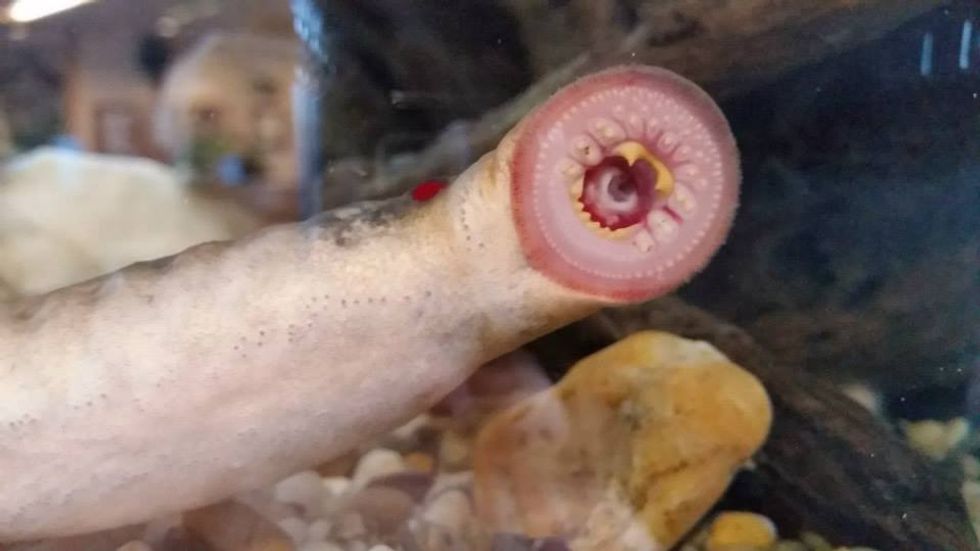 Image source: Facebook
The Fish and Game's explanation did not stop Maddow from suffering a mild freak out while reporting on the story during Monday night's show.
"Ahhhh," she yelled at one point. "This is the face of death from above."
__
Follow Mike Opelka (@Stuntbrain) on Twitter.