Reporters relentlessly grilled White House press secretary Josh Earnest on Tuesday following a sudden evacuation of the press briefing room due to a reported bomb threat. The media were clearly confused by some of the details provided.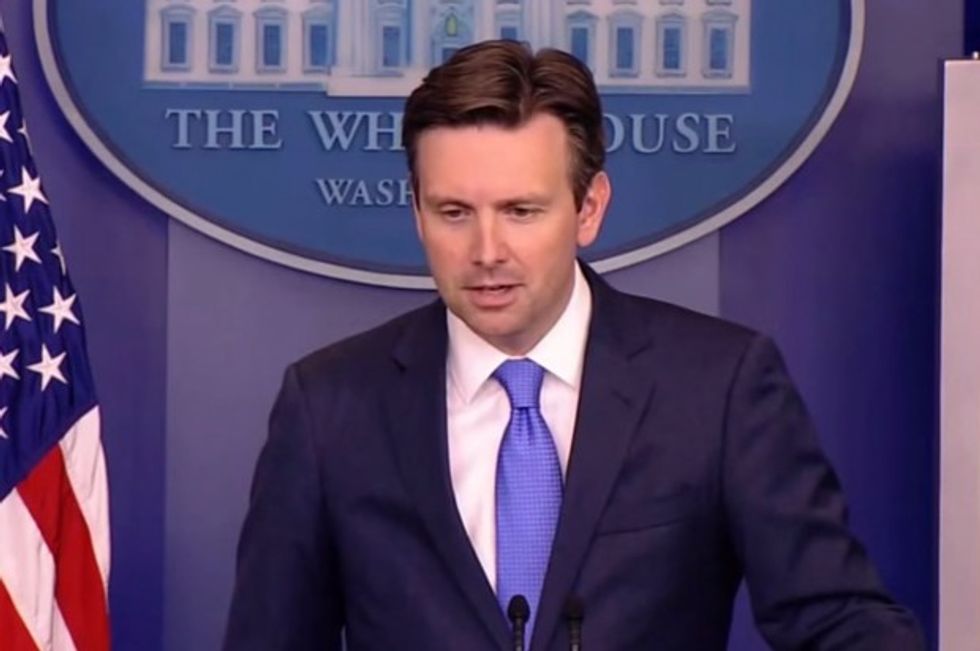 Screengrab via WH.gov
"Who covered up the cameras in this room?" one reporter asked. "These are cameras that are owned by news organizations…but somebody cut off our ability to see what was going on in this room by turning the cameras down. Who did that and why?"
Earnest said he wasn't sure who tampered with the news cameras because he wasn't in the room.
Reporters also found it strange when Earnest revealed that President Barack Obama and other White House staff were not evacuated — it was only the press room. Given the room's location near the Oval Office, some found it strange that Obama, who was at the White House at the time, was not moved.
"If it's serious enough to move us all the way over to the executive office building, why would the president not be moved out of the White House?" another reporter asked.
"These are obviously decisions that are made by the Secret Service, they did that in the interest of keep us safe," Earnest said.
Yet another reporter noted how strange it was that no one else was evacuated due to the bomb threat given the close proximity of Earnest's office and the White House residence.
"There's something not jiving and not mixing -- it just seems odd," she said.
In response, Earnest told the reporter to check with the U.S. Secret Service.
---