A former U.S. Army doctor, who since his retirement has provided millions of dollars worth of medical training services, is now being accused of actions like those belonging to a "diabolical mad scientist." He, however, has spoken out in defense against these claims.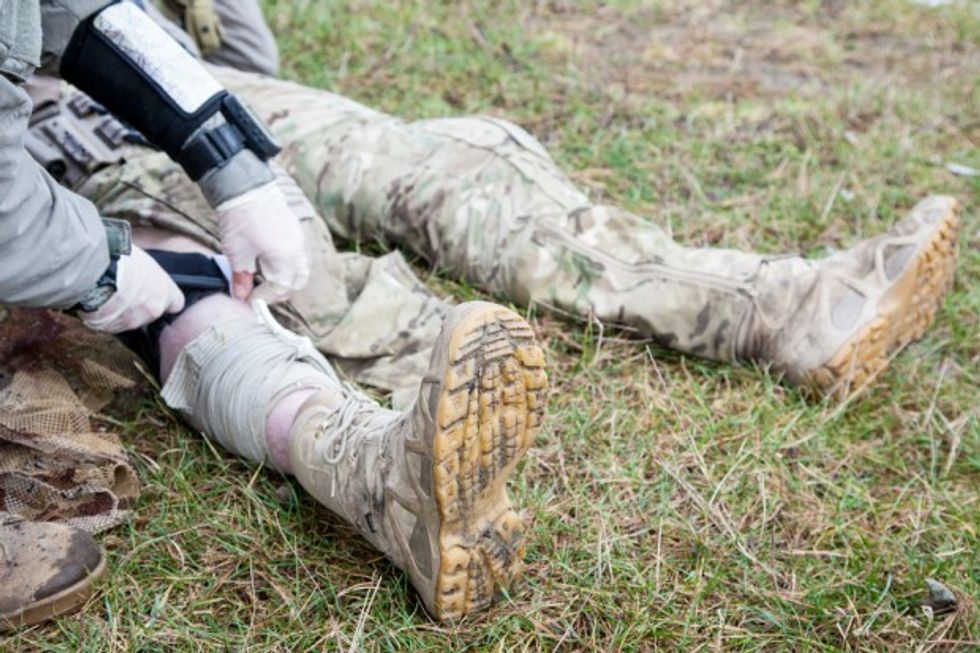 Dr. Hagmann could have his license revoked at a hearing later this month as he faces accusations of having students perform unnecessary medical procedures on each other, among other things. (Photo credit: Shutterstock)
According to an exclusive report by Reuters, Dr. John Hagmann, who retired from the military in 2000 as a lieutenant colonel and already had a history of criticism for his demonstrations on live pigs, has earned more than $10.5 million from the federal government for his trauma training services.
In March though, the Virginia Department of Health Professions concluded that Hagmann posed a "substantial danger to public health" and suspended his license after "invasive medical procedures" were performed by and on medical students and military officers without a medicinal or therapeutic purpose and sometimes in unsterile conditions. Reuters' report details allegations that Hagmann provided some students with hypnotic drugs, had them perform catheter insertions on each other and drew blood from students in order to monitor shock. He's also accused of exploiting two trainees for "personal gain and sexual gratification."
Hagmann however told Reuters these allegations come from "animal rights advocates or those with an anti-military agenda." He said the "claims of sexual misconduct cause me the most anguish," adding that "absolutely no 'sexual gratification' was involved and there is no evidence of such."
People for the Ethical Treatment of Animals posted a video online this week that showed a pig being shot to simulate a gunshot wound. In its description of the video, PETA said its "eyewitness investigation and related documents reveal shocking cruelty to animals, racism, homophobia, and reported drugging and sexual assault of military servicemembers, illegal invasive human experimentation, and other alleged gross misconduct by a military contractor called Deployment Medicine International (DMI)."
Here's the video (Content warning: graphic images):
U.S. Rep. Hank Johnson (D-Ga.), a member of the Armed Services Committee who is against live tissues being used in training, spoke to Reuters, calling what he saw in the video and the accusations made by the medical board against Hagmann as seeming "like [...] a renegade contractor visiting abuse on military personnel and live animals."
"It's mind-boggling. It's like a diabolical mad scientist at work in a horror movie," Johnson said.
According to Reuters, a hearing is scheduled for June 19 before the medical board, which could result in Hagmann's license being revoked.
Read Reuters' full report for more on the accusations and Hagmann's history in the field.
(H/T: Daily Mail)
—
Front page image via Shutterstock.