The Alliance Defending Freedom, a conservative legal firm, is claiming that a Colorado school district will no longer ban students from praying together and discussing religious subjects during the school day, leading the organization to drop its lawsuit over the matter.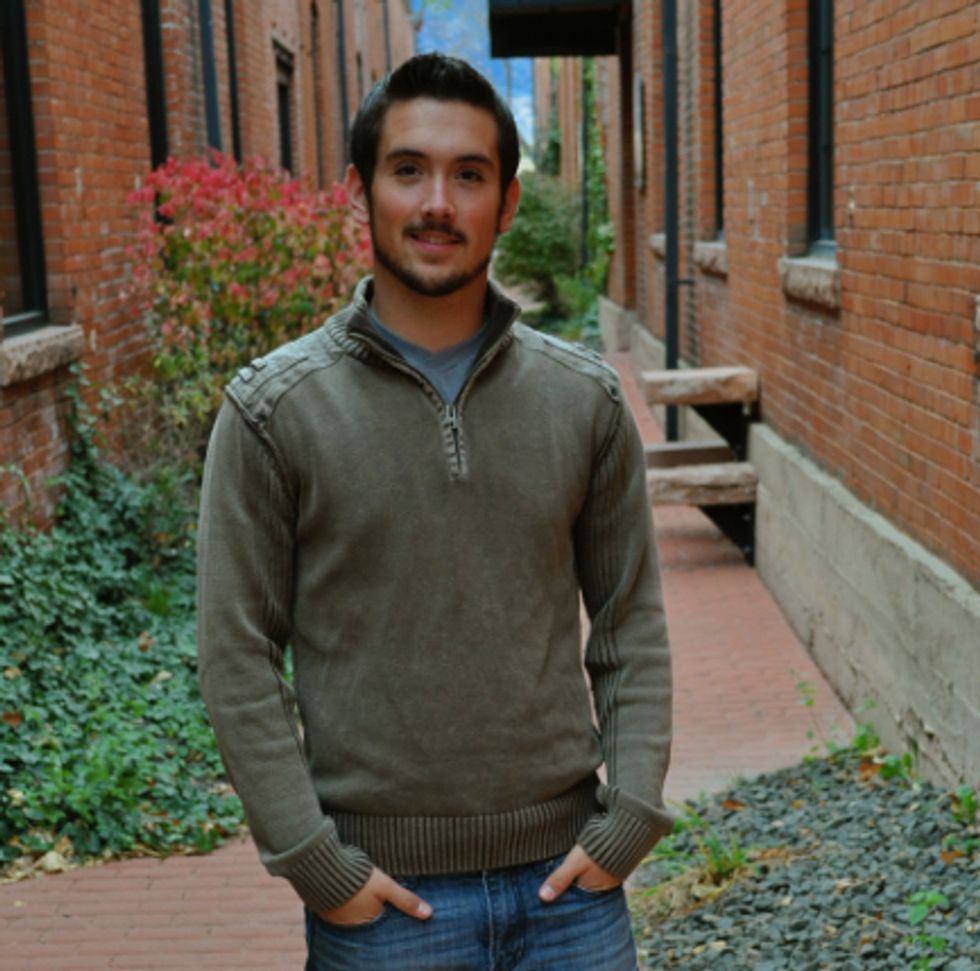 Student Chase Windebank (Alliance Defending Freedom)
As TheBlaze previously reported, the firm filed a complaint last year on behalf of Chase Windebank, a senior at Pine Creek High School in Colorado Springs, Colorado, after he said that he was told that the separation of church and state barred religious speech during the school day.
Officials had purportedly told the teen that the informal faith gatherings that he had been hosting at the school could only unfold before classes start at 7:45 a.m. or afterward, starting at 2:45 p.m. When school leaders refused to back down from this stance, the Alliance Defending Freedom filed a lawsuit, titled, Windebank v. Academy School District #20.
"Seminar at Pine Creek is not homeroom time. It is class time and it is considered instructional time," an attorney for the school district wrote last year, rebutting some of the law firm's claims. "No non-curricular clubs are permitted to meet during that time period at Pine Creek High School."
Windebank and others would reportedly meet during a "seminar" period, which the district has now removed from the schedule for next year; students will now be allowed to pray and hold religious discussions during lunchtime, according to the Alliance Defending Freedom.
The law firm had argued that the seminar period, like lunchtime, was an open period that was similar to recess and that Windebank and his classmates should have every right to use that time to worship God as they see fit.
While the lawsuit has been withdrawn, the organization critiqued the decision to eliminate the seminar period altogether.
"While we commend the school district for recognizing that students have the right to pray and discuss religious topics during lunch, it could have shown greater respect both for the First Amendment freedoms of students and the educational process by simply allowing them to engage in religious conversations during the other free period in the day rather than silence the speech of all students by eliminating that period altogether," Alliance Defending Freedom senior legal counsel Jeremy Tedesco said in a statement.
As TheBlaze previously reported, the previous policy allowed pupils to leave class 15 minutes after homeroom period began on Mondays and Wednesdays, with students who had grades above a "D" being allowed to do the same on Fridays.
During this time, the Alliance Defending Freedom claimed that students could engage in activities ranging from sending text messages to reading. Windebank and his peers used this time to pray together and talk about religious subject matter.
But after three years of meeting on Mondays and Fridays in a choir room to pray, sing Christian music and discuss their faith, an assistant principal reportedly told Windebank that the religious conversation would need to stop during the school day.
The legal firm alleges that this proclamation came down September 29, with assistant principal James Lucas reportedly citing the "separation of church and state" as the reason why faith-based discussion would be restricted to before or after school.
For now, it appears the matter is settled.
--
Front page image via Shutterstock.com.