While most schools around the country are kicking soda machines and deep fryers to the curb — or already did so years ago — an official in Texas wants to make these options available again after they've been gone for more than 10 years.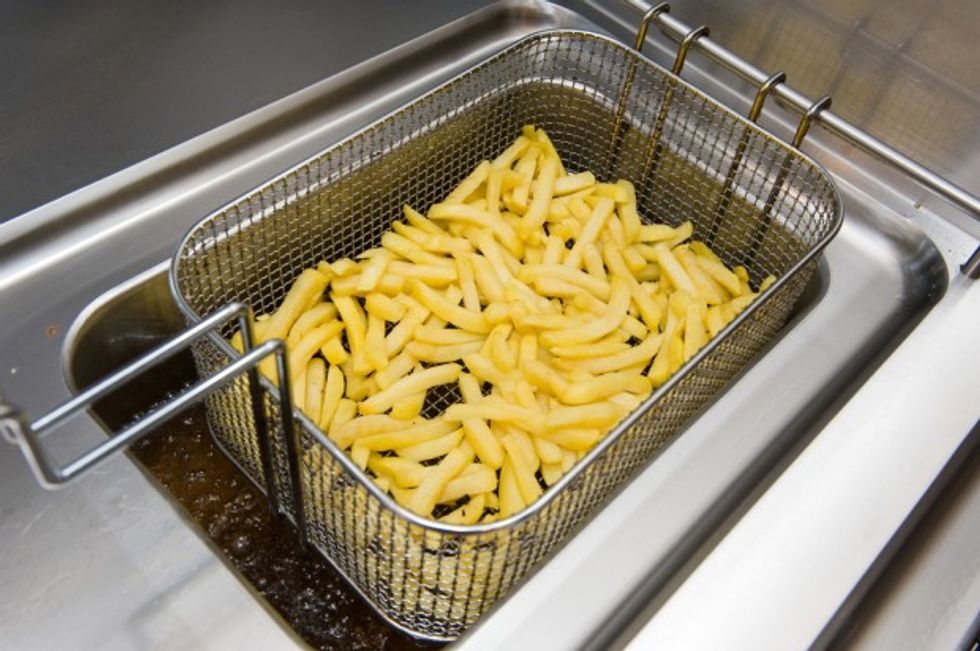 Photo credit: Shutterstock
"We're all about what our country was founded on — we're about giving our school districts freedom, liberty and individual responsibility," Agriculture Commissioner Sid Miller said, according to NPR.
Miller's mission to bring these food options back into schools was pitched earlier this year along with five other proposed changes to the Texas School Nutrition Policy, KUT radio reported in April. Since then, local news outlets have covered the "heated debate" surrounding the topic.
My San Antonio pointed out that 105 people or groups wrote to the agriculture department about their concerns regarding this proposal, while only eight people or groups wrote in support of it.
The state's former agriculture commissioner, Susan Combs, wrote an op-ed for the Houston Chronicle earlier this year in which she said she was "mystified by what is driving this effort." 
"In Texas, the Department of Agriculture is the agency charged with enforcing school nutrition standards, so it defies logic when the agency decides our kids need more sugary drinks and fried foods at school," Combs wrote. "The only people I can see benefitting from the proposed rules are the big business food and soda suppliers."
Miller maintains though that repealing the ban would just allow schools to choose to bring these items back — not force them.
"The school districts that disagree with my decision, I just have to say, 'Don't get a deep fryer!'" Miller said, according to KUT.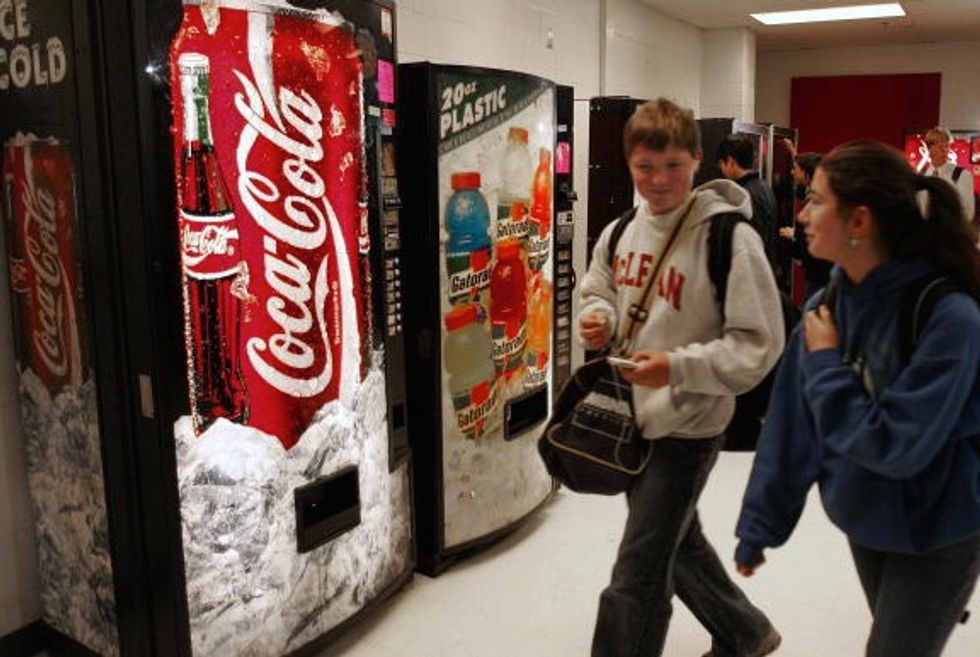 Students at McLean High School in McLean, Virginia, walk past vending machines on school property in 2005. (PAUL J.RICHARDS/AFP/Getty Images)
This isn't Miller's first move to bring food that has been disappearing from the classroom back. His first order of business this year was to end a decade-long ban on cupcakes and other sweets, cheekily saying he was granting the treats "amnesty." At the time, Miller also emphasized how this move wasn't to force children to eat said treats but to enact "local control."
At this point, NPR reported that the proposal to end the fryer and soda machine bans in schools is undergoing public comment review, but the news service noted that in the end it's still Miller's decision.