Amid the excitement of the NBA Finals, a Jewish news service posted a story examining the Hebrew tattoo Golden State Warriors MVP Stephen Curry sports on his right wrist.
The Jewish Telegraphic Agency reported Wednesday that the quote is an excerpt of 1 Corinthians 13:8 that translates to "love never fails."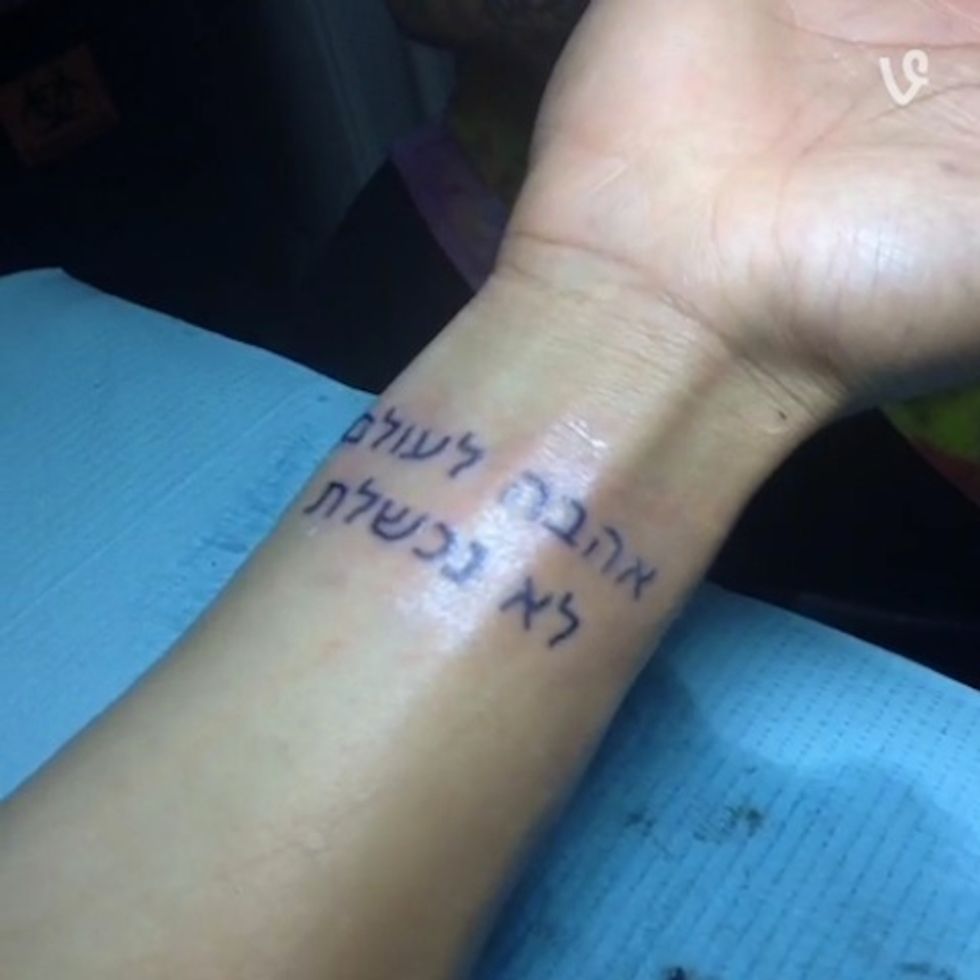 Stephen Curry's Hebrew tattoo translates to "love never fails." (Image source: Vine)
In 2013, Curry posted a Vine showing him getting the tattoo:
His wife got a matching one that day too:
JTA had some questions, like: Why Hebrew?
[T]he sharp-shooting guard is most definitely not Jewish, and the New Testament was written in Greek – so why is the star guard's ink in Hebrew?

One clue lies in Curry's mom Sonya, who co-founded a Christian Montessori school with her husband (former NBA player Dell Curry). According to the Jerusalem Post, she has been studying Hebrew for four years.
Curry is open about his Christian faith. On Twitter, the regular season MVP describes himself first as a "Believer." His wife Ayesha Curry does the same on Twitter.
In a video posted online a couple of years ago, Curry described a little hand gesture he makes each time he scores as a sort of hat tip to God, "as a way to kind of just preach the message in little ways that I can."
"There's so many things that we have to overcome in this life and Jesus and his work on the cross he's paid the ultimate price for us so I'm proud to be a child of God," Curry said.
Curry's tattoo isn't the only scriptural intrigue surrounding the NBA finals.
The Internet was abuzz with interpretation of a verse from 1 Samuel which Hebrew readers said could be read as referencing both Cavaliers' coach David Blatt and "the King," that is, King [LeBron] James.