"Black lives matter. So let's quit killing each other."
One man feels so strongly about that message that he put it in big bold letters on a Memphis, Tennessee, billboard, just steps from where he goes to work everyday.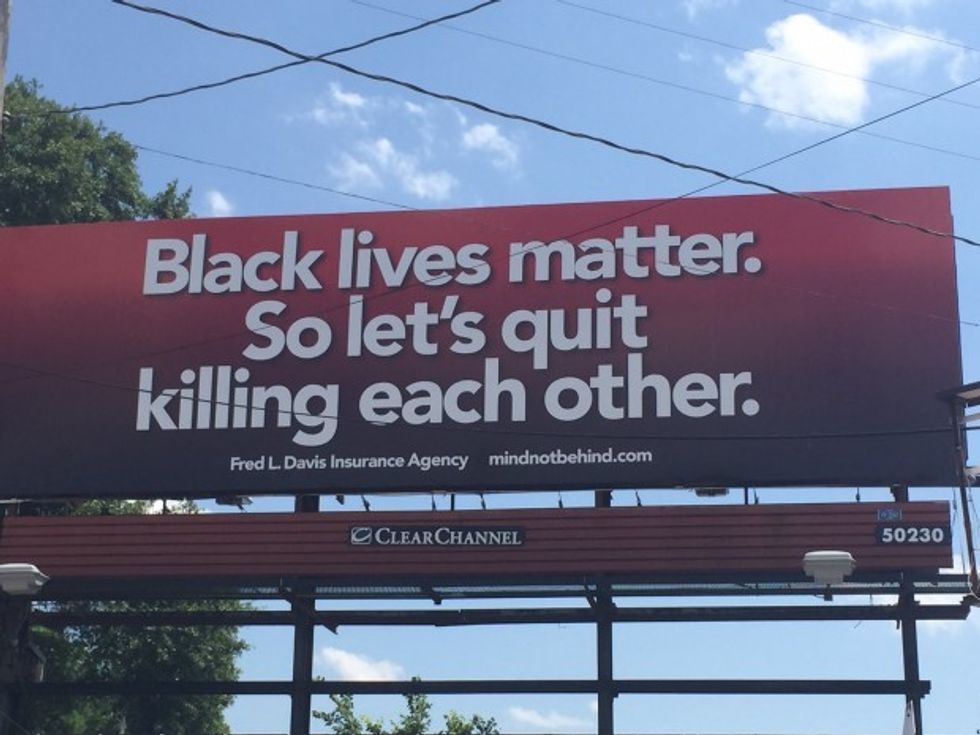 Image source: WMC-TV
"We're going to have to wake up. We're going to have to say to ourselves that black lives matter, and we're going to have to refrain from killing each other out of our own frustration," civil rights activist Fred Davis told WMC-TV.
The sign was put up at Airways Boulevard and Park Avenue southeast of downtown. Davis said he wanted to get the message across to people because he was a part of the history.
"I think that gives me a license as an experienced observer to push and to advocate to the black community – let's stop it," Davis added.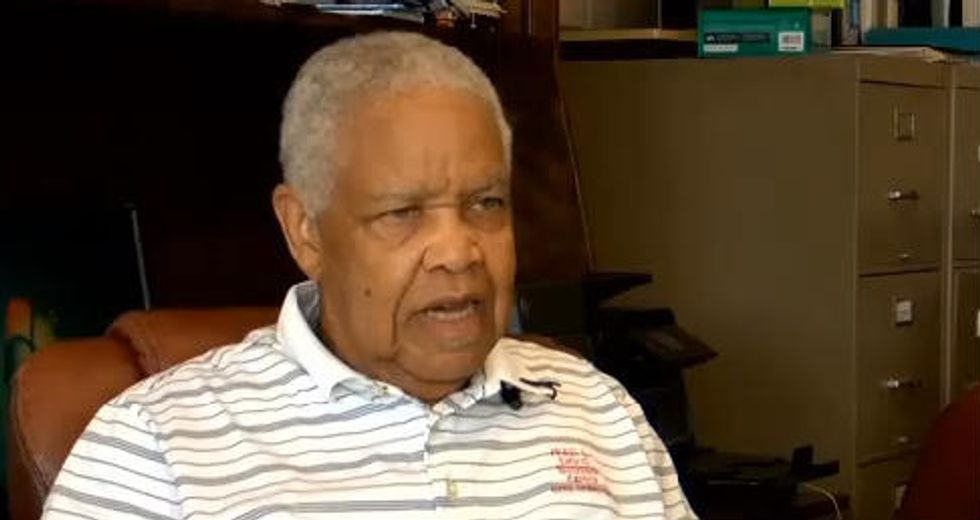 Image source: WMC-TV
Davis is an Army veteran who served in France for two years. He was also the first black man to receive a masters of business administration degree from the University of Memphis, the first black chairman of the Memphis city council, and walked alongside Dr. Martin Luther King Jr. when the iconic civil rights leader made his last march in Memphis in 1968, the year of his assassination.
Today, Davis has his own insurance agency at the same intersection where he put up the billboard.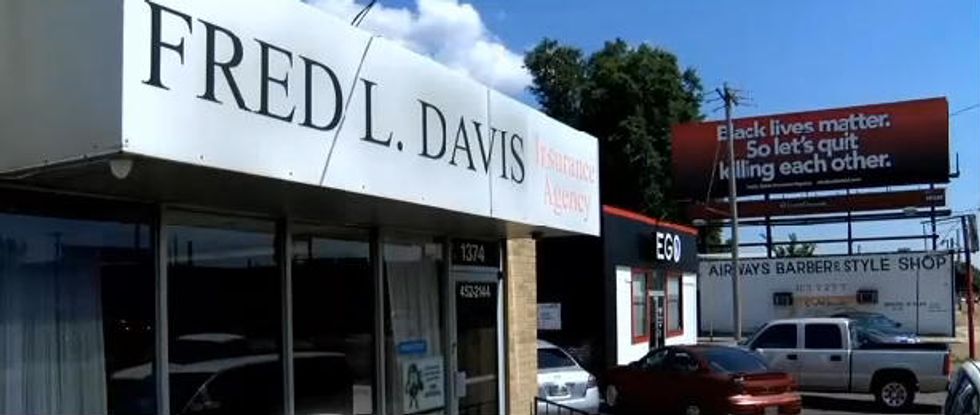 Image source: WMC-TV
The message plays off the "black lives matter" phrase that has become a rallying cry across the country in the wake of the deaths of several young black men, some at the hands of white police officers.
Much of the national debate has largely centered around white-on-black shootings and in many cases has failed to mention the number of blacks who die at the hands of other blacks every year. But for the black members of this Memphis neighborhood, the sentiment isn't quite the same.
"I feel like it's a great deal for the community," one man told WMC-TV.
"I feel great about this," another said.
This isn't the first time Davis has attracted a lot of attention for a billboard message. In 2013, he put a sign at the same intersection to encourage people to pull up their sagging pants.
"Show your mind. Not your behind," the sign read.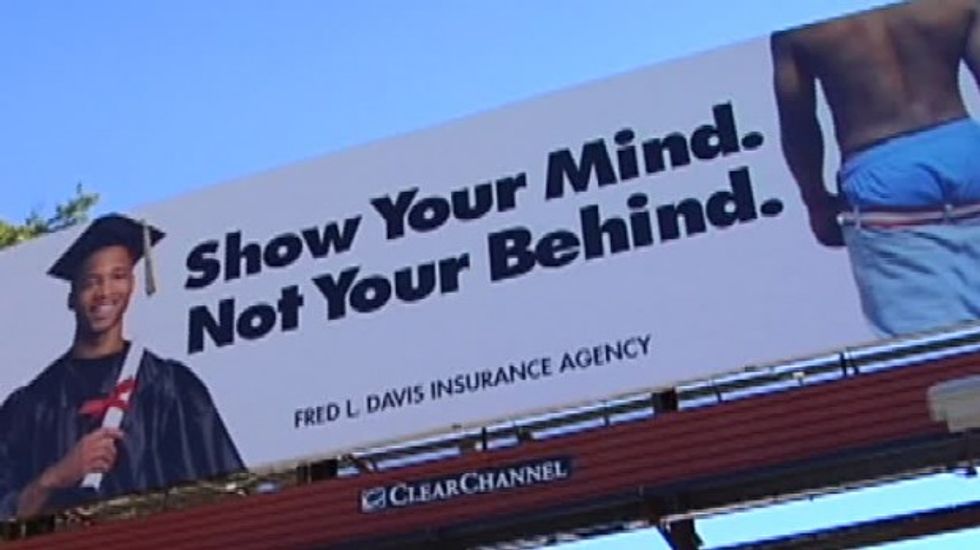 Image source: WMC-TV
(H/T: WMC-TV)
—
Follow Jon Street (@JonStreet) on Twitter