President Barack Obama hit Capitol Hill to meet with House Democrats on his trade agenda, hoping to secure what could be the biggest legacy achievement of his second term, and among the only possible successes with a bipartisan stamp.
After leaving the meeting, Obama sounded less than confident.
"I don't think you ever nail anything down around here. It's always moving," Obama said as he was leaving the meeting.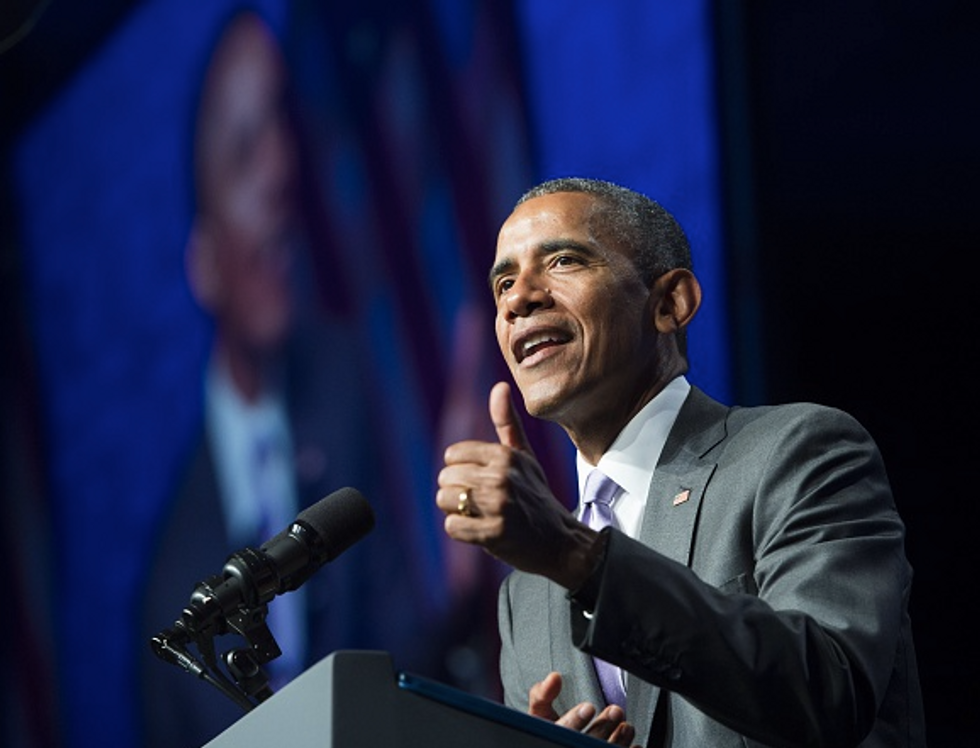 SAUL LOEB/AFP/Getty Images
Obama wants additional trade authority to negotiate the Trans-Pacific Partnership, which the United States would enter with 11 other countries. In an unusual situation, Obama has broad support from Republicans who say it would make the U.S. more competitive with other countries, but is opposed by many union-backed Democrats in Congress who say it'll cost jobs at home.
The other countries are Australia, Brunei Darussalam, Canada, Chile, Japan, Malaysia, Mexico, New Zealand, Peru, Singapore and Vietnam. Obama argues that it is the "most progressive" free trade deal in history because of its labor and environmental protections.
The immediate vote is on Trade Promotion Authority, also known as fast track, which would allow the president to send a trade agreement to Congress for an up or down vote — bypassing the amendment process and making it easier for the executive branch to negotiate a deal.
Obama's trade agenda got a boost Thursday in a procedural vote 217-212 ahead of the Friday vote. But it was clear by Obama's visit to Capitol Hill Friday morning and his visit to the annual congressional baseball game Thursday night that the administration is far from certain.