So-called "superbugs" continue to make headlines as outbreaks of them spread, but what about efforts to combat the antibiotic-resistant strains?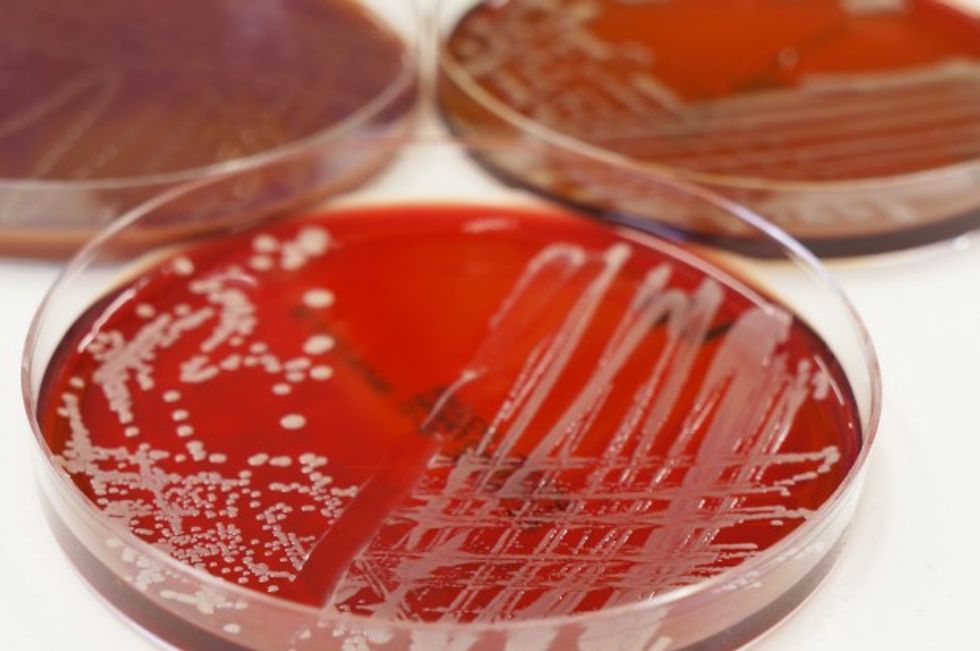 Photo credit: Shutterstock
Researchers from Queens University Belfast have identified a method to help protect people against at least one type of superbug.
Klebsiella, a type of bacteria commonly found in the human intestine, becomes a problem in health care settings when patients are already on antibiotics. According to the National Institutes of Health, generally healthy patients do not get Klebsiella infections.
If the bacteria gets into the blood stream it can cause an infection, and when it enters breathing passages, it can cause pneumonia.
Klebsiella pneumoniae is the antibiotic-resistant strain, which produces an enzyme that kills the drugs meant to treat it. Queens researchers reported that the mortality rate of drug-resistant Klebsiella ranges from 25 to 60 percent.
Klebsiella lives inside of white blood cells, taking over a specific protein called Akt and preventing the cell from maturing, which allows the bacteria to escape being killed by the body's own defense system or antibiotics. The Queens researchers inhibited the Akt protein in the white blood cells from the start and found that it made the Klebsiella bacteria vulnerable once again.
"The global problem of antimicrobial resistance is fast becoming one of the major health issues of modern times," Jose Bengoechea, a professor at the university, said in a statement. "Of particular concern is the mounting prevalence of infections caused by Klebsiella pneumonia which has been identified as an urgent threat to human health by the UK government and the World Health Organization due to extremely drug-resistant strains.
"Our research has helped us gain a better understanding of the vulnerable pathways of human defences, meaning we have been able to develop a potentially ground-breaking new therapy that will block the bug and stop it in its tracks," he added of their research published in the journal Cellular Microbiology.
Earlier this year, a drug-resistant strain of a nasty stomach bug made its way into the U.S. and spread, causing more than 200 illnesses since last May, health officials said in April.
Many cases were traced to people who had recently traveled to the Dominican Republic, India or other countries. Outbreaks of the shigella bacteria are not unusual, but this strain is resistant to the antibiotic most commonly prescribed for adults.
"This is the first time we've documented this large an outbreak of antibiotic-resistant [shigella] linked to international travel," said Dr. Anna Bowen of the Centers for Disease Control and Prevention.
Then there was the issue of a superbug infecting patients in California, being transmitted through an improperly cleaned medical scopes.
With the rise of antibiotic-resistant bacteria, there has been a push for fewer antibiotics to be used in things like animal feed.
Oregon legislature recently considered a bill that, if passed, would make it the first state in the nation to mandate stricter rules on livestock antibiotics.
Scientists, doctors and public health officials are unequivocal about the need to stop the spread of antibiotic-resistant superbugs. Some farmers — including industrial operations — have already made the switch. And many food chains and restaurants now offer antibiotic-free meat.
The federal government is also pushing to phase out antibiotics used to improve animal growth.
—
The Associated Press contributed to this report. Front page image via Shutterstock.