Rachel Dolezal, who resigned as president of the NAACP's Spokane, Washington, chapter on Monday, filed a lawsuit against Howard University in 2002 alleging that she was discriminated against because she was white. This week, Dolezal made national headlines when her parents revealed their daughter was actually white and had been misrepresenting herself as black for years.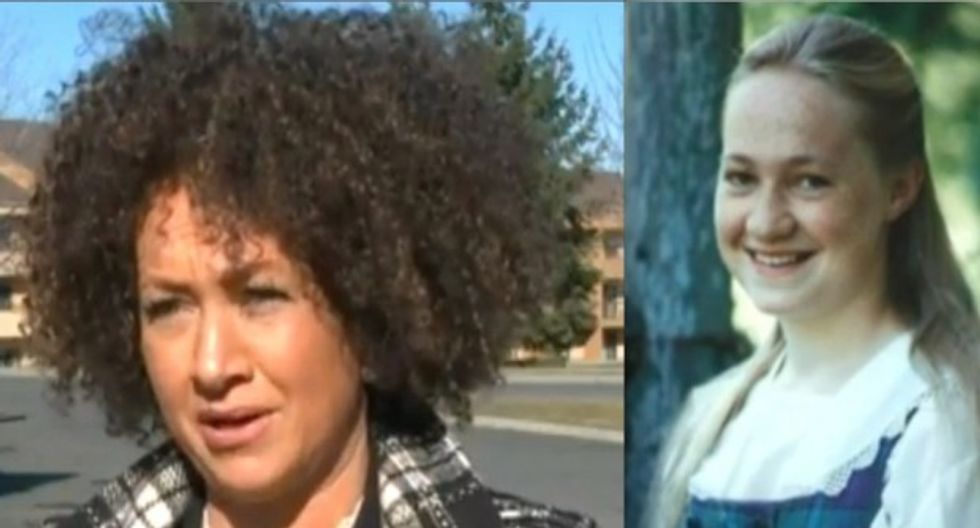 Rachel Dolezal (Images via KREM-TV)
In the 2002 lawsuit, Dolezal, 37, alleged that her appointment to a teaching assistant position at the historically black university was wrongfully rejected, the Smoking Gun reported. Howard University, she claimed in the lawsuit, was "permeated with discriminatory intimidation, ridicule, and insult."
Filed in Washington, D.C.'s Superior Court, the lawsuit formally alleged "discrimination based on race, pregnancy, family responsibilities and gender." The discrimination was "motivated by a discriminatory purpose to favor African-American students," the suit added.
A judge dismissed the lawsuit in 2004 and no compelling evidence emerged to prove she was discriminated against. The Smoking Gun reports:
Following the dismissal of Dolezal's lawsuit (and the Court of Appeals decision), she was ordered to reimburse Howard for a "Bill of Costs" totaling $2728.50. During the case, she was also ordered to pay the university nearly $1000 in connection with an "obstructive and vexatious" court filing that sought to improperly delay her examination by an independent doctor.
(Read the court documents here)
It also emerged on Monday that Dolezal once falsely claimed that her "black" father fled the south because a "white officer harassed and threatened to, was about ready to, beat his dad with a billy club and he whipped around and actually slapped the officer to his knees."
"They got out of town on the midnight train because as a black family in the deep south if you had any kind of a negative altercation with a white cop where you stood up for yourself it was gonna go badly for you," Dolezal reportedly said during a podcast interview.
She also claimed her dad "had three attempts on his life by white subordinates in the military because he was a superior officer" while serving in the Marines.
Listen below via the Daily Mail:
---