How Cody from CodysLab on YouTube makes his own gunpowder is "low-tech," "old-fashioned" and "natural."
Cody has a firearm to protect his expansive property and in the video he cited an example of when he's been glad to have his gun.
"I've never had to shoot anyone, but you know, if the world goes to hell you may have to," he said.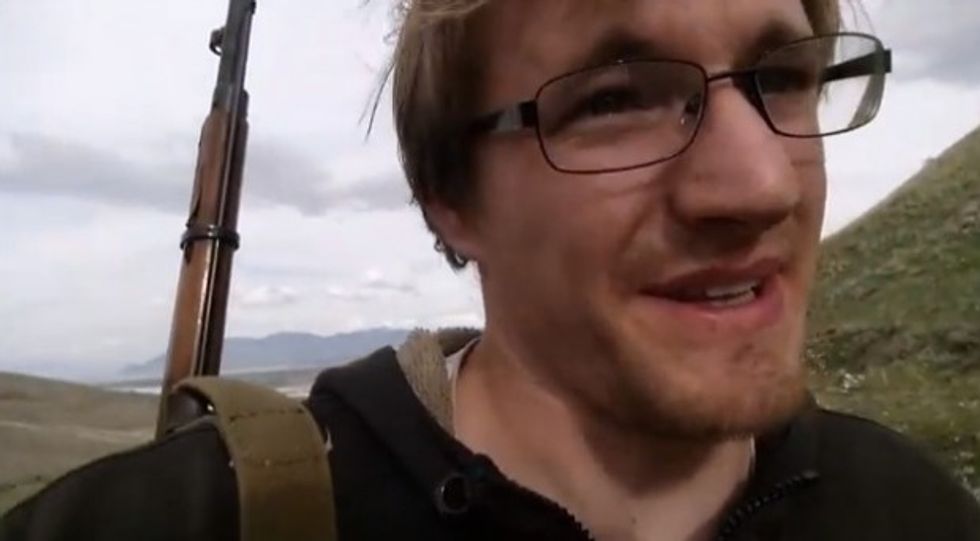 Cody from CodysLabs on YouTube demonstrated how to use human urine to help make DIY gunpowder. (Image source: YouTube)
"I prefer something that can take them out from a long range," he added, tapping the firearm slung over his shoulder. "I'm pretty good with it and I've got a lot of bullets saved up, but you know, I don't have an unlimited supply. ... So today I'm going to procure a supply of potassium nitrate so I can make gunpowder."
On a tarp, Cody laid down a pile of straw and added crushed limestone to it.
"I need to add lots of nitrogen for the bacteria to oxidize and turn into nitrate. I could use fertilizer, but that's going to get expensive ... instead I'm going to use urine," Cody said. "Basically all my pee that I'll produce this summer is going to go into this pile."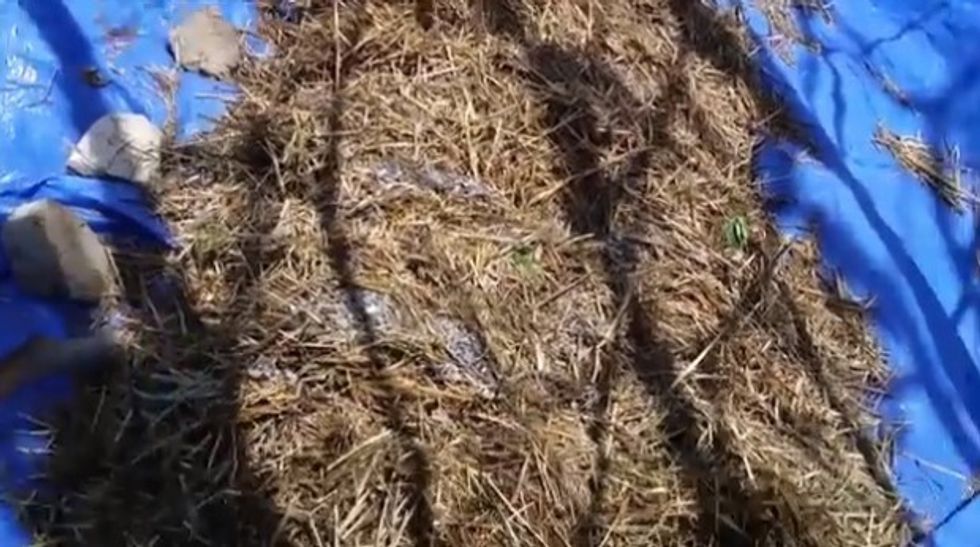 Image source: YouTube
After that though, he said it would need to sit for the rest of the year.
In the end, Cody estimated that he'd get 10 to 12 grams of potassium nitrate from his DIY gunpowder endeavor.
Cody had similar setup in a black trash bag aged 18 months that he tested for his viewers.
He leeched out some of the product with water. He then added this liquid to wood ash, which he said contains sodium carbonate and potassium carbonate.
After a few hours he had a less cloudy solution with solid products precipitated out. Cody boiled down the solution. The process continued as he refined his product, and Cody eventually ended up with some dry nitrate crystals.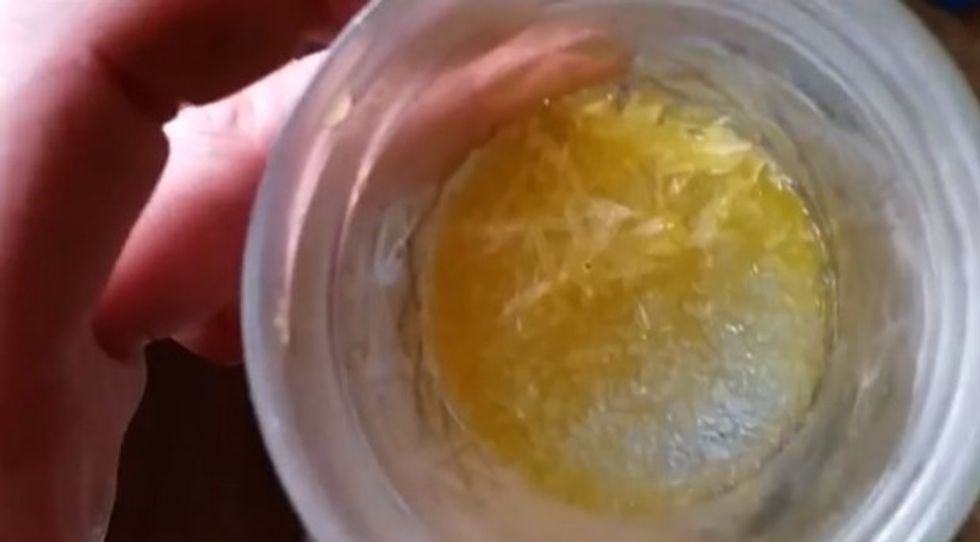 Image source: YouTube
Collecting other ingredients — charcoal and sulfur — and adding them to nitrate crystals, Cody then demonstrated how his DIY gunpowder could shoot a lead ball out of his makeshift gun, a metal pipe that he loads musket style.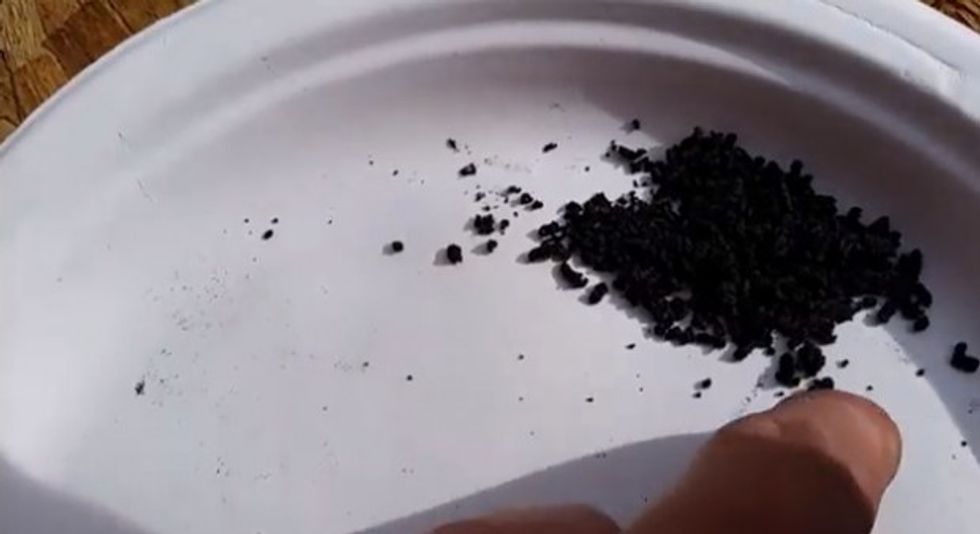 Cody pressed his still wet gunpowder mixture through a mesh sieve to make it into pellets. (Image source: YouTube)
Success!
Check out his video:
(H/T: Reddit)