Her parents thought she'd never make it to see the day, but last week 12-year-old Israeli girl Ayala Shapira got to dance, give thanks to God and even recreate a biblical thanksgiving offering to celebrate her bat mitzvah.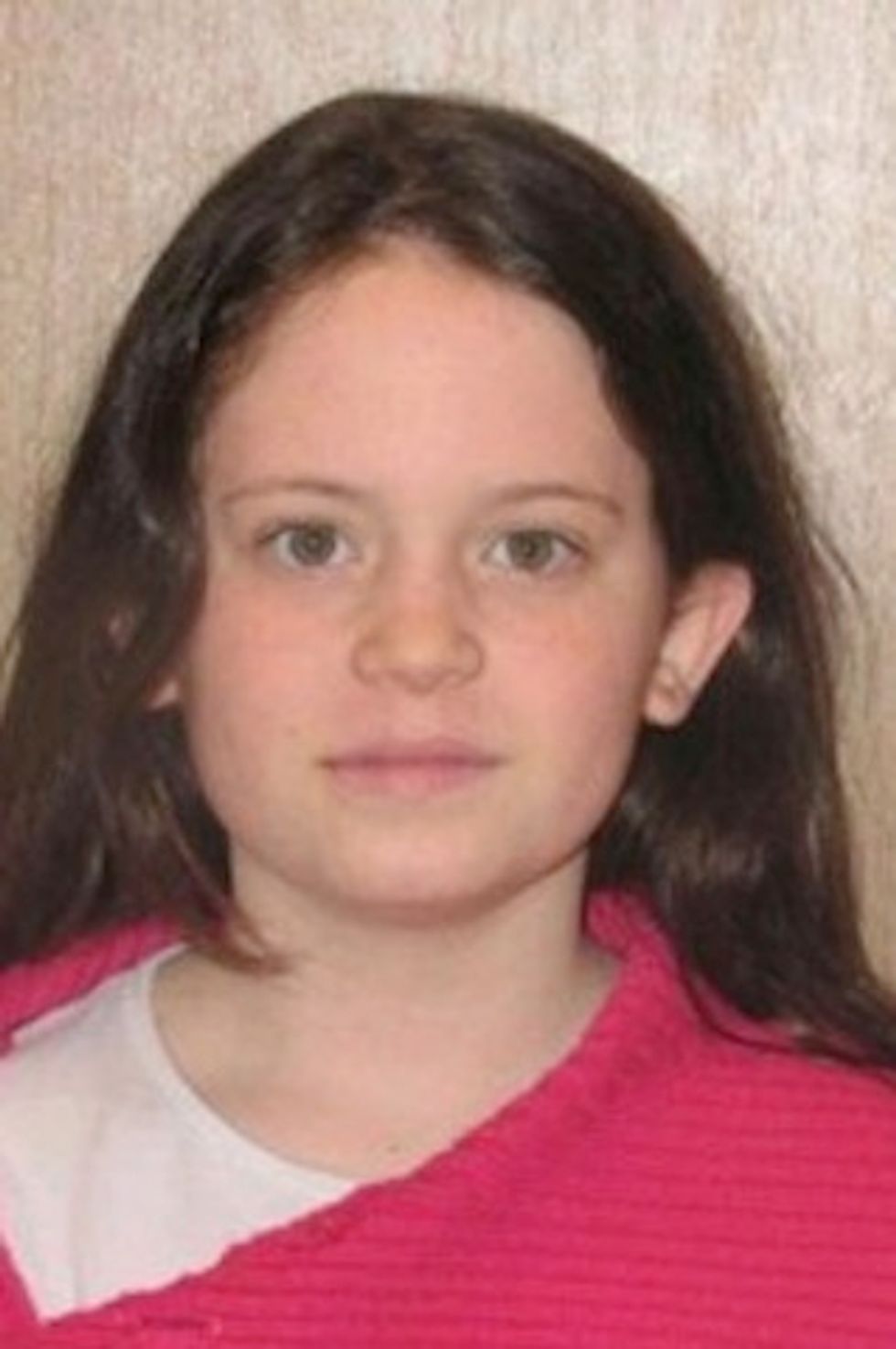 Ayala Shapira before the December attack. (Photo: Facebook/All4Ayala)
Ayala suffered life-threatening injuries in December after a Palestinian teen threw a Molotov cocktail at her father's car. She sustained third-degree burns over 40 percent of her body and after multiple operations is still undergoing intensive rehabilitation in the hospital.
The family was already planning her bat mitzvah coming-of-age celebration before the attack.
"Half a year ago, we weren't sure we'd make it to this moment," her mother Ruth said Thursday at the party. "She's simply a heroic girl. She decided she's not going to withdraw, rather will emerge to the world and she's emerging to the world. Her situation improves from day to day."
Ayala and her family are Orthodox Jews and decided to dedicate the week of her celebration to spirituality and Bible studies, including recreating the thanksgiving sacrifice described in Leviticus chapter 7.
"A miracle happened to us. We want to say thank you to God and to all the people who helped us," her father Avner said.
Among the items they gathered for the feast was more than 100 pounds of flour and an animal large enough to sacrifice and feed the hundreds of guests expected for the party.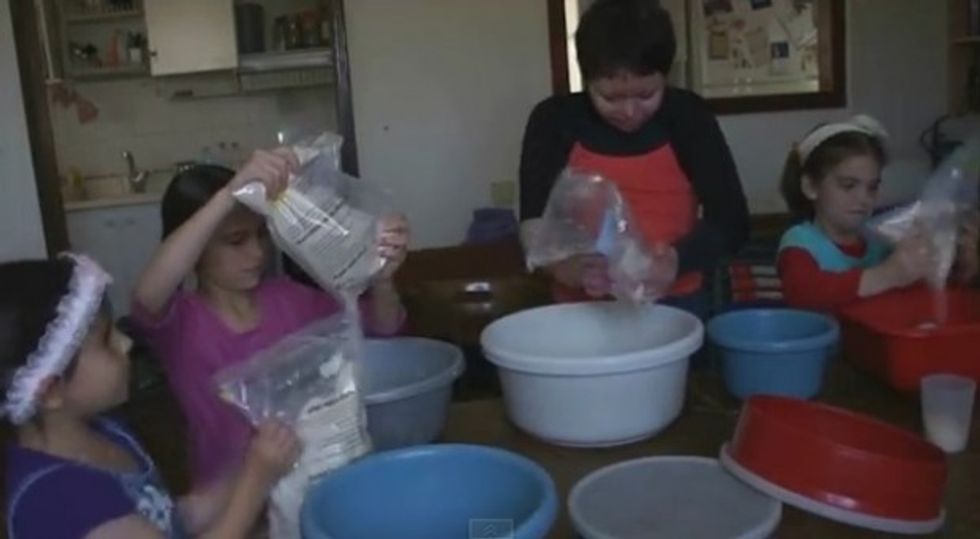 Ayala Shapira and her sisters get started on the 100 pounds of flour they bought to recreate the thanksgiving sacrifice described in Leviticus. (Image source: YouTube)
In a video screened for the guests, Ayala read from Psalm 100, which focuses on thanking and praising God and to "make a joyful noise unto the Lord."
She also visited the Temple Mount, the holiest site in Judaism to offer prayers of thanks.
Her grandfather told Arutz Sheva how Ayala's quick thinking possibly saved her life.
"When they were hit she had the presence of mind to roll on the ground to put the fire out, and she was courageous enough to walk like 400, 500 yards to get help," Israel Shapira said. "I admire her courage from the first moment."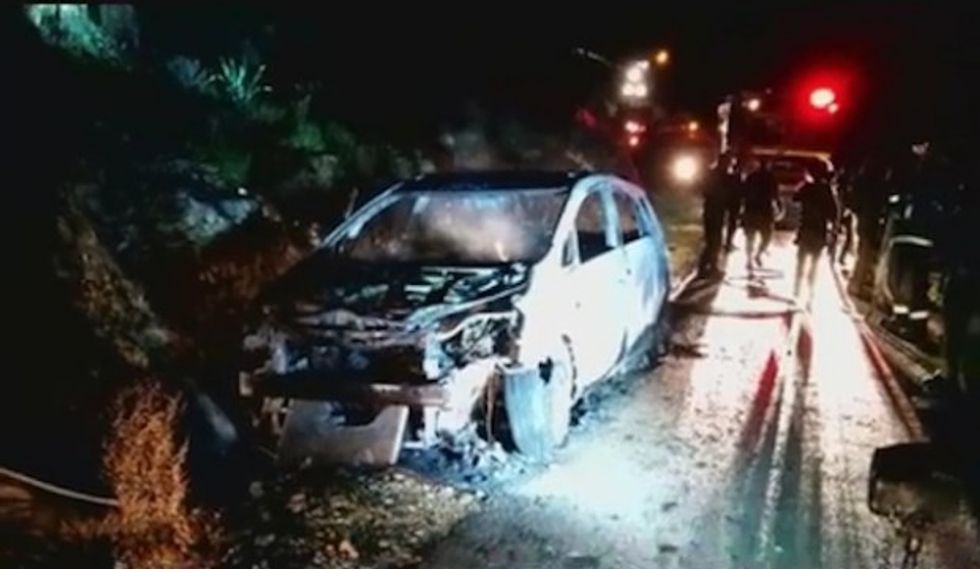 The Shapira family car was attacked in December. (Image source: YouTube)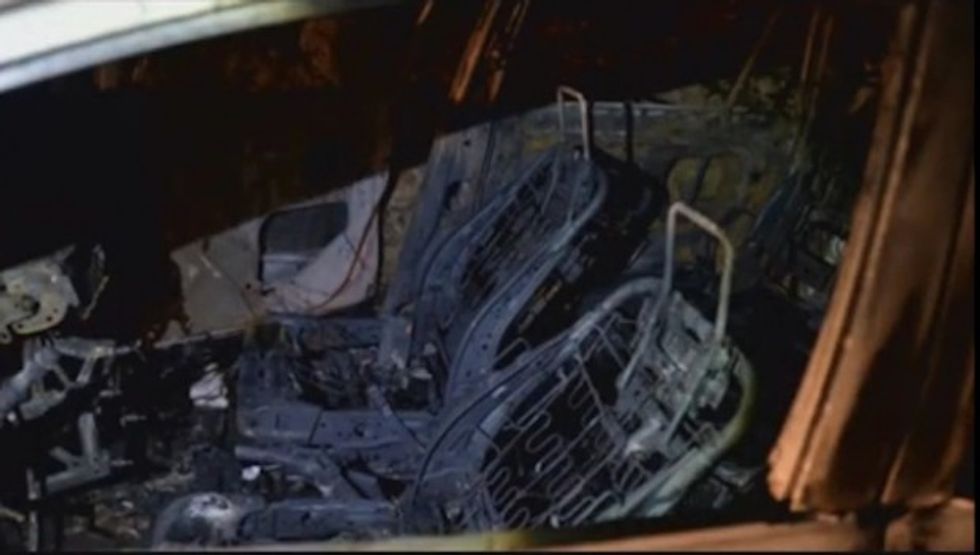 Shapira's grandfather said her quick response may have saved her life. (Image source: YouTube)
Shapira's family told Israeli media outlets that Ayala remains at the hospital all week for rehabilitation and is only allowed home on the weekends.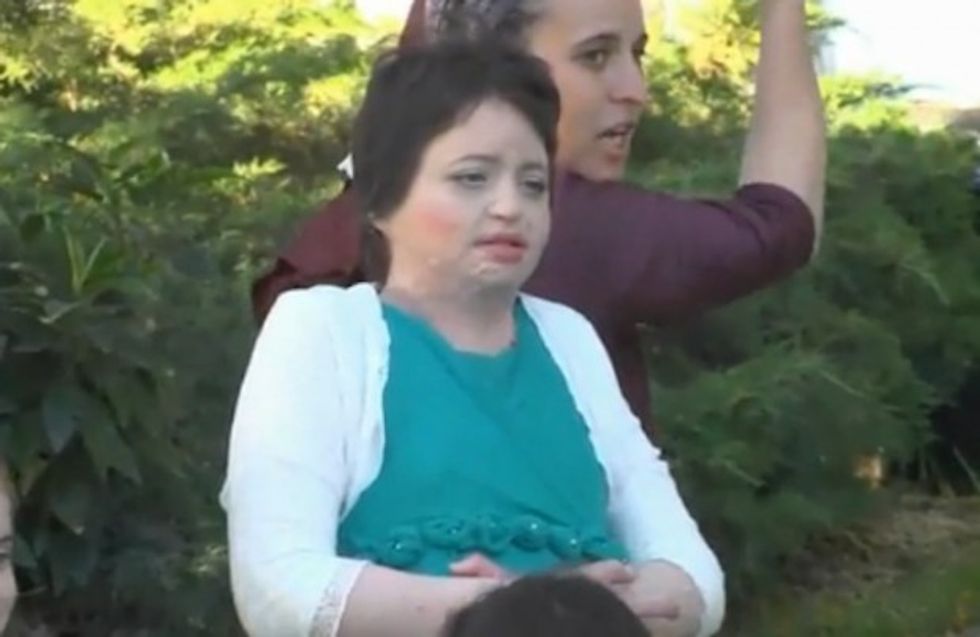 Ayala Shapira at her bat mitzvah celebration last week. (Screenshot: Ynet)
According to the Times of Israel, two Palestinian teens were charged in January in connection with the attack, which occurred in the area of Samaria in the West Bank where her family lives.