Rachel Dolezal, the former president of the NAACP's Spokane, Washington, chapter who has been pretending to be black, told NBC News on Tuesday that she's never lied to anyone about her race.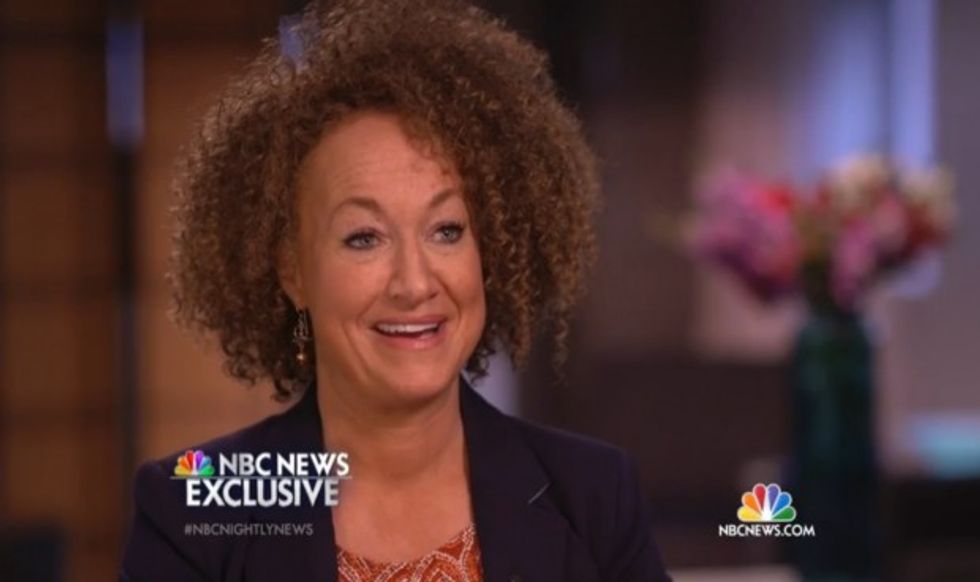 NBC News
"Let me just ask you plainly," NBC's Savannah Guthrie said. "Have you ever lied about your race?"
"No," Doleful replied, "because never have I been asked, 'are you human or are you not human?' Race as a construct has a fluid understanding. So I would say no."
When asked if she's been "deceptive at all," Dolezal admitted there have been moments of "creative non-fiction" in order to "survive" or "protect" loved ones.
Dolezal was recently caught falsely claiming that her "black" father fled the south to escape racism and threats of violence against him.
She also made the strange claim that there's no "biological proof" that her white parents are her real parents.
"I'm not necessarily saying that I can prove they're not, but I don't know that I can actually prove they are. I mean the birth certificate was issued a month and a half after I'm born. Certainly there were no medical witnesses to my birth. It was in the woods," she said.
Watch the interview via NBC News below:
(H/T: Jezebel)
---