In a moment where a number of things could have gone horribly wrong, a police officer in Durham, North Carolina, made a split-second decision in an attempt to protect a woman from a desperate robbery suspect.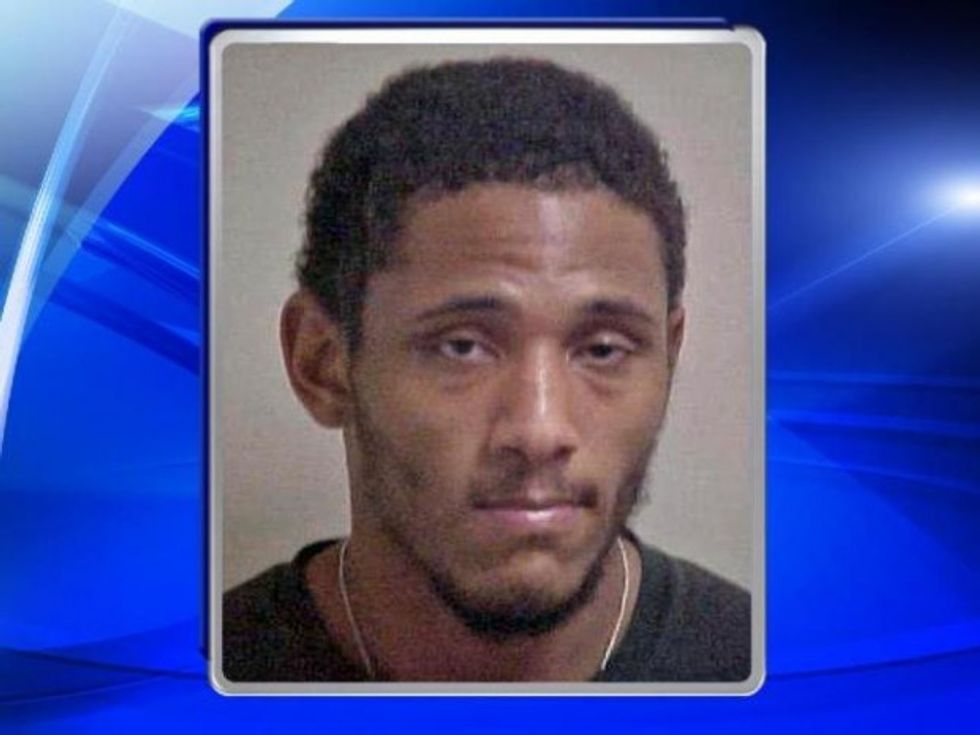 Screengrab via WRAL-TV
Police said they received a report of a robbery at a local McDonald's at around 4 a.m. on Wednesday. When officers arrived, the suspect, identified as Dennis Lawrence Palm Jr., was reportedly still inside the restaurant.
In a recording of police radio traffic, an unidentified officer is heard assessing the situation:
"I can see the female employee. She's standing here at the door, at the exit door coming out to the playground," an unidentified officer said in the recording. "There is a unknown suspect that is crouched down behind here where the trash cans are. She can see us. The suspect has not shown himself yet."
When Durham police officers entered the McDonald's, the suspect reportedly had his arm around the neck of a woman employee and threatened to kill her several times.
Sgt. Glen Price took aim. He set his sights on the suspect, who was still holding his hostage. He pulled the trigger, knowing the possible consequences if he missed his target.
The single bullet reportedly struck Palm in the face. The woman was not harmed.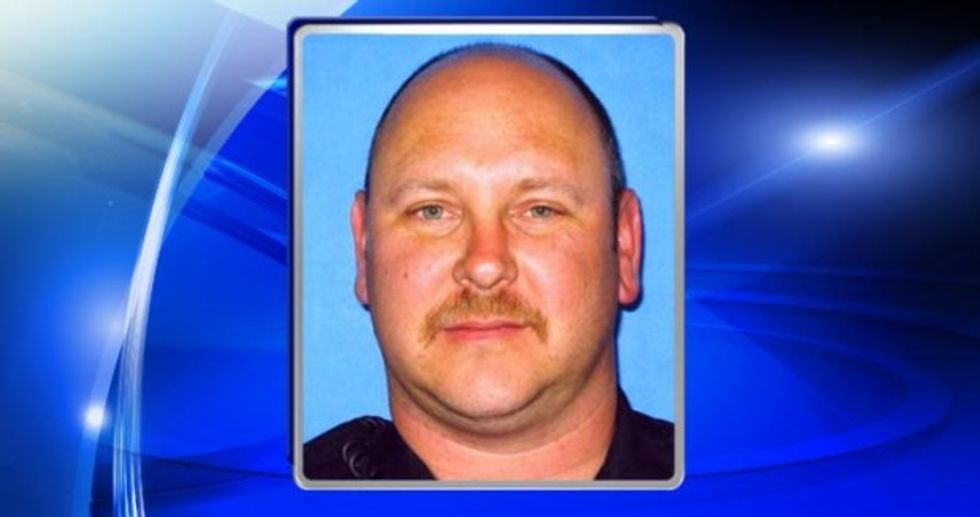 Sgt. Glen Price (Screengrab via WRAL-TV)
Durham Police Chief Jose Lopez said "every indication is that he was going to harm and was capable of killing the victim," WRAL-TV reported.  Police were investigating whether the suspect, who survived, was armed on Wednesday.
The police chief added, "This is a real serious example of what officers have to go through on a daily basis and the decisions they have to make within seconds that impact the lives of others.
Sgt. Price has been placed on administrative leave with pay pending an investigation, a standard procedure in officer-involved shootings.
(H/T: Bearing Arms)
---