Dylann Storm Roof, the man accused of fatally shooting nine people at a historic black church in Charleston, South Carolina, on Wednesday night, was reportedly arrested and charged with felony drug possession in February.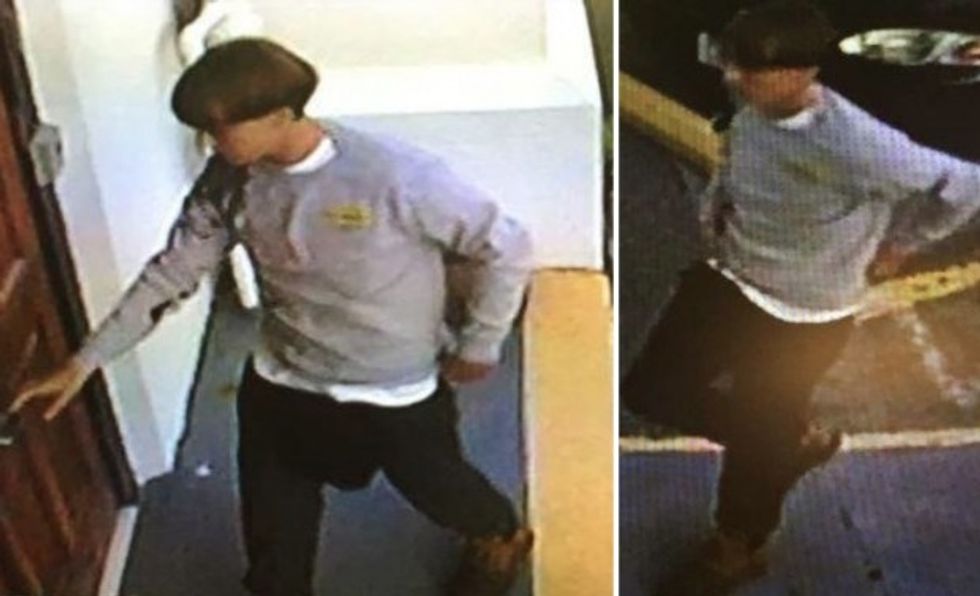 Police are seeking this man, a person believed to have shot and killed nine people attending a church meeting in Charleston, South Carolina. (Image source: Charleston Police Department/Facebook)
Put simply, Roof was prohibited from buying a gun after the charges were filed. Citizens facing pending felony charges are not allowed to obtain a firearm, according to federal law. A background check would have turned up his criminal record and triggered a red flag. His felony case was still pending when he massacred nine on Wednesday.
But Roof, who was apprehended by police on Thursday, still received a .45-cal handgun as a present from his dad in April, Reuters reported.
Gun control advocates refer such a transaction as the "private sale" loophole. While South Carolina is one of 42 states that allows private gun sales without background checks, it's still illegal to knowingly give a gun to a felon or individuals with felony indictments.
Accordingly, Roof's father could still face up to 10 years in prison if authorities can prove in court that he knew of his son's felony indictment before he gave him a firearm.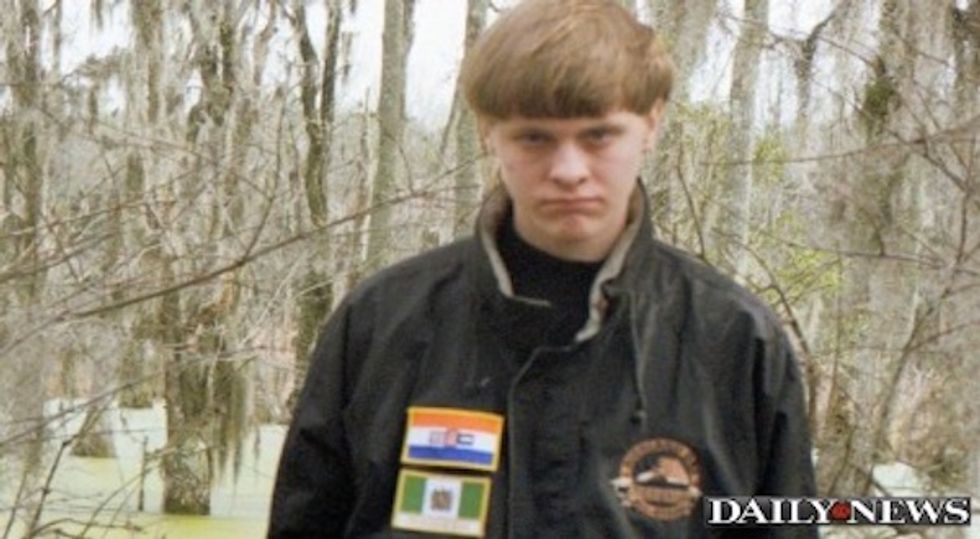 Image source: New York Daily News
As the Washington Post points out, "It's unclear, of course, if the pistol Roof received for his birthday is the same semiautomatic handgun that police say was used in the Charleston church shooting."
It's possible that Roof could have used a firearm that he owned or purchased before he was charged with the felony in the heinous crime.
---