Update 10:05 a.m. ET: Formal charges were brought against 21-year-old Dylann Roof Friday. He faces nine counts of murder, one for each of the victims in the Charleston church where he allegedly opened fire Wednesday night, and another charge for illegal possession of a weapon.
CHARLESTON, S.C. (@AP) - Police: Church shooting suspect charged with 9 counts of murder, 1 weapon possession charge.

— TheBlazeNOW (@TheBlazeNOW) June 19, 2015
Original story follows.
—
The 21-year-old man accused of shooting and killing nine people in a historic black church in Charleston, South Carolina, Wednesday night has confessed, sources told CNN.
CNN reported law enforcement officials said Friday that Dylann Roof confessed to the shootings at a meeting at Emanuel African Methodist Episcopal Church and that his actions were racially motivated:
One of the officials said that Roof, who is white, told investigators that he wanted to start a race war.
NBC also reported that Roof confessed as well, but one of its sources said he "almost didn't go through with it because everyone was so nice to him."
Roof was arrested Thursday after an overnight manhunt with people helping to identify him to police based on surveillance images. Roof waived extradition and was back in Charleston on Thursday night, authorities said, with a bond hearing pending.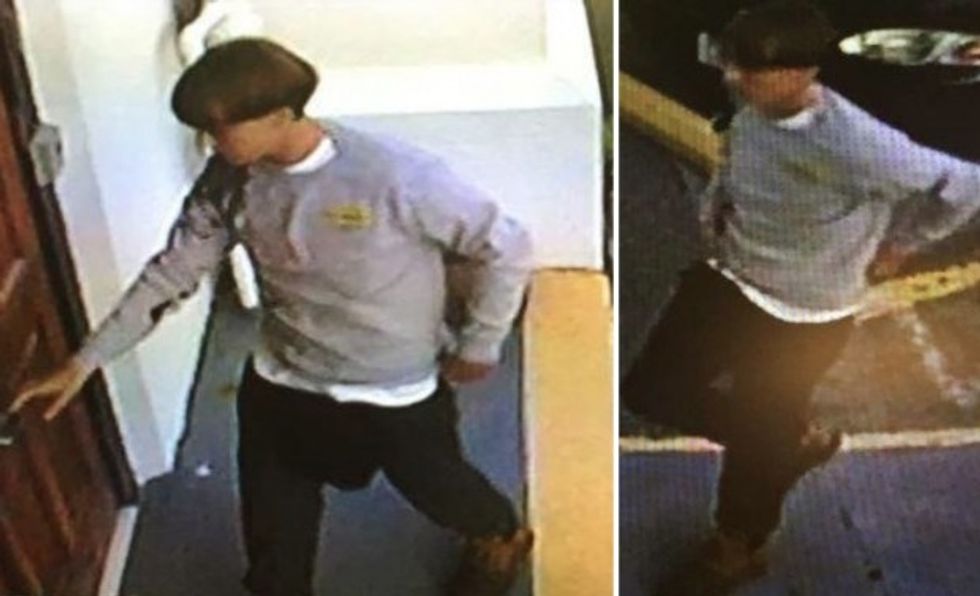 Police sought this man, later identified as Dylann Roof who is believed to have shot and killed nine people attending a church meeting in Charleston, South Carolina. (Image source: Charleston Police Department)
South Carolina Gov. Nikki Haley said Friday she believed Roof should face the death penalty.
Speaking Friday morning on NBC's "Today" show, Haley said "we will absolutely will want him to have the death penalty."
Joey Meek, a former friend of Roof who recently reconnected with him, said Roof had told him he used birthday money from his parents to buy a .45-caliber Glock pistol and that he had "a plan." He didn't say what the plan was, but Meek said it scared him enough that he took the gun out of Roof's car and hid it in his house until the next day.
In this same conversation, Meek recalled Roof saying he thought "blacks were taking over the world" and that "someone needed to do something about it for the white race."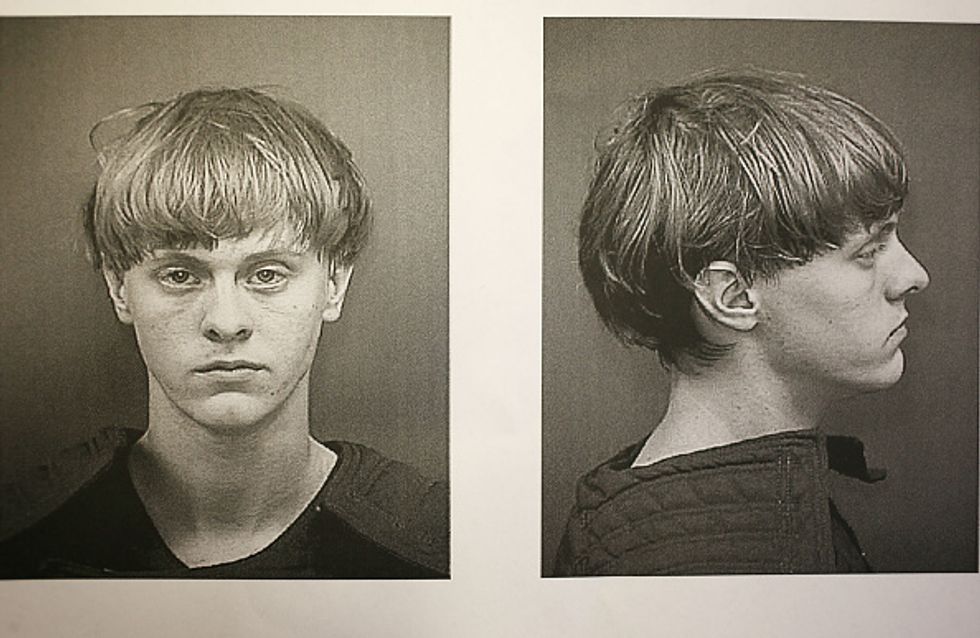 In this handout photo provided by the Charleston County Sheriff's Office Detention Center, Dylann Storm Roof is seen in his booking photo after he was apprehended as the main suspect in the mass shooting at the Emanuel African Methodist Episcopal Church that killed nine people on June 18, 2015 in Charleston, South Carolina. (Charleston County Sheriff's Office via Getty Images)
Victims in Wednesday's shooting included the church's lead pastor state Sen. Clementa Pinckney, 41; Cynthia Hurd, 54; Tywanza Sanders, 26; Myra Thompson, 59; Ethel Lance, 70; Susie Jackson, 87; and the reverends DePayne Middleton Doctor, 49; Sharonda Singleton, 45; and Daniel Simmons Sr., 74.
"Of all cities, in Charleston, to have a horrible hateful person go into the church and kill people there to pray and worship with each other is something that is beyond any comprehension and is not explained," said Mayor Joseph P. Riley Jr. "We are going to put our arms around that church and that church family."
—
The Associated Press contributed to this report. This story has been updated to correct a typo.