On Thursday, former President George W. Bush was named "Father of the Year" at the 74th annual Father of the Year Awards. The ceremony was witnessed by a sold-out crowd at the New York Hilton and raised a reported $1.3 million to support the charity work done in America by Save The Children.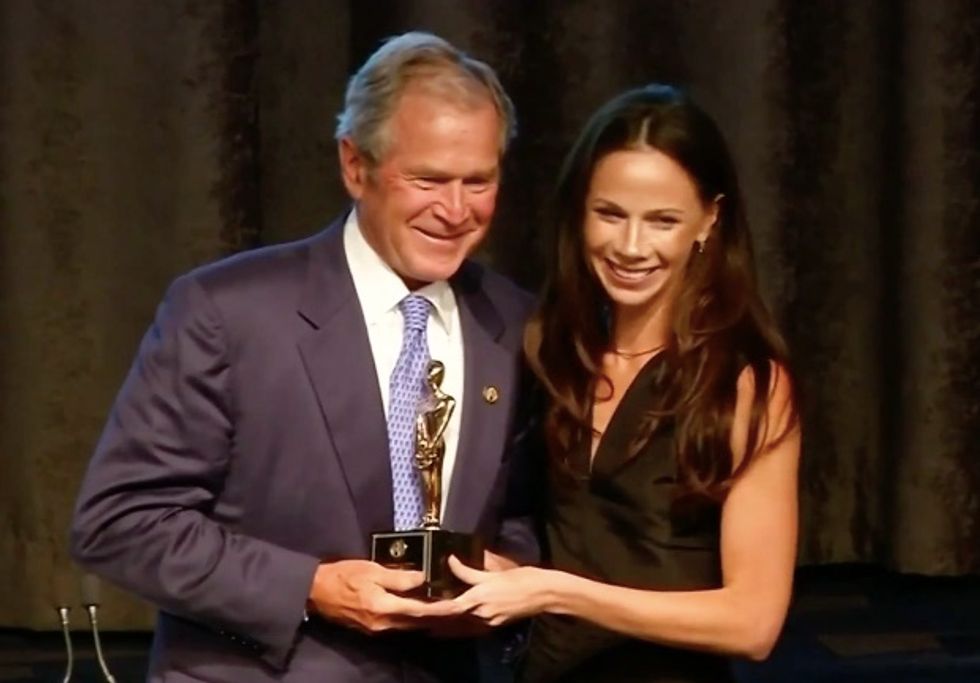 Image source: YouTube
In his remarks to the crowd, Bush paid tribute to his own father, former President George H.W. Bush, and also explained how the birth of his twin daughters Barbara and Jenna triggered his sobriety.
"I don't think I would have quit drinking had it not been for being a dad. You see, what happened to me, alcohol was becoming a love. And it was beginning to crowd out my affections for the most important love, if you're a dad, and that's loving your little girls."
Watch highlights from Bush's speech:
__
Follow Mike Opelka (@Stuntbrain) on Twitter.