As dozens of people bobbed in inner tubes in a packed wave pool, a lifeguard suddenly sprang into action.
A few seconds into the video, posted to YouTube by LifeGuard Rescue, a young child appears to fall out of his inner tube and flail in the water. The lifeguard immediately jumped into the pool and swam towards the child -- eventually pulling him to the side of the pool.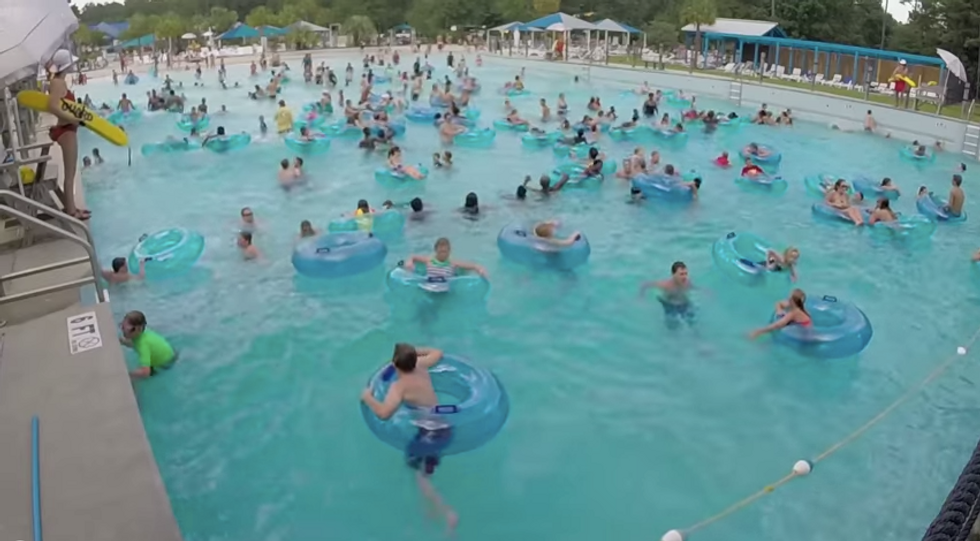 (Image source: YouTube)
According to the CDC, approximately 10 people day every day from unintentional drowning. Of those, two are children younger than 14.
It seems the lifeguard was the only person to spot the child. Watch the video below to see if you can spot him.
[H/T: Time]