WASHINGTON — The conservative movement can "create more liberty" by shifting its focus more heavily to state legislatures, said Grover Norquist, president of Americans for Tax Reform.
"States are where you change the world," Norquist told TheBlaze in an interview. "Devoting resources to national elections is fine. You might win another five or 10 House seats. It won't change things fundamentally."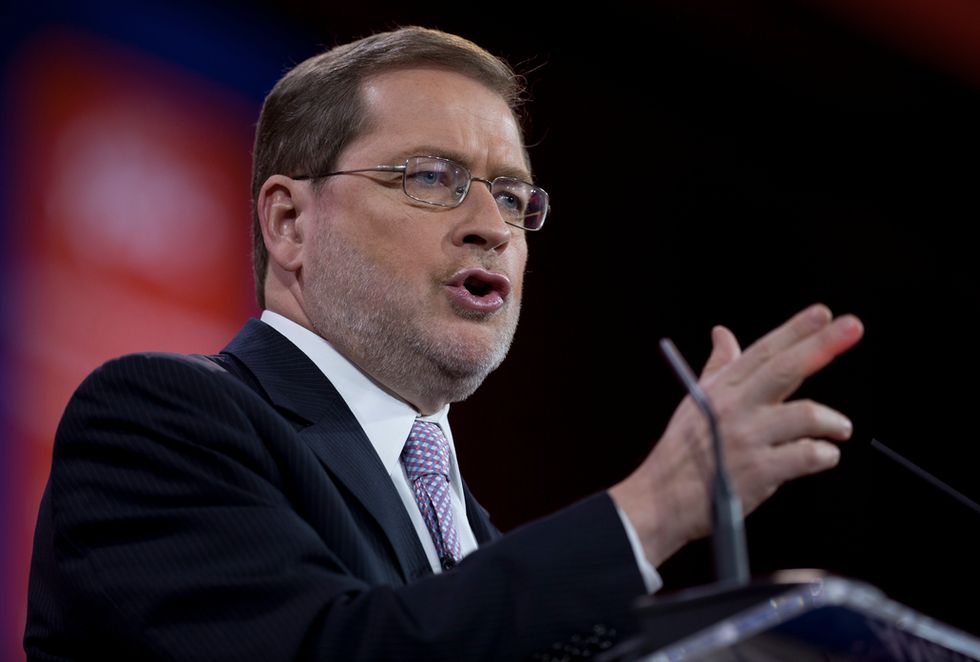 (AP Photo/Carolyn Kaster)
Nationally, Republican motivations for statehouse victories are often narrowed to the topic of reapportionment for congressional seats. Norquist takes a broader view in terms of "establishing an enduring center-right coalition" for the United States.
Republicans control the governor's office and state legislatures in 24 states. Just seven states have Democrats in control of each branch. This presents a big opportunity, said Norquist, a longtime political activist.
Just as Democrats have sought to maintain power among voters by keeping them reliant on government programs, Republicans should utilize a way to give voters a direct stake in election outcomes -- more freedom -- Norquist said.
"There are 12 million people with concealed carry permits. There are 10 million families that homeschool their children every year," Norquist said. "Concealed carry permit holders and home school parents know that Democrats want to interfere with their lives. We have the opportunity to create more liberty at the state level."
Most of the Republican presidential candidates have signed the Americans for Tax Reform pledge not to increase taxes.
While talking about state Republican successes, he mentioned Wisconsin Gov. Scott Walker who pushed reforms to stop mandatory union dues in his state.
"That's an average of $1,000 per year for employees," Norquist said.
He said Wisconins know what it means personally if a Democrat is elected to reverse that. Meanwhile, ending the mandatory dues takes about $100 million away from unions that support Democrats.
Follow Fred Lucas (@FredLucasWH) on Twitter