The Associated Press addressed its photographs depicting Republican presidential candidate Ted Cruz with a gun pointed at his head that roiled Twitter users Sunday night, saying they were not meant to portray Cruz "in a negative light."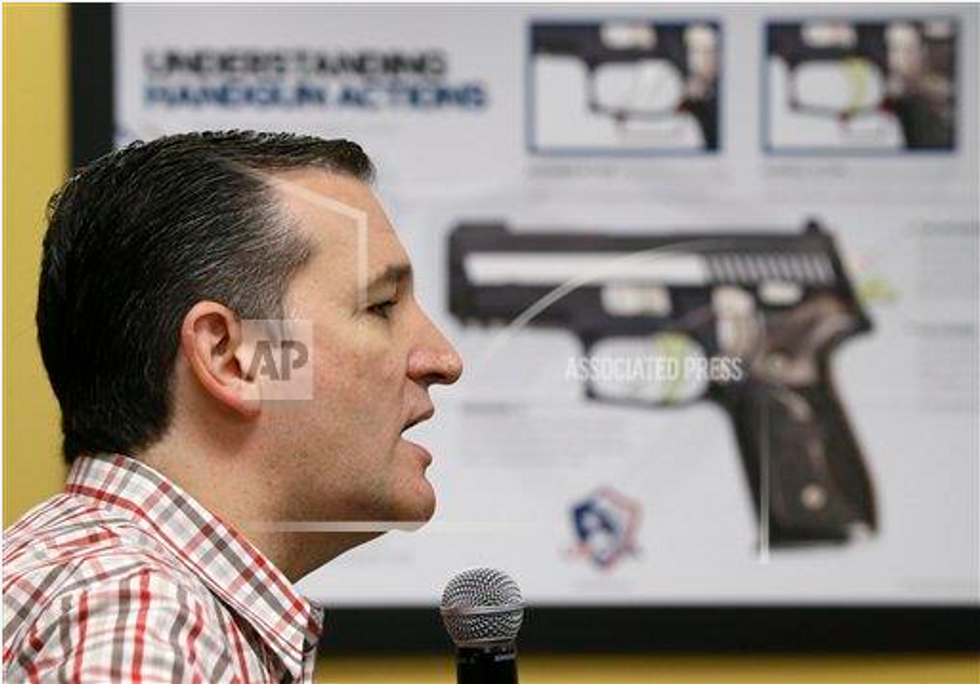 Image source: apimages.com
AP media relations director Paul Colford issued a matter-of-fact statement about the photos Sunday night, offering no apology for them and just stating that the images of guns on the wall made it appear they were aiming at the Texas senator.
"Presidential candidate Ted Cruz was shown in a series of 14 photos taken by an Associated Press photographer at a 'Celebrate the 2nd Amendment' event Saturday afternoon, held at a shooting range in Johnston, Iowa," AP spokesman Paul Colford said in a statement late Sunday. "Five of the photos published by AP included images of guns seen on a wall in the background so that it appeared a pistol was pointed at Sen. Cruz's head. The images were not intended to portray Sen. Cruz in a negative light."
Brietbart and others complained online that a similar image of a Democratic candidate would never run.