Mark Halperin, Bloomberg Politics managing editor, apologized to his "Republican sources" on the air Monday, saying he took the White House at its word when officials claimed Jonathan Gruber played only a minor role in the crafting of Obamacare. His apology came on the heels of the release of newly uncovered emails that show Gruber's influence on the law was much greater than the White House admitted.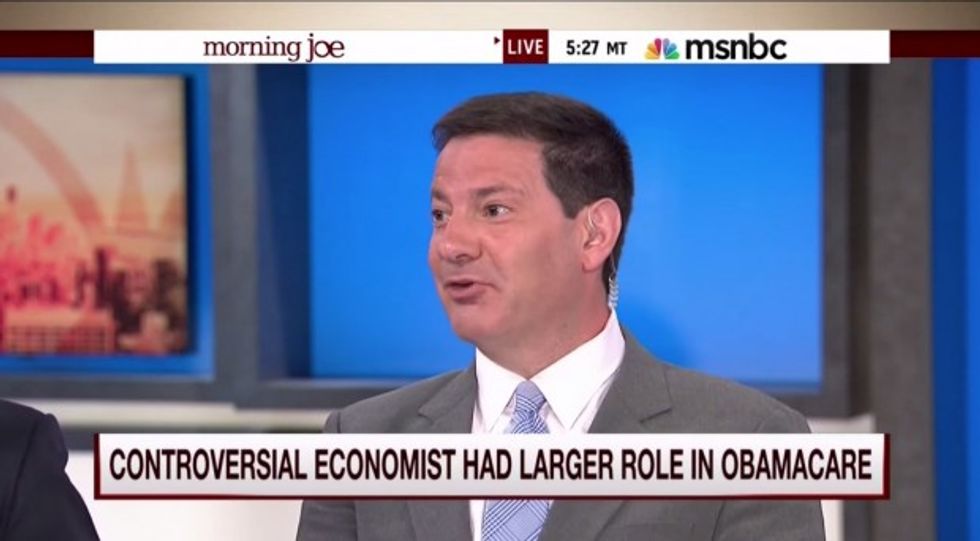 MSNBC
"I owe all my Republican sources an apology because they kept telling me he was hugely involved, and the White House played it down." Halperin said on "Morning Joe" Monday. "They were right. The Republicans were right."
When asked if the White House "lied" about Gruber's role in the creation of Obamacare, Halperin said, "I think they were not fully forthcoming."
Everyone else on the panel refused to say the White House "lied," but co-host Mika Brzezinski did admit it "certainly appears" that officials did not tell the truth.
Watch the segment via MSNBC below:
---