Democratic presidential candidate Hillary Clinton spoke at a Missouri church Tuesday afternoon, addressing the Charleston shooting and commending efforts to remove the Confederate flag.
But, it was Clinton's use of the "all lives matter" phrase that drew controversy online.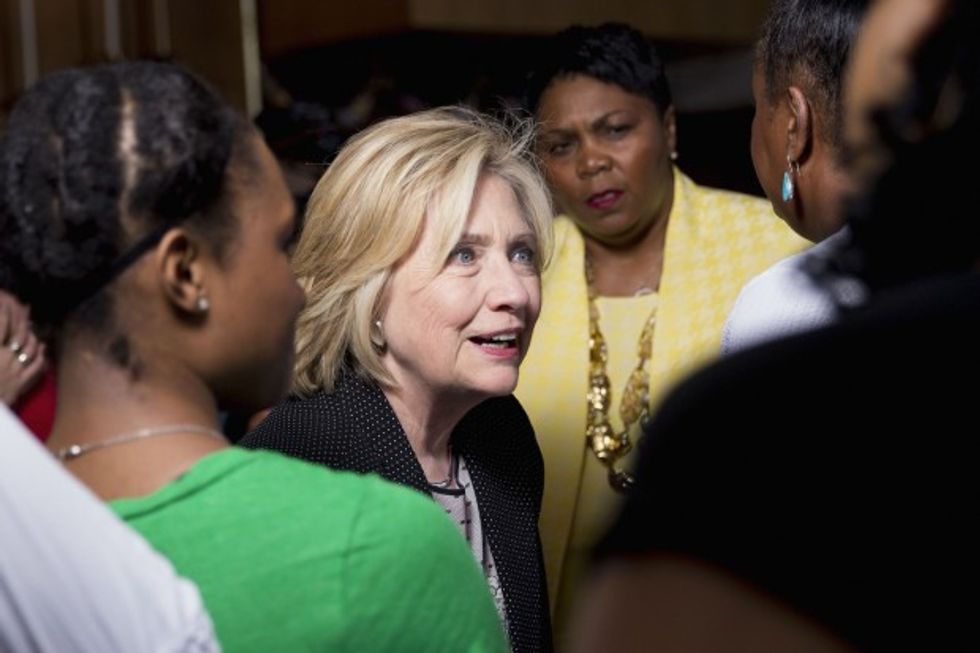 Democratic presidential candidate and former U.S. Secretary of State Hillary Clinton greets supporters on June 23, 2015 at Christ the King United Church of Christ in Florissant, Missouri. (Photo by Whitney Curtis/Getty Images)
"Black lives matter" activists quickly pounced on the Democratic contender's use of the remark, with some even saying she had lost their vote.
To say "All Lives Matter" in a black church less than a week after Charleston is, I have to say, pretty violent and despicable

— [kie.ran] (@[kie.ran]) 1435091837.0
Hillary Clinton said All Lives Matter. bye.

— provider (@provider) 1435091223.0
(H/T: Twitchy)
—
Follow Oliver Darcy (@oliverdarcy) on Twitter