In some ways, Verda Byrd has a similar story to that of former NAACP Spokane, Washington, chapter president Rachel Dolezal. But one key element sets them very much apart.
"[Dolezal] lied about her race. I didn't lie about my race because I didn't know," Byrd, who now lives in San Antonio, told KHOU-TV.
For 70 years, Byrd thought she was black. She was raised by black parents in Kansas after being adopted at a young age. She had always considered herself to be, for all intents and purposes, black.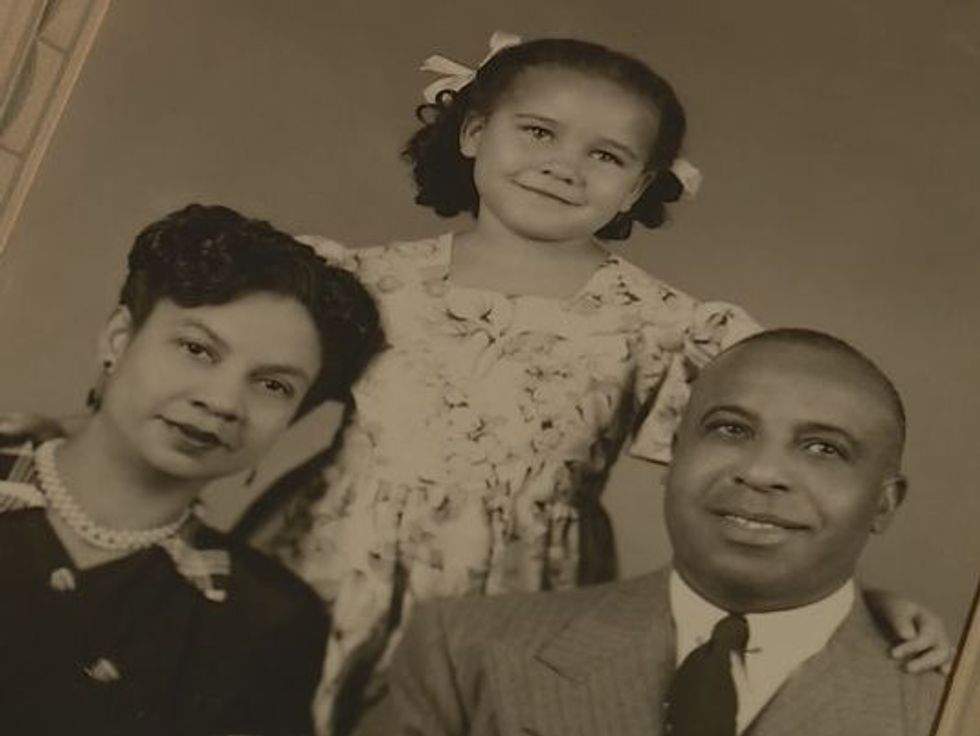 Verda Byrd is seen with her adoptive parents, Ray and Edwinna Wagner. (Image source: KHOU-TV)
Then Byrd made a shocking discovery that changed her life forever.
Byrd began searching for her biological family in 2013 after the loss of her adoptive mother, Edwinna Wagner. It was then that Byrd found out she had been living as someone else for decades.
Byrd's birth name was Jeanette Beagle and her biological parents were Earl and Daisy Beagle, both of whom were white. But Byrd never knew her true race because her adoptive parents never told her and she was too young to remember her biological parents or her four biological siblings.
"My adoptive mother, Edwinna Wagner, never told me that she had adopted a white baby," Byrd said. "She took it to her grave that she had a white daughter."
Byrd was born to Earl and Daisy Beagle in September 1942. After Earl Beagle walked out on his family, Daisy Beagle was left to raise the five children on her own. But after Daisy Beagle fell 30 feet to the ground in a trolley accident, she was in no condition to care for her children so they were put into state custody in Missouri.
From there, she was adopted by Ray and Edwinna Wagner, a wealthy black family in Newton, Kansas. She lived as an only child and grew up "living the black experience," KHOU-TV reported. All the while, she had no idea she was really white.
"It was unbelievable," said Byrd of the time she found out about her caucasian heritage.
Byrd has now been married twice and even has a daughter of her own. But she refuses to accept the identity that was kept from her for so long.
"Jeanette Beagle does not fit Verda Byrd. Jeanette Beagle does not have an education. Jeanette Beagle has no social security money because she does not work. She never went to kindergarten," Byrd said.
After finding out two years ago, Byrd said she was later able to connect with her biological siblings. Her mother had a total of 10 children. Byrd said she doesn't discuss race with her brothers and sisters.
(H/T: KHOU-TV)
–
Follow Jon Street (@JonStreet) on Twittter