Freddie Gray, the man who died earlier this year while in custody of Baltimore police, suffered a single "high-energy injury," according to a leaked autopsy report obtained by the Baltimore Sun.
Gray's mysterious death in police custody ignited riots in Baltimore and protests around the nation in late April. Protesters suspect his death was the result of police abuse and authorities filed criminal charges against six Baltimore officers, including a second-degree murder charge against one.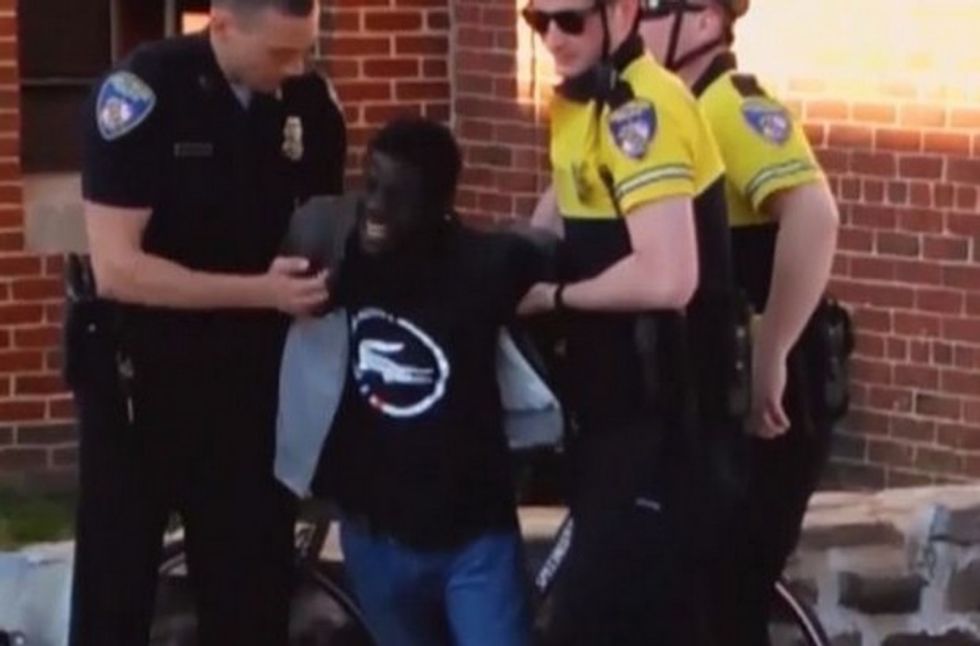 Image via WUSA-TV
According to the leaked autopsy report, the injury suffered by Gray was most likely caused when the van police were transporting him in suddenly decelerated, the Baltimore Sun reported.
Gray was not belted in the van, only shackled by officers and thus "at risk for an unsupported fall during acceleration or deceleration of the van," the report said.
WJLA-TV had previously reported that sources said Gray suffered a "catastrophic injury" when he slammed into the back of the police transport van.
Friends of the officers involved have previously defended their colleagues. One friend told Fox News last month that he did not think the officer who drove Gray was responsible for his death.
"I've known him for quite some time now," the person said. "He will give you the shirt off his back … It's a little disheartening that he's just being thrown under the bus right now."
—
Follow Oliver Darcy (@oliverdarcy) on Twitter