NEW YORK (AP) -- New York City's landmarks commission has voted to grant official status to the Stonewall Inn, the Greenwich (GREN'-ich) Village bar where resistance to a police raid sparked the modern gay rights movement.
The unanimous vote Tuesday marks the first time a site has been designated as a landmark in the city because of its significance to LGBT history.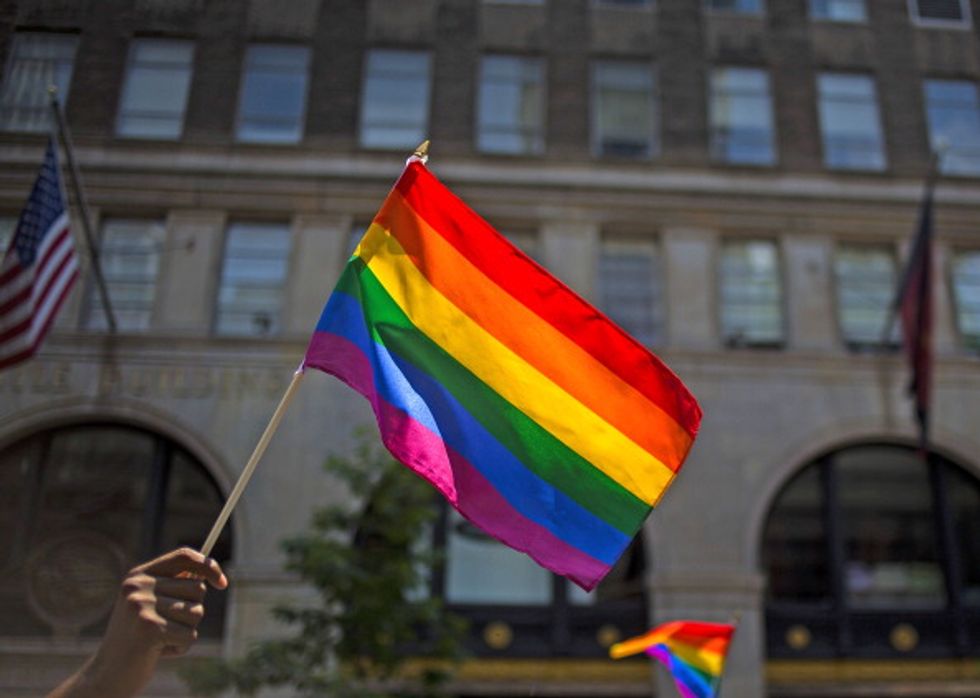 Marchers walk down Fifth Avenue during the 2014 Gay Pride March on June 29, 2014 in New York City. (Photo by Eric Thayer/Getty Images)
Patrons fought back against a police raid on the Stonewall Inn on June 28, 1969.
The uprising is commemorated in gay pride events every year in New York and around the world.
Perfect timing for #Pride2015: The #Stonewall Inn has officially been declared an NYC landmark! pic.twitter.com/3SR0Yl9vby

— Chirlane McCray (@Chirlane) June 23, 2015
The commission's chairwoman, Meenakshi Srinivasan (mee-NAHK'-shee shree-neeh-VAH'-suhn), says the Stonewall events were a turning point in the LGBT rights movement and in the nation's history.