President Barack Obama will issue an executive order Wednesday asserting that families of those being held by terrorists will not be prosecuted for paying ransom to try to get them back.
The New York Times reported that the Justice Department "does not intend to add to the families' pain in such cases by suggesting they could face criminal prosecution," according to an unnamed official.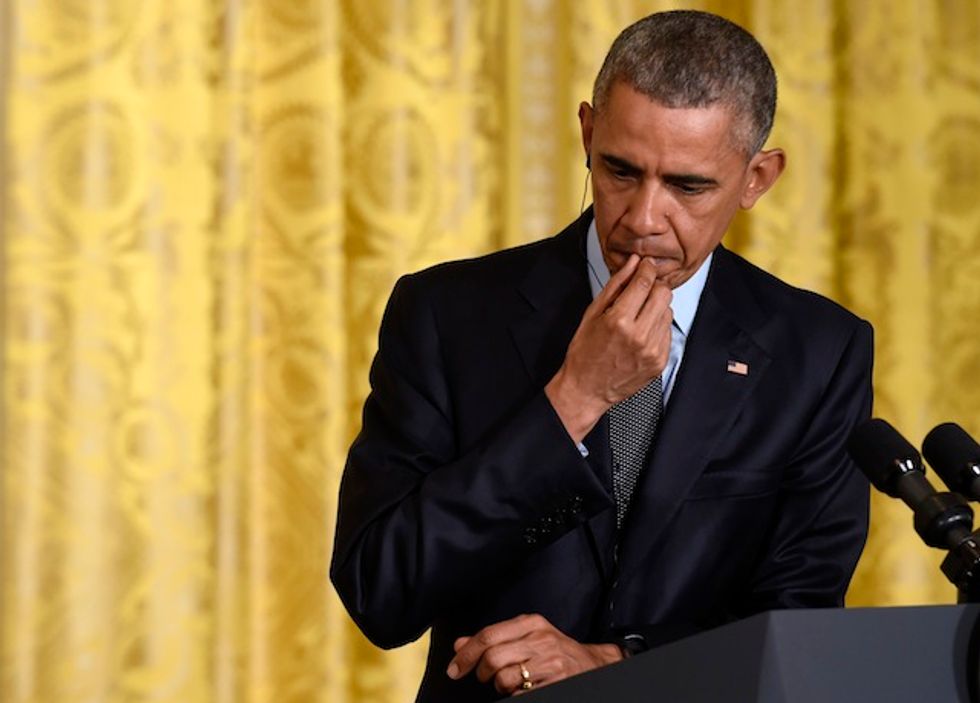 (AP Photo/Susan Walsh)
The forthcoming change comes after several months of the White House defending the longstanding policy, even as the number of Americans brutally executed by the Islamic State group began to mount. White House press secretary Josh Earnest frequently explained that such payments provide additional financial resources to terrorist groups to carry out violence.
Yet despite the seemingly ironclad policy, word of some behind-the-scenes maneuvering between the U.S. government and hostage-takers has emerged. After a report earlier this year that the FBI had actually helped facilitate a ransom payment from Warren Weinstein's family to Al Qaeda to try to win his release, the White House acknowledged some wiggle room, saying that "speaking generally, helping with a ransom payment … is not tantamount to paying a ransom."
Obama will issue a presidential directive and an executive order regarding prosecutions, while clarifying that the United States is keeping the prohibition against concessions to hostage-takers. The government will nevertheless assist families in communicating with terrorist captors to secure the return of a family member.
Obama will also establish a White House committee to review hostage policy and appoint a special envoy at the State Department to lead hostage negotiations. He will further appoint an "issue manager" in the intelligence community to coordinated hostage-related intelligence, including the possibility of sharing certain classified information with families of captives or or declassifying the information, the Times reported.
Among those who said she faced warnings of prosecutions is Diane Foley, the mother of James Foley, the first American journalist who was beheaded by the Islamic State.