Fox News is not renewing its contract with former Alaska Gov. Sarah Palin, Politico's Playbook reported Wednesday morning.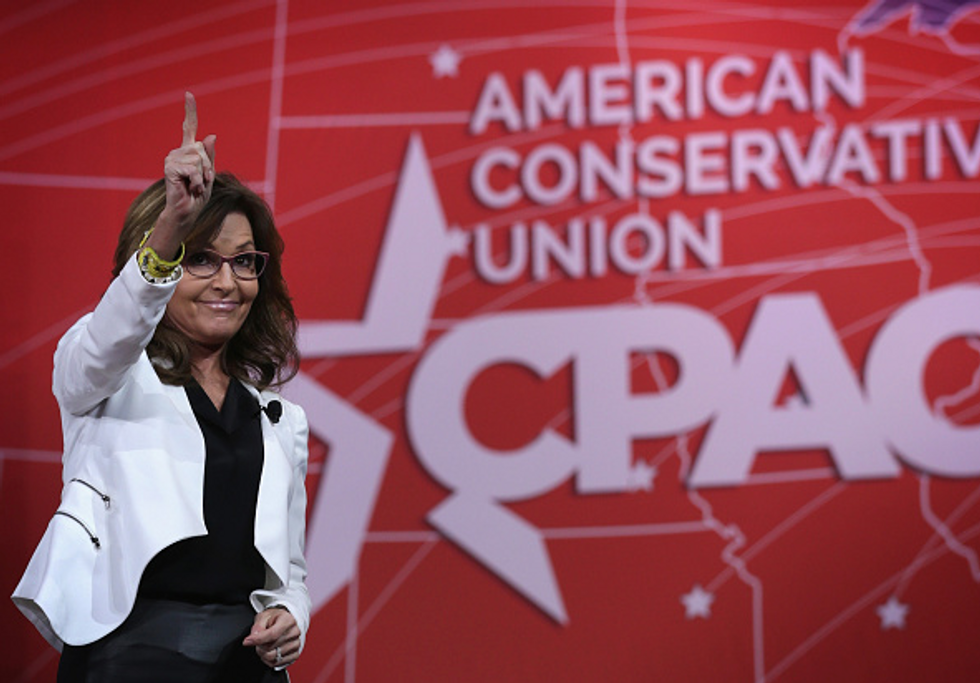 Former Alaska Gov. Sarah Palin addresses the Conservative Political Action Conference, Feb. 26, 2015 in National Harbor, Md. (Photo by Alex Wong/Getty Images)
A Fox spokesperson confirmed Politico's report, which said the network parted amicably with the 2008 Republican vice presidential nominee on June 1. Palin first signed as a contributor to the network in 2010.
Fox and Palin initially parted ways in 2013 when her contract wasn't renewed. She rejoined less than five months later.
According to Politico, Palin will still appear on Fox and Fox Business Network as a guest, as well as on other networks.