A surfer in Sydney knew just what to do when he spotted something that every beachgoer dreads.
In a video uploaded to YouTube on Tuesday, a surfer in the waters off Australia's Manly beach saw a great white shark, his GoPro camera recording the heart-pounding encounter the entire time.
In the video, the surfer suddenly stops paddling and sits in the water for a few moments. That's when he slips the GoPro into the water to show the deadly ocean creature.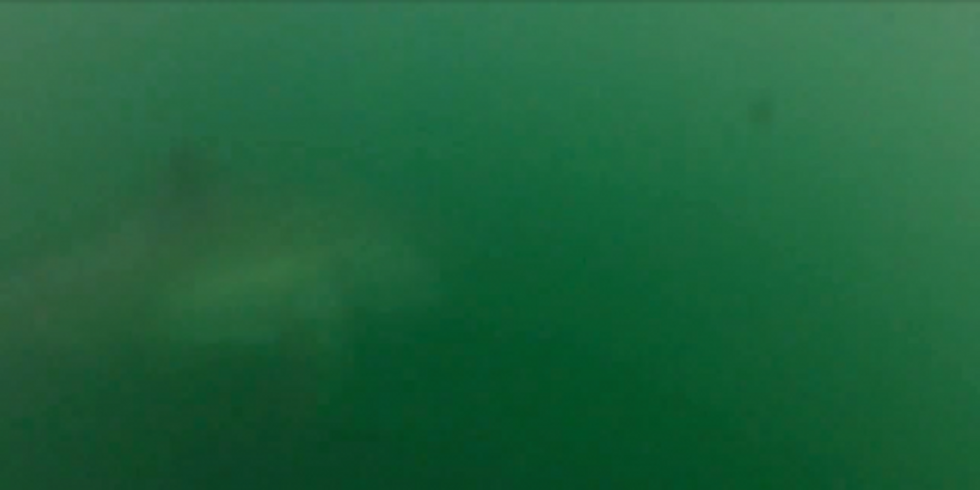 Image source: YouTube
The surfer remains remarkably calm without losing sight of the great white as he begins to paddle again. Moments later, the GoPro camera shows the shark swimming away, perhaps still in search of its next meal.
The surfer's actions are a perfect example of what to do if you ever encounter a shark. The video description states that when sharks come into contact with humans, they rarely attack. It's best to remain calm and always watch what the animal is doing and where it's going, even as you plot a way back to safety.
See the heart-throbbing encounter that could have ended much differently:
The video was published just days after two teenagers were attacked by a great white shark off the North Carolina coast. Both victims survived, but the girl lost part of her arm and may require a leg amputation, and the 16-year-old boy lost an arm.
—
Follow Jon Street (@JonStreet) on Twitter