A crowd of around 200 people, including many children, had gathered for the annual lighting of a bonfire at the Spanish city of Pasaia's summer solstice celebration.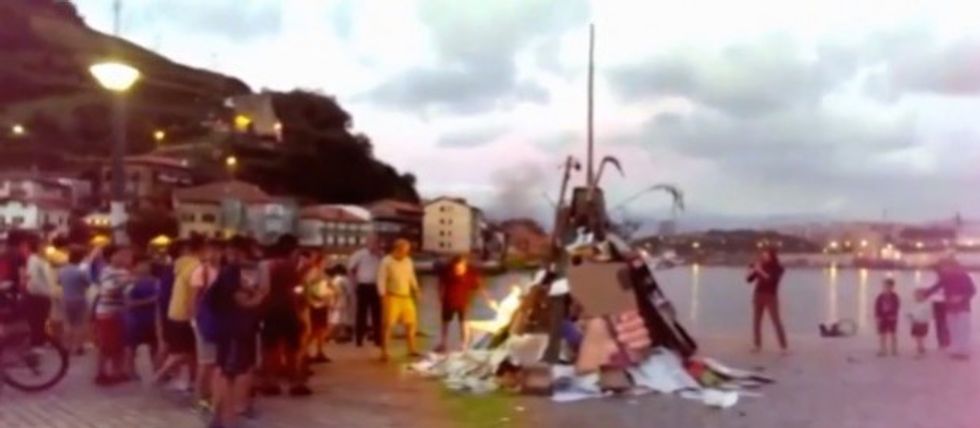 Image source: YouTube
Seconds after a man touched a torch to the large pile of wood to ignite the bonfire, it exploded; sending flaming chunks of wood everywhere. The crowd screamed in horror and scrambled to get away.
The explosion killed no one, and the children in the crowd escaped without being injured. However, twelve people have been treated for burns and one man reportedly was struck by a piece of wood thrown by the explosion.
Investigators confirmed what many expected: too much accelerant on the bonfire is the likely cause of the explosion.
Watch raw video showing the moment the bonfire blows up, from a couple of different angles:
__
Follow Mike Opelka (@Stuntbrain) on Twitter.