The city council in Jacksonville, Florida, is considering a bill that would make it a violation of city code for residents to back their vehicles into their driveways if their license plates cannot be seen from the street.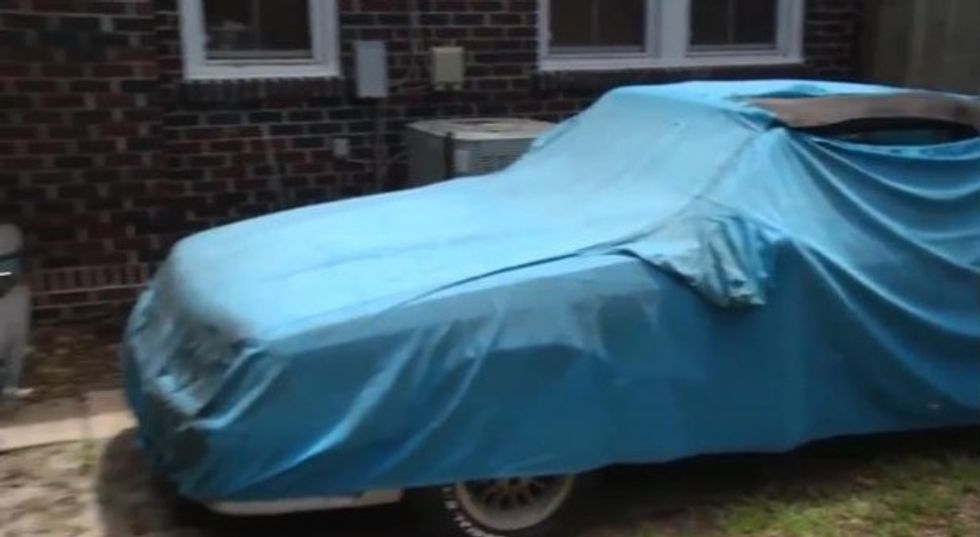 Image source: WJXT-TV
According to the text of the bill, the new proposed ordinance would prohibit the "improper storage of vehicles" to reduce the "visual blight" of neighborhoods. It is also aimed to regulate "potentially hazardous conditions" on private property.
Supporters say the ordinance is needed in order for officers to issue citations for abandoned vehicles, the Florida Times-Union reported.
Currently, if a vehicle doesn't have a license plate or has a license plate that has expired, police don't necessarily know it if the owner has parked the vehicle with the tag facing away from the street. And because the vehicles are on private property, officers are limited to what they can see from the street.
The bill, filed by city councilman Warren Jones, states that if a vehicle's tag isn't visible from the street, the owner must legibly display the tag number using characters "not less than two inches in height" so that it can be seen from the street.
In addition, motorists who choose to cover their vehicles would have to either keep their tag number visible or post the information in a place that is visible.
"We have been trying to find a way to address this problem because it's a blight on the community and it's driving down property values and it's very unsightly," Jones told WJXT.
The bill is being driven to reduce the number of abandoned vehicles but it would also restrict residents from storing "materials, equipment, furnishings, furniture, appliances, construction materials or any other items which are not designed to be used outdoors."
The proposal has drawn criticism from some residents.
"I think it's ridiculous," Dave Bryant said. The main reason I do it is people parallel park on the side of the street, so if you are backing out, you can't see traffic coming."
Kristyn Irwin has the same concern as Bryant.
"I can see where it could make it easier to find something if you needed to locate a vehicle for whatever reason, but I really like being able to park like that and not having to worry about backing into someone on the street," Irwin told WJXT.
So far, two city council committees have approved the bill. It will likely be voted on by the entire council later this summer. The Jacksonville mayor's office did not immediately respond to a request for comment from TheBlaze.
If the ordinance is passed, homeowners who do not comply could face fines of up to $50.
video platformvideo managementvideo solutionsvideo player
Read the full text of the bill:
(H/T: Florida Times-Union)
–
Follow Jon Street (@JonStreet) on Twitter