Wisconsin Gov. Scott Walker is not yet a declared candidate for the 2016 Republican presidential nomination, but he came out stronger than any of his rivals after the Supreme Court's same-sex marriage ruling, with a call for a constitutional amendment to allow the states to define marriage for themselves.
"I believe this Supreme Court decision is a grave mistake," Walker said in a statement Friday. "Five unelected judges have taken it upon themselves to redefine the institution of marriage, an institution that the author of this decision acknowledges 'has been with us for millennia.'"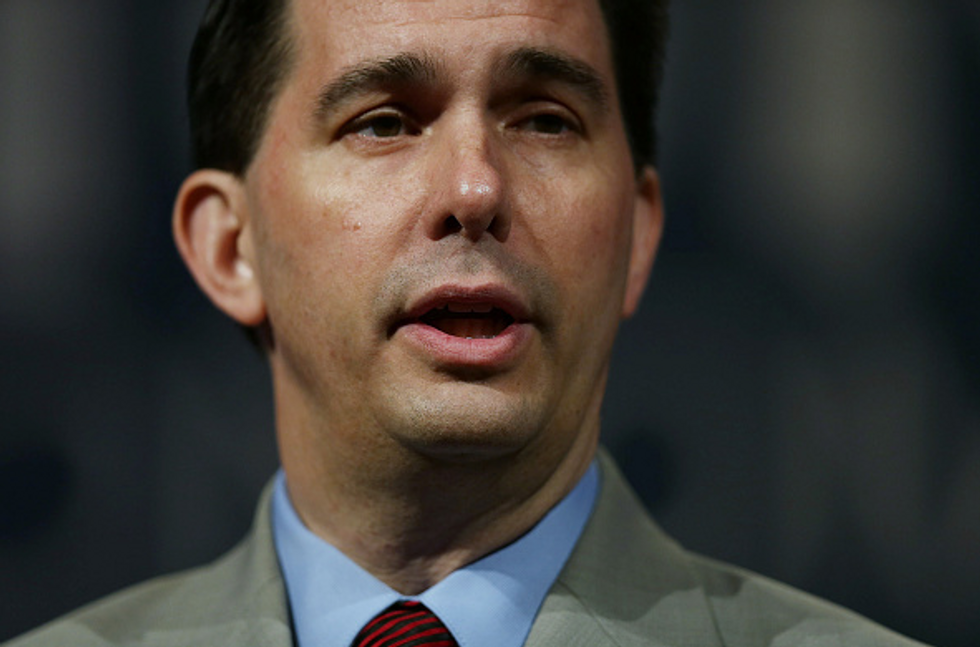 Joe Raedle/Getty Images
He said the states are the only place for such decisions to be made, and that as a result of Friday's decision, "the only alternative left for the American people is to support an amendment to the U.S. Constitution to reaffirm the ability of the states to continue to define marriage."
"Recognizing that our founders made our Constitution difficult to amend, I am reminded that it was first amended to protect our 'first freedom' — the free exercise of religion. The First Amendment does not simply protect a narrow 'right to worship,' but provides broad protection to individuals and institutions to worship and act in accordance with their religious beliefs," Walker said. "In fact, the Wisconsin constitution explicitly protects the rights of conscience of our citizens. I can assure all Wisconsinites concerned about the impact of today's decision that your conscience rights will be protected, and the government will not coerce you to act against your religious beliefs."
He went on to call on President Barack Obama and all the nation's governors to join him in "reassuring millions of Americans that the government will not force them to participate in activities that violate their deeply held religious beliefs. No one wants to live in a country where the government coerces people to act in opposition to their conscience. We will continue to fight for the freedoms of all Americans."