New Jersey Gov. Chris Christie unveiled a new video Sunday night ahead of his expected formal announcement that he's running for president titled "Telling It Like It Is."
In the clip Christie described being raised by an Irish father and Sicilian mother. "You all know what that means, right?" the outspoken governor said to a laughing crowd seated around him.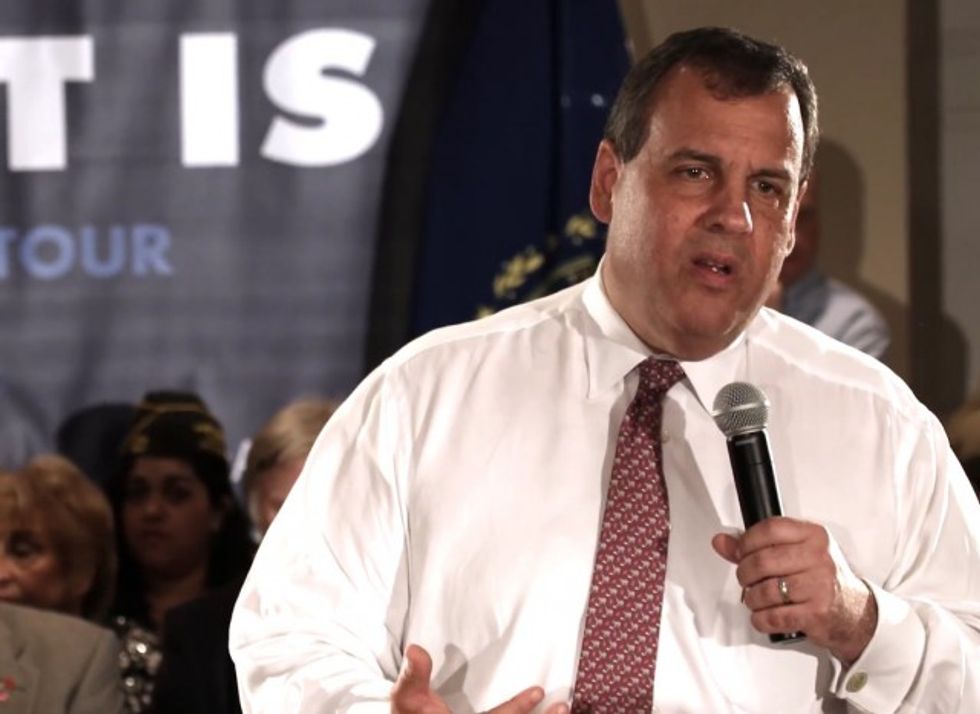 Image source: YouTube
After relating a story about a conversation between him and his mother before she died, Christie then said what he thought she would say to him today.
"I taught you that in a trusting relationship, you don't hold anything back," Christie said. "And if you're gonna run for president of the United States, and you're gonna ask these people for their vote, that is the single most trusting thing they can do as a citizen is to give you their support, so you better tell them exactly what you're thinking and exactly what you're feeling."
—
Follow Dave Urbanski (@DaveVUrbanski) on Twitter