There have been many studies documenting the physical health benefits married couples seem to gain within the context of their union, but what about its affect on couples' waistlines?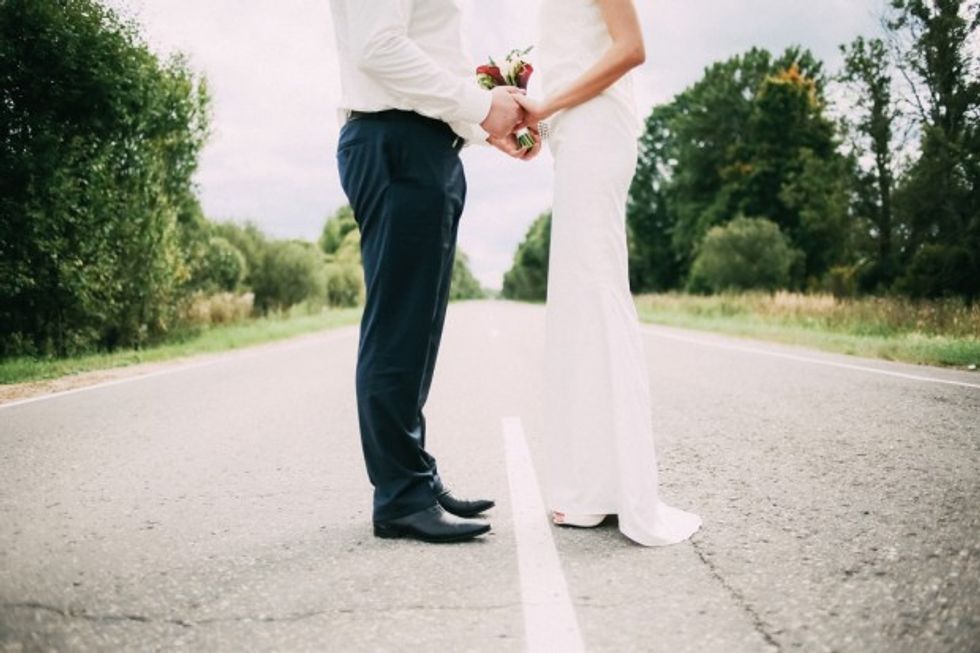 Photo credit: Shutterstock
It's understandable that while singles are seeking a significant other they might workout and watch what they eat in order to appear more attractive. But after marriage when spouses might be less likely to feel the need to dress to impress and other things in life become more of a priority, does body weight, which can result in other health issues, increase?
A team of researchers studied the body mass index of more than 10,000 people from Austria, France, Germany, Italy, the Netherlands, Poland, Russia, Spain and the United Kingdom. In all countries BMI was higher for people who were married compared to single but not necessarily by much.
The average BMI of single men in the study was 25.7, while married men was 26.3. Single women measured at 25.1 while married women were 25.6. To put these averages into perspective, the World Health Organization considers anyone with a BMI between 25 and 30 to be overweight.
"Our findings show how social factors can impact health," Ralph Hertwig, director of the Center for Adaptive Rationality at the Max Planck Institute for Human Development in Berlin, said in a statement. "In this case, that the institution of marriage and certain changes in behavior within that context are directly related to nutrition and body weight."
Even though BMIs were lower in single people than married people in the study, the researchers did find that in many cases married couples reported eating healthier, less processed food.
Married men for example were more likely to buy organic food than single men, but they did less sports.
"That indicates that particularly men in long-term relationships are more likely to eat more consciously and, in turn, probably more healthily," Jutta Mata with the University of Basel in Switzerland said. Still, "our findings indicate that couples are not healthier in every respect, as has previously been assumed."
"In conclusion, despite more favorable eating-related cognitions and behaviors, married respondents had a higher BMI than never married respondents, but differences were small," the authors wrote in their study published in the journal Social Science & Medicine. But "the link between marital status and BMI cannot be fully described by one single explanation. Obesity interventions may benefit from considering specific weight-related behaviors in married versus never married individuals."
—
Front page image via Shutterstock.com.