Tim LeBlanc never thought of his daughter as one who could be lured away from her home by a complete stranger. When he discovered that he was wrong, he took matters into his own hands.
LeBlanc, who lives with his preteen daughter in Riverside County, California, said he woke up around 2 a.m. Monday to every parent's nightmare: his daughter had left the house, the screen to one of the windows off and the window left open a few inches.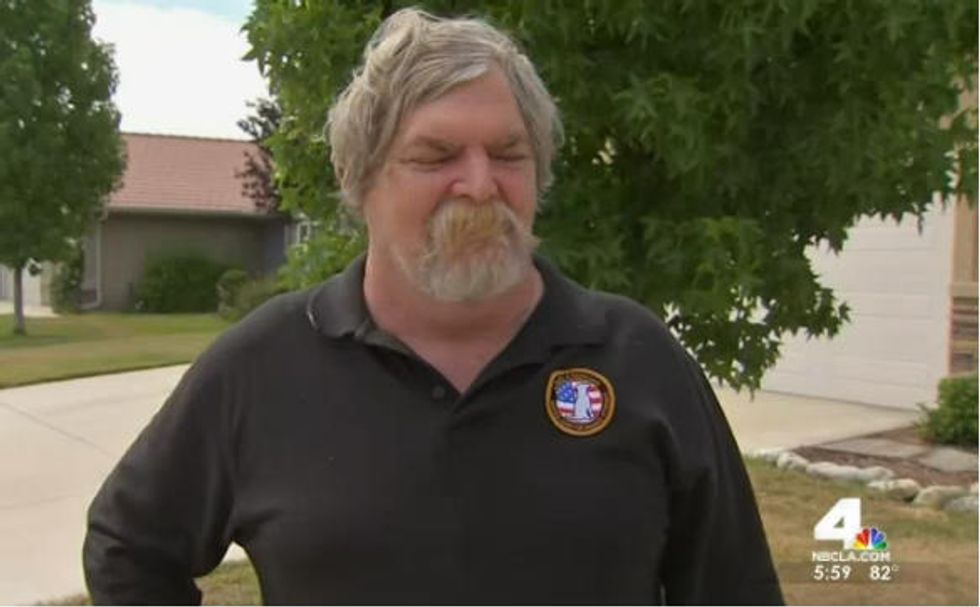 Tim LeBlanc (Image source: KNBC-TV)
"I was scared to death," LeBlanc told KCAL-TV.
That's when the father hopped in his truck with his older son and went around the neighborhood looking for his daughter. They found her not far from their home, in a truck with a man she had met online.
The two used the online messaging service Kik to meet up. LeBlanc said his daughter thought the person she was meeting was a 16-year-old boy, but the father wasn't at all convinced of his age.
"He's lying to me, telling me, 'Oh, I'm 16.' And there was no way. He was obviously a grown man," LeBlanc told KCAL. "He was talking sexually, sending pictures of himself naked."
And the father's instincts were right. It turns out, the man with his daughter was actually 27-year-old Scott Stilwell, of San Diego. Stilwell lured LeBlanc's daughter into his vehicle using a jacket, necklace and a hat, KNBC-TV reported.
LeBlanc said the man was sitting in his vehicle with his arm around her. One door was still open when the father got there, but LeBlanc said the man was "kind of sweeping her in."
"As soon as my daughter saw my truck she must have said something, because as soon as I saw them, she, like, came away and started backing away and he started trying to go the other direction," LeBlanc told KNBC.
LeBlanc knew he had to act, so he went up and knocked the man to the ground, took a photo of him and held him down until police got there.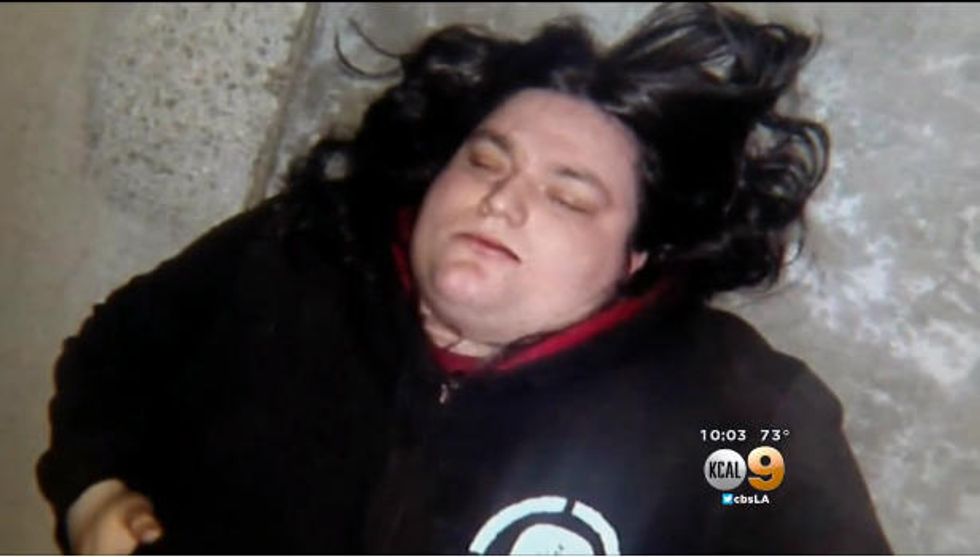 Image source: KCAL-TV
Stilwell was later booked on charges of providing harmful matter to a minor and meeting a minor with the intention of committing a lewd or lascivious act, both of which are felonies.
As of Monday night, Stilwell was still behind bars on $25,000 bail.
Looking back now, LeBlanc said that he had not woke up that night and discovered that his daughter was not home, the situation could have ended much differently.
"What I've gained from my interaction with this guy is I don't think she would've ever came home alive," LeBlanc told KCAL.
LeBlanc acknowledged his daughter bears some blame, pointing out that she wasn't even allowed on social media and that she left home to go and meet Stilwell. She had used their neighbor's open WiFi to connect to the Internet.
But as Opal Singleton, president of Million Kids, an organization whose mission is to educate parents about the dangers of online predators, said situations like this are now "common-place scenarios" in today's Internet age.
(H/T: KXAS-TV)
—
Follow Jon Street (@JonStreet) on Twitter