A California woman went into labor alone on a back road in the Plumas National Forest on the way to her parents home. There she found herself without cellphone service and in a car without gas.
Amber Pangborn gave birth to a baby girl on the side of the road in Oroville, California, on Thursday. Alone with the newborn in the outdoors, she fought back bugs.
"The meat bees came out and were trying to get the placenta," the new mother told KPIX-TV. "I was trying to get them not to sting her and I got stung trying to keep them away from the baby. But they went into the placenta."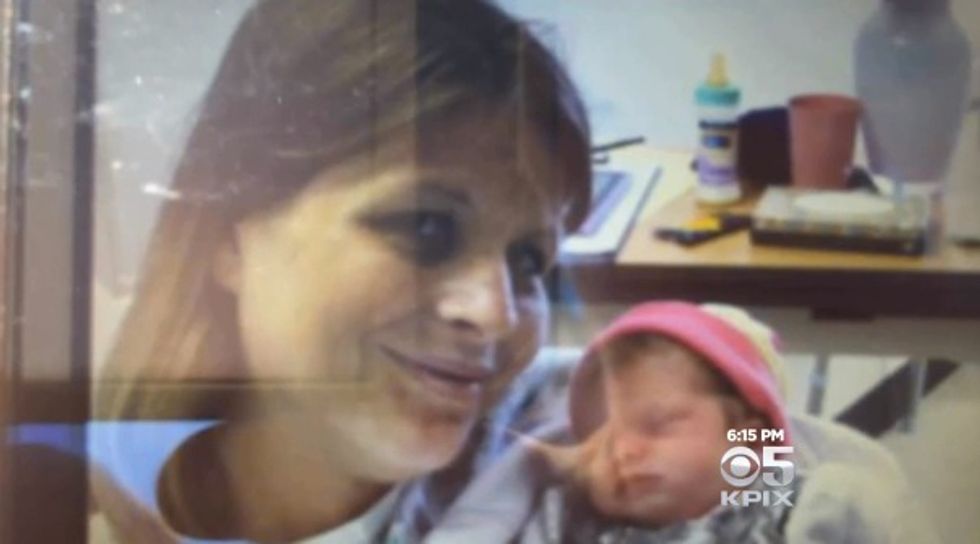 Image source: KPIX-TV
On Saturday, two days after she gave birth, Pangborn managed to start a fire, something she hoped would signal for help. It did, but it also triggered a forest fire.
"The fire just went 'whoosh' and shot up the mountainside," Pangborn recalled to the news station. "And I was looking at Marissa — I named my daughter Marissa — and I was like, 'I think mommy just started a forest fire, honey.'"
A fire helicopter, alerted to the blaze, discovered the mother and infant and transported them to a local hospital.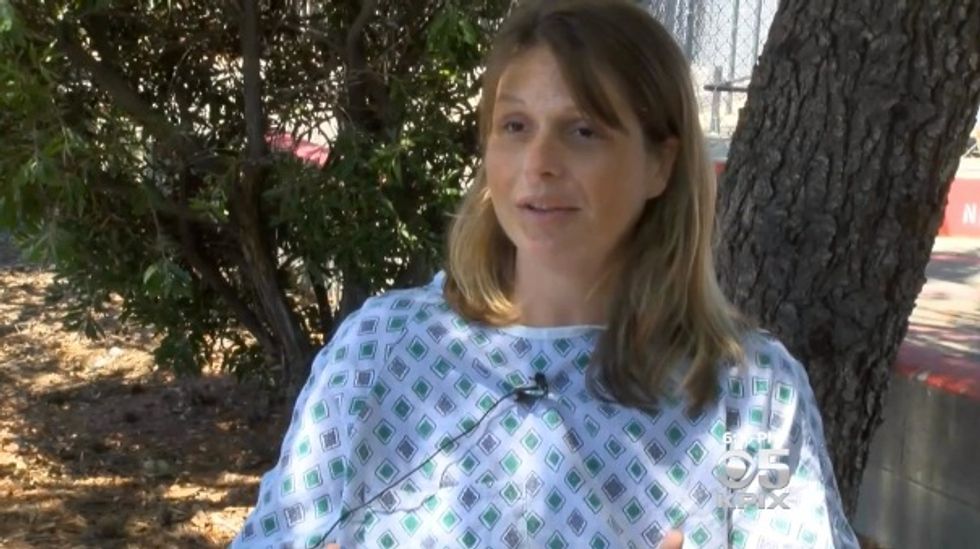 Image source: KPIX-TV
"I was just crying, I thought we were going to die," Pangborn told KPIX, still in her hospital gown. "I was just so glad that someone had seen us and we were going to be OK."
The mother and baby are expected to recover from the ordeal.
Watch the mother talk about the harrowing birth in KPIX's report: