Glenn Beck says it should be a "significant wakeup call" that cars in Europe may no longer have FM and AM radio within several years.
"I recently got a disturbing news report from Norway that in 2017 they're turning off the FM radio band," Beck said in an interview with D CEO released Tuesday. "And Europe has already started—or will be starting—to no longer produce cars with AM radio. That should be a significant wakeup call to the American industry of radio, that radio as we know it is on the verge of profound change."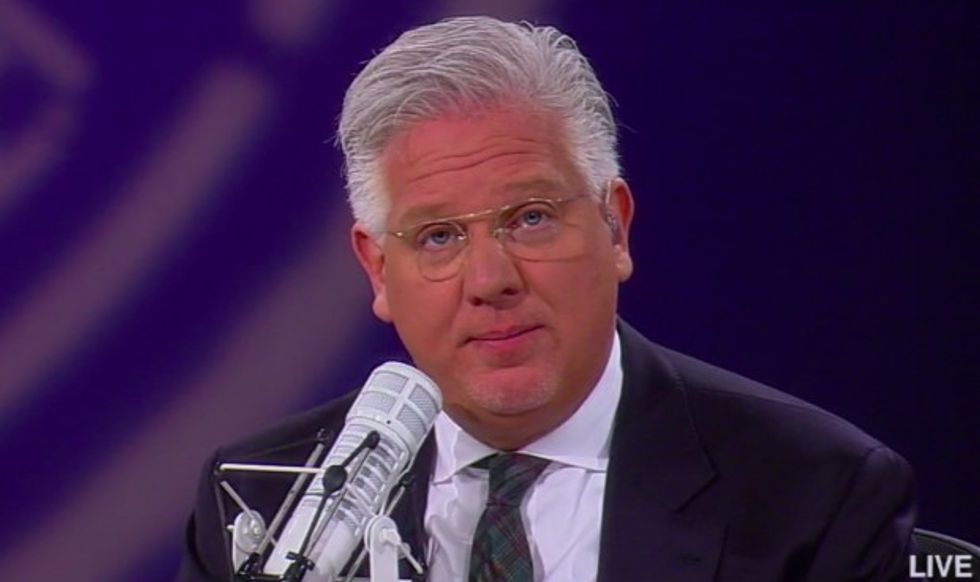 Glenn Beck speaks on his radio program June 8, 2015. (Photo: TheBlaze TV)
Beck said that not only could AM radio be more difficult to find, but with a new generation coming of age that views decision-making differently, "we're looking at pretty much a redo of radio and the talk format."
"We have a dynamic radio business here. But we're about to put the hood up, take the engine out, and try to build something entirely different from the ground up—and this is the trick—without losing the current audience or business that we're doing," Beck continued. "We're going to try to pull off a miracle here. But, somebody's going to do it."
Beck also discussed why he believes his company has been successful since he left Fox News, saying "there is a massively underserved, misunderstood audience in America that resides in the Heartland as much as it does in the inner cities," and that audience is driven by common sense more than they are by politics.
"They're for families, for the bad guys going to jail—whether that's in high finance or Washington or the burglar down the street," Beck concluded. "In the media, that's not even understood anymore. So I think there's a real hunger for, 'Just tell me the truth, without the agenda.'"