The State Department released another batch of Hillary Clinton emails Tuesday night, and one email is raising some eyebrows.
In the message, Clinton advises a longtime aide that she would be visiting "Santa" — in July.
"I'm seeing Santa at 8:30 so won't take off until closer to 9:30. Is that ok?" Clinton asked Huma Abedin in the 2009 email.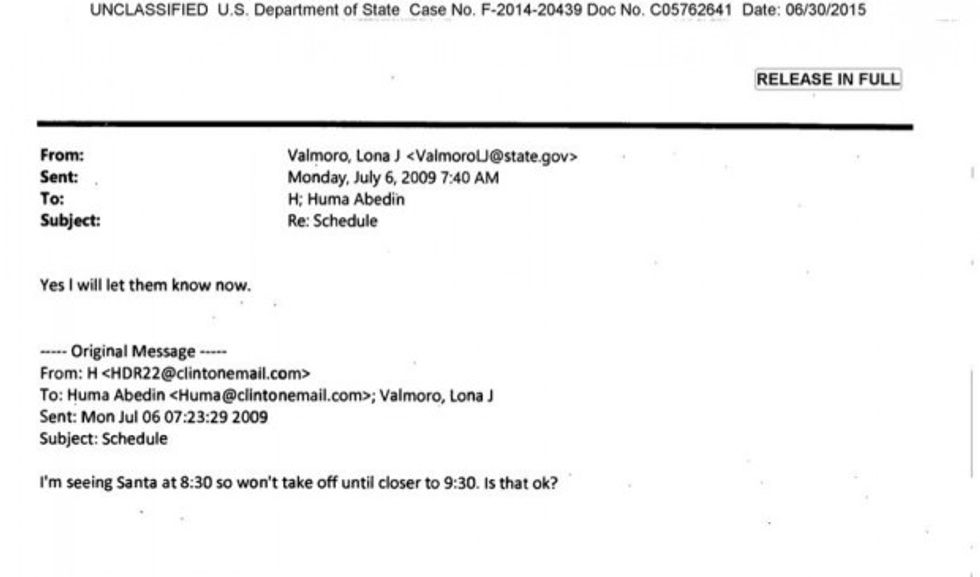 State Department
Since most individuals don't visit Santa Claus in the heat of the summer, the email raises one question: who is the mysterious "Santa" that Clinton was visiting?
Clinton has drawn heavy criticism for using a private email server to conduct official business as secretary of state. Critics have said the use of a private computer system cultivates both questions of security and transparency.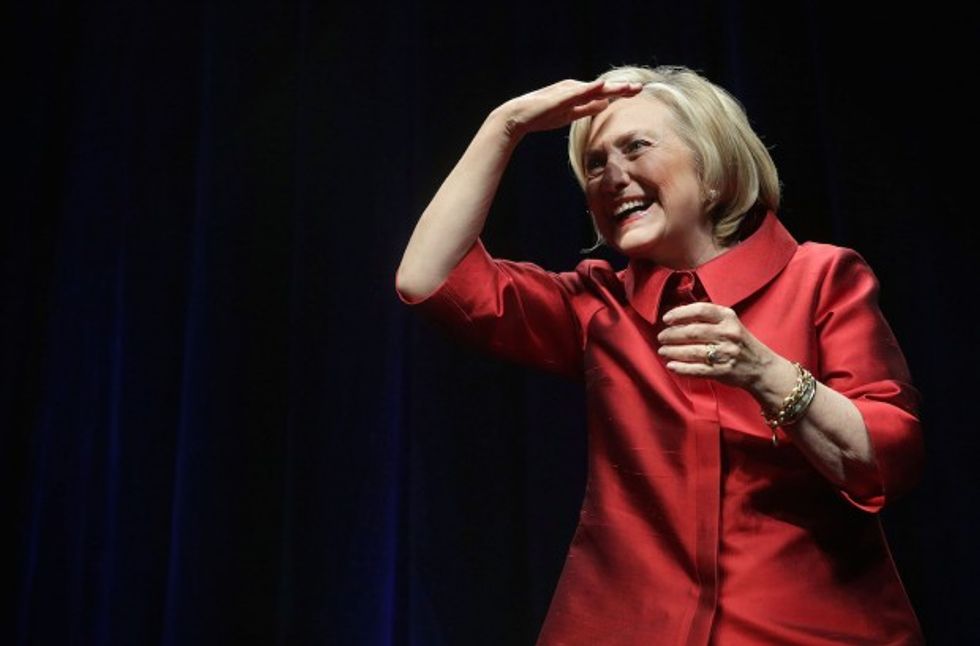 Alex Wong/Getty Images
The newly released emails also indicate David Axelrod, who served as senior advisor to President Barack Obama, knew about Clinton's private email account — despite previously claiming he was unaware of her private server.
Earlier this month, officials said that the State Department was unable to find 15 work-related emails from Clinton's private server.
—
Follow Oliver Darcy (@oliverdarcy) on Twitter