BASE jumpers who glide around in wingsuits take a risk every time they takeoff, but few actually seek out as dangerous of a mission as Uli Emanuele.
The champion wingsuit pilot planned what GoPro called "possibly the most technical and difficult BASE jump ever."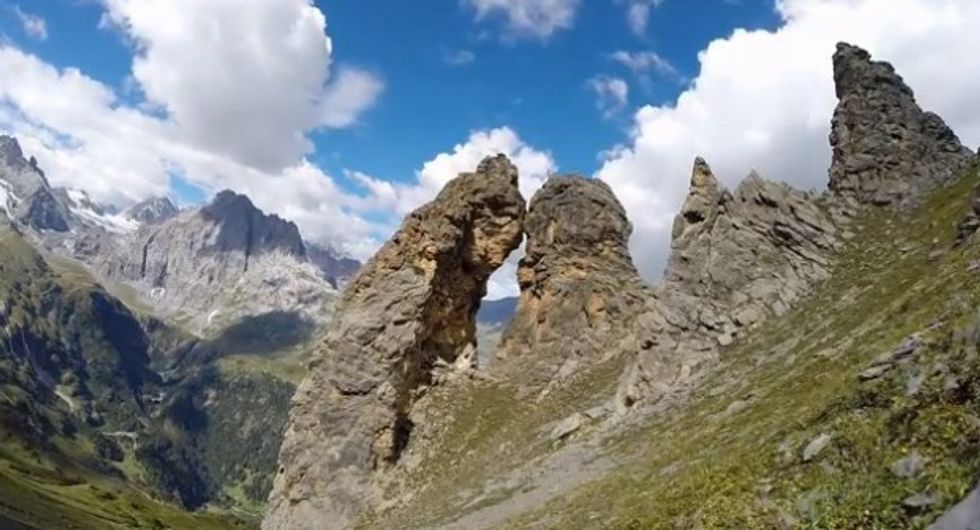 Image source: YouTube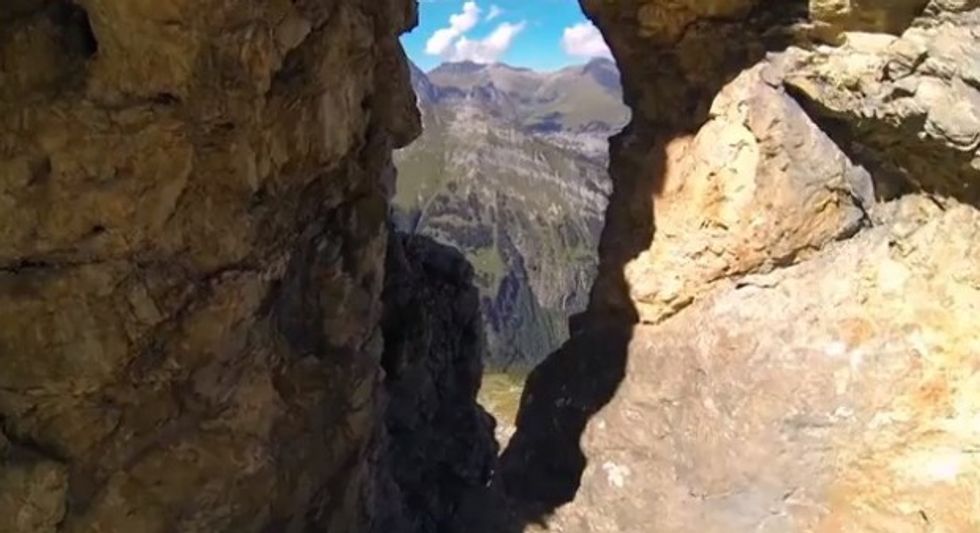 Image source: YouTube
Measuring the hole in a mountain rock formation, Emanuele demonstrated how it was only about six feet wide, leaving very little room for error on his flight through it.
That's right, he planned to jump off a mountain and pilot his way through the relatively narrow hole.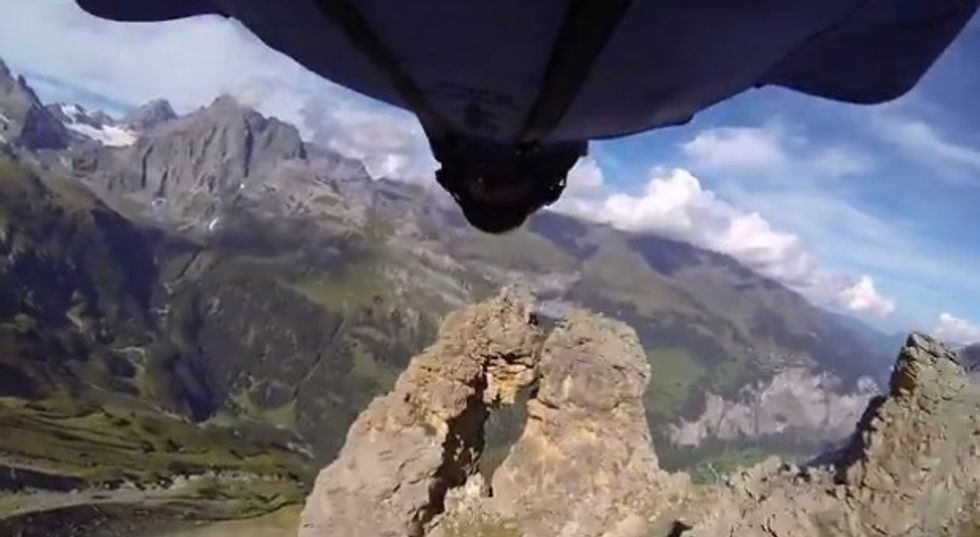 Image source: YouTube
Watch the heart-pounding footage:
(H/T: Gizmodo)