Ryan Uhler readily admits he can be a troublemaker when it comes to social media activity.
"It's funny to go on and just see what other people are thinking and maybe stir the pot in either direction," the Florida man told WZVN-TV.
So the day after the landmark Supreme Court decision legalizing gay marriage in all 50 states, Uhler hopped on Facebook and "thought it'd be funny to post a picture of me and the dog," he told the station.
His beloved pooch, Rocco, to be precise.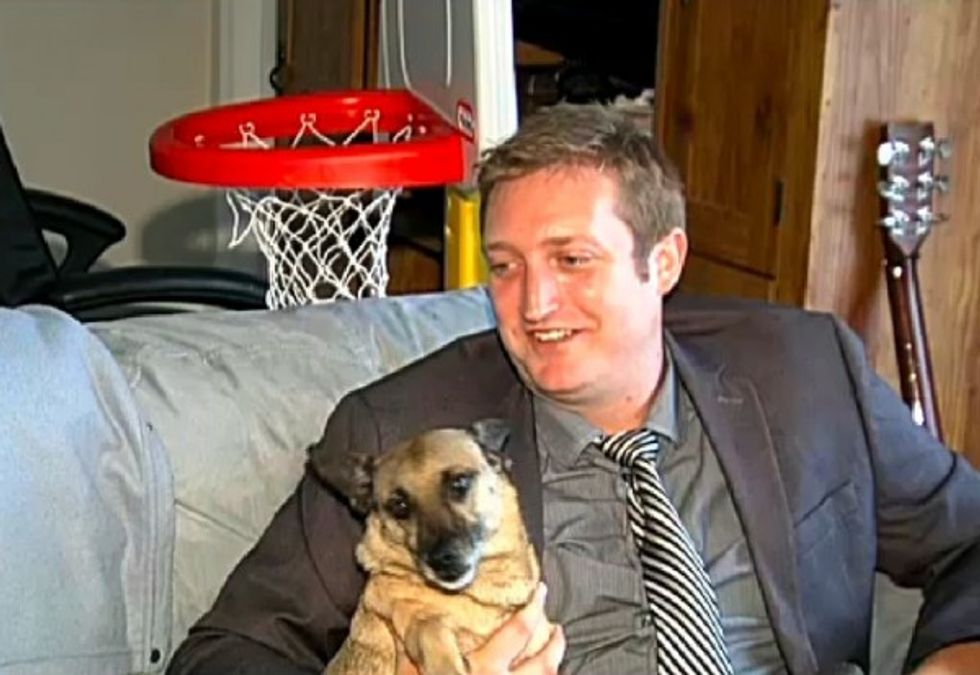 Image source: WZVN-TV
But then came Uhler's fateful caption: "How is marrying a dog different if you love them? Today I hope we can focus on doggy-style love. I love my dog Rocco, and he loves me. Hopefully one day we can be married."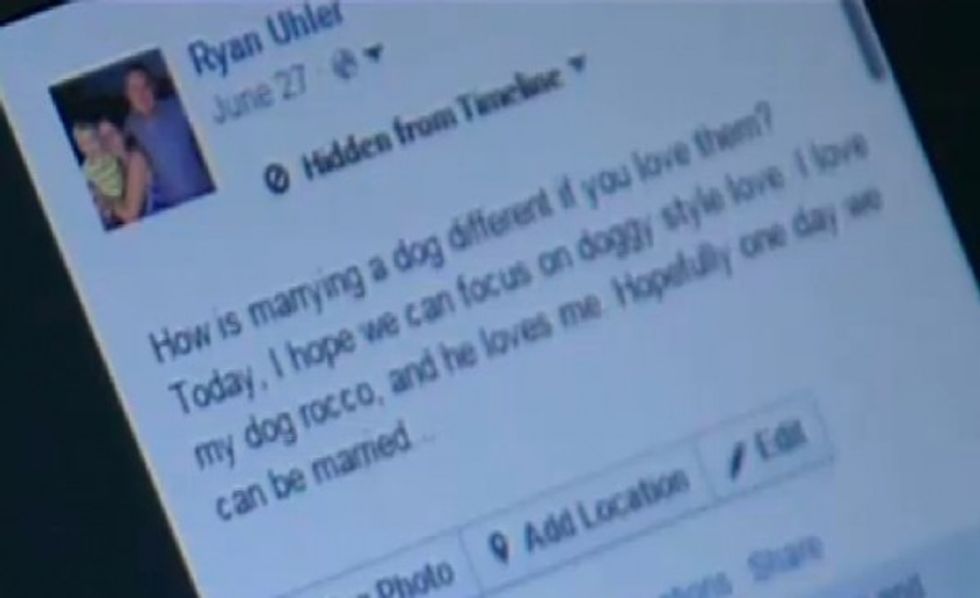 Image source: WZVN-TV
Uhler said the company where he'd worked as a digital marketing specialist for the last two years — Grace Tax Advisory Group in Fort Myers — fired him because of his post.
"What happened was, they took it out of context," he told WZVN.
Trial lawyer Scot Goldberg told the station that while the company's actions are "a little bit over the line," Uhler's former bosses have legal recourse since Florida is an "at will" state — meaning no reason is needed for firing without notice.
Now relegated to hoofing it for a new job — you might call it "Ryan Uhler's Day Off" and then some — his affection for Rocco remains steadfast.
"God, I love my dog," he told the station, "just as much as I love my wife and my kid."
No word yet on how that's going over with the family.
NBC-2.com WBBH News for Fort Myers, Cape Coral
—
Follow Dave Urbanski (@DaveVUrbanski) on Twitter